Each rotation block will be four weeks in duration. The rotation schedule is based on a 13-block schedule for the academic year. Residents will receive mid-rotation feedback along with an end-of-the-rotation evaluation after the completion of each rotation block.
View in-depth information on the curriculum subspecialties below.
Complex Family Planning
The Complex Family Planning Program is in the development phase of becoming a Ryan Program, which will provide comprehensive family planning and abortion training to residents throughout the four years of training. A formalized rotation will be two weeks in duration during the second and third years and will encompass complex contraception care, ultrasonography, suction dilation and curettage, dilation and evacuation, and permanent sterilization methods.
Female Pelvic Medicine & Reconstructive Surgery (FPMRS)/Urogynecology
The FPMRS division includes two board-certified urogynecologists - Dr. Patrick Culligan & Dr. Cristina Saiz – who have a combined 35+ years of clinical practice. Dr. Saiz and Dr. Culligan specialize in the latest minimally invasive procedures and are experts in both vaginal surgery and laparoscopic/robotic surgery. In addition to treating pelvic organ prolapse and urinary incontinence, the practice offers state-of-the-art surgical treatment for obstetric anal sphincter injuries, rectovaginal fistula, vesicovaginal fistula, revision/removal of pelvic mesh, urethral diverticulum, urethral prolapse, and fecal incontinence. They also offer state-of-the-art office-based procedures such as periurethral bulking for the treatment of stress incontinence, diagnostic cystoscopy, cystoscopic injection of Botox to treat overactive bladder, percutaneous tibial nerve stimulation for neuromodulation, and multichannel urodynamic studies.
Prior to working at Valley, both Dr. Saiz and Dr. Culligan held academic appointments and faculty positions with residency and FPMRS fellowship programs. Dr. Culligan founded and served as Program Director for three FPMRS fellowship programs – University of Louisville, Atlantic Health, and Weil Cornell Medical School – and he spent virtually his entire career in academic medicine. He has published over 75 peer-reviewed publications and still maintains an active clinical research program primarily focused on innovations in minimally invasive procedures to treat prolapse and bladder control issues. Dr. Culligan also serves as course director for the American Urogynecologic Society's annual course FPMRS fellows on robotic sacrocolpopexy, and Dr. Saiz has served as faculty for that same course.
Gynecologic Oncology
The gynecologic oncology division at Valley-Mount Sinai Comprehensive Cancer Care is dedicated to delivering compassionate and comprehensive cancer care to patients and their families. The program is committed to integrating residents into the team, which includes board-certified gynecologic oncologists, nurse practitioners, physician assistants, nurses, and excellent medical staff. 
Residents will be involved in all aspects of caring for gynecologic oncology patients. This includes pre-operative counseling, post-operative care, and managing complex medical patients in the hospital. Residents will be hands-on in the operating room during their gynecologic oncology rotation. They will be involved in all major surgeries and will learn open, minimally invasive, robotic, and complex pelvic surgery techniques. Residents will develop gradual independence over the course of the program. The goal is to ensure that graduating residents are able to perform and operate independently in their future clinical practice.
Maternal-Fetal Medicine
The perinatologists of the maternal-fetal medicine division embrace Valley's philosophy of serving and caring for the community. Located in the heart of Paramus, the maternal-fetal medicine division has a team of diverse staff serving an equally diverse patient population.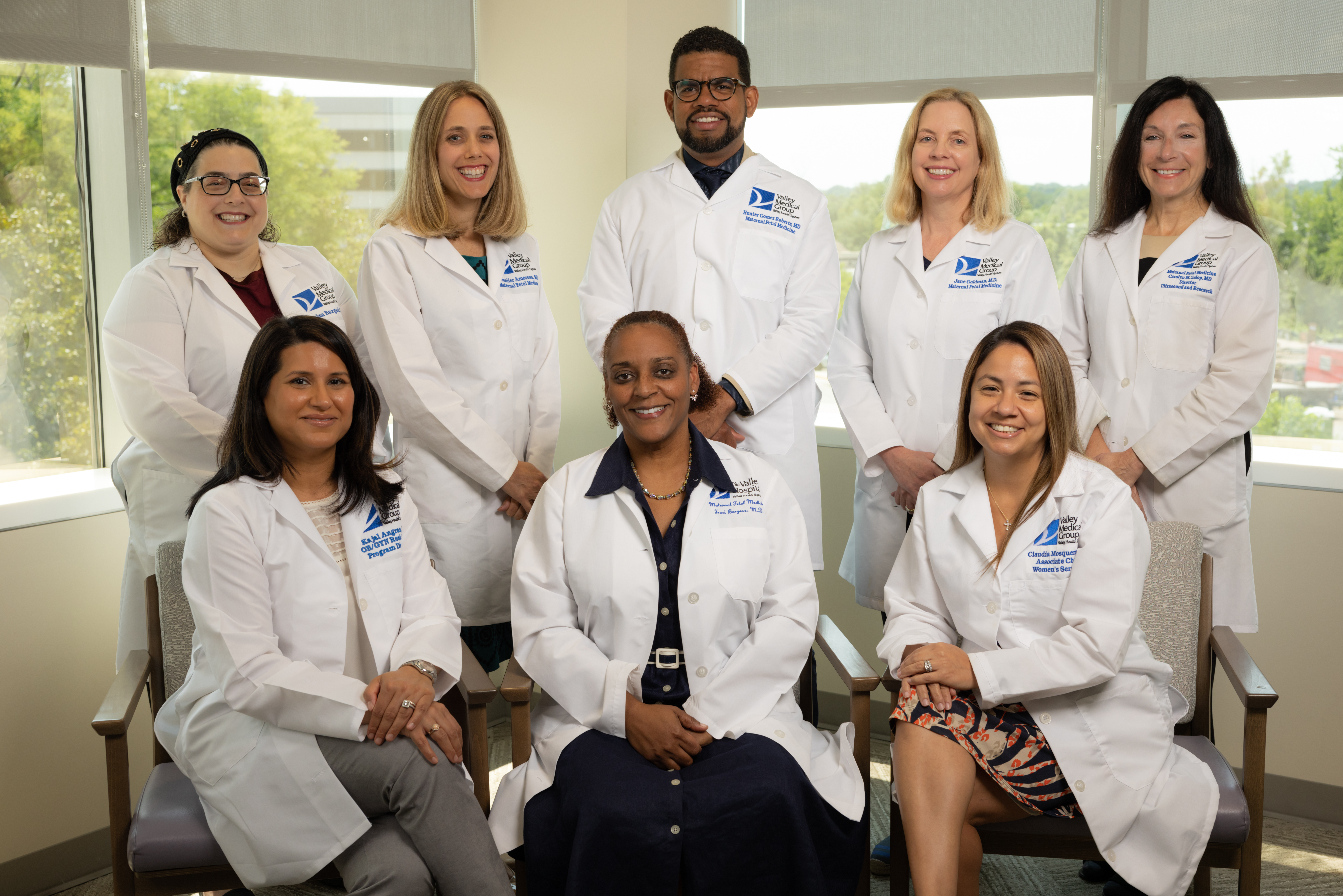 The MFM residency curriculum was designed to incorporate these values into the experience of our residents. A comprehensive hands-on program has been developed to instruct residents in the understanding of perinatology. Complimentary to the instruction in obstetrics, residents will engage in all aspects of antenatal fetal counseling and testing, for both the low and high-risk pregnant population. This will include preconception counseling, genetic counseling, and obstetric and gynecologic imaging. While an emphasis is on science, it is recognized that health and wellness involve broader family and social concerns. Using a medical competency-based framework, the goal is to ensure graduating residents are prepared for the future of medicine and that they practice in a real-world context.
In this program, resident learners will be integrated into the practice, working directly with experienced board-certified faculty in the care of patients. The onsite team includes a perinatal physician assistant and diabetic educator, perinatal nurses, genetic counselors, and ARDMS-certified sonographers. It is the goal to prepare residents to become not only excellent clinicians but future leaders in the field of women's health.
Minimally Invasive Surgery
The Valley Hospital offers a robust training program for gynecologic surgery for residents in obstetrics and gynecology.  Leading the minimally invasive gynecologic surgery division are Dr. Howard Jones and Dr. Nicole Astill, who are both fellowship-trained minimally invasive gynecologic surgeons. With a combined case volume of over 400 surgeries a year, they perform a very high volume of surgeries with an excellent breadth of procedure type and complexity, including operative hysteroscopy, traditional laparoscopy, and robotic-assisted laparoscopic surgery.
Residents will encounter a full range of benign gynecologic conditions including abnormal pap smears, endometrial polyps, ovarian cysts, pelvic pain, endometriosis, adenomyosis, and uterine fibroids. Residents will have the opportunity to learn the diagnostic evaluation for these conditions and appropriate treatment options, with an emphasis on compassionate, patient-centered care. Each patient is unique and considering her individual symptoms, clinical findings, and goals of care is essential in partnering with each patient to develop a treatment plan, whether that be expectant management, medical treatment, or surgical options.
Residents will graduate with excellent experience and competency to manage benign gynecologic pathology in the office and the operating room, with a strong focus on individualized care for each patient.
Reproductive Endocrinology & Infertility
The reproductive endocrinology and infertility division at The Valley Hospital is dedicated to caring for patients in the community with reproductive health issues, and to helping build families. As such, the team performs comprehensive services for the diagnosis and treatment of infertility. Amongst the conditions are treated are infertility, anovulation, premature ovarian insufficiency, endometriosis, fibroids, congenital reproductive organ anomalies, recurrent pregnancy loss, fertility preservation, and LGBTQ+ family building.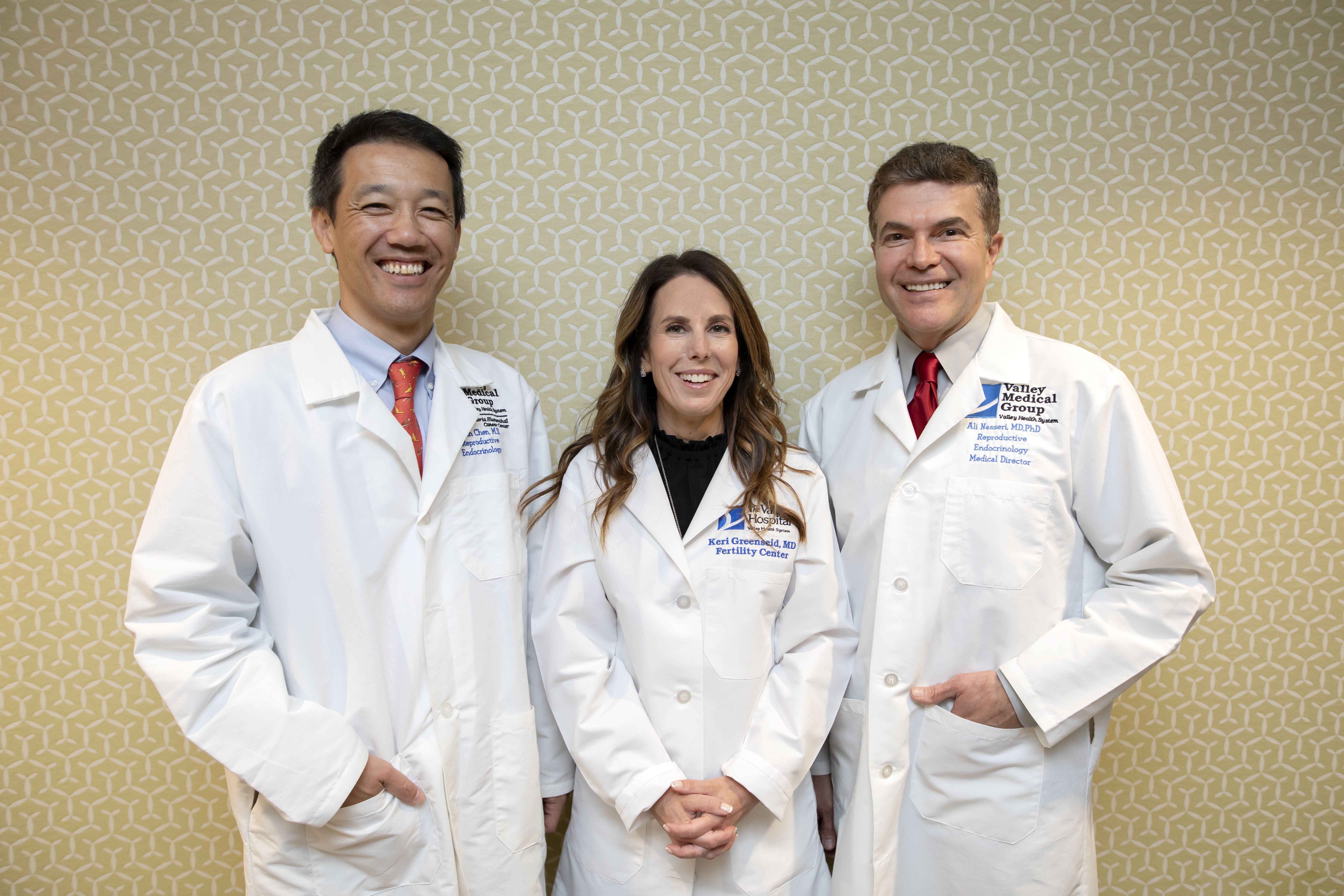 Valley has full-service andrology, endocrinology, and embryology labs with dedicated operating room space to perform treatments and procedures such as ovulation induction and intrauterine insemination (IUI), In-vitro fertilization (IVF), intracytoplasmic sperm injection (ICSI), and preimplantation genetic testing (PGT). All available screening tests for fertility including pelvic ultrasound, uterine cavity evaluation, endometrial biopsy, genetic screening, and ovarian reserve testing are also performed. In addition, Valley offers a wide range of minimally invasive and gynecologic surgeries including hysteroscopy, laparoscopy, myomectomy, and repair of congenital anomalies.
The REI team looks forward to having residents who will receive the education and training that their division has to offer. Residents will work with one of the three REI specialists during their 4-week rotation.   
Pediatric and Adolescent Gynecology (under development)
PGY-1
Obstetrics (L&D)
16 weeks
Gynecology
16 weeks
Ultrasound
4 weeks
Night float (L&D)
8 weeks
Intensive care unit
4 weeks
Maternal-fetal medicine
4 weeks
PGY-2
Obstetrics (L&D)
12 weeks
Gynecology
8 weeks
Night float (GYN)
8 weeks
Gynecologic oncology
8 weeks
FPMRS
4 weeks
REI
4 weeks
Maternal-fetal medicine
4 weeks
CFP/Elective
4 weeks
PGY-3
Obstetrics (L&D)
12 weeks
Gynecology
12 weeks
Night float (GYN)
8 weeks
Gynecologic oncology
8 weeks
FPMRS
4 weeks
REI
4 weeks
CFP/Elective
4 weeks
PGY-4
Obstetrics (L&D)
16 weeks
Gynecology
12 weeks
Night float (L&D)
8 weeks
Gynecologic oncology
8 weeks
Subspecialty (FPMRS, REI, MFM)
4 weeks
Clinic
4 weeks