---
Obstetrics and Gynecology Residency: Global Health Opportunity
Wednesday, September 27, 2023, 6:30 p.m. EST
Join us virtually on September 27 for a one-on-one with Dr. Kathlyn Kim, Global Health Curriculum Coordinator, as she discusses the specifics of the program's Global Health rotation.
Join Us!
Thank you for your interest in applying to the Obstetrics & Gynecology Residency Program at Valley Health System. This program is accredited by the Accreditation Council for Graduate Medical Education (ACGME), and sponsored by Icahn School of Medicine at Mount Sinai. Learn more about our program below.
---
From the Program Directors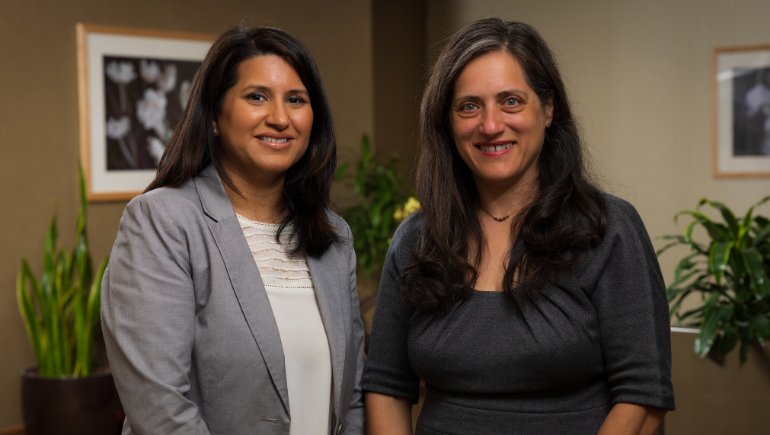 Welcome to the Obstetrics & Gynecology Residency Program at Valley Health System - Icahn School of Medicine at Mount Sinai in Paramus, New Jersey!
The mission of the Obstetrics & Gynecology Residency Program at The Valley Hospital is to train exceptional physicians to become competent, confident, patient-centered, and educated leaders in their field. We will ensure a program that provides a supportive educational environment and broad clinical experience while maintaining a healthy work-life balance. Completion of this residency will allow residents to seamlessly transition into whichever career path they choose.
Residents will work with faculty from academic and community backgrounds to provide a well-rounded training experience. Residents will discover that our attendings provide a collegial and supportive learning environment. They will also be exposed to a broad range of clinical experiences that exist in the diverse community of Bergen County. There will be multiple forms of resident education including bedside teaching, morning report, protected didactics, CREOG in-training examination preparation, journal clubs, and simulation sessions. This exceptional education and training will strengthen and solidify residents' skills and knowledge. During the four years of training, our residents will also address healthcare disparities, incorporate quality improvement and safety measures into practice, and learn to critically assimilate medical literature.
We have over 40 full-time faculty including physicians, physician assistants, nurse practitioners, and midwives, representing all the subspecialties of obstetrics and gynecology under one roof in a newly constructed state-of-the-art hospital.
Our program will have three residents per year over four years. The program will provide comprehensive training in the field of obstetrics and gynecology, along with subspecialty expertise in the following areas:
Complex family planning
Female pelvic medicine & reconstructive surgery (FPMRS)/Urogynecology
Gynecologic oncology
Maternal-fetal medicine
Minimally invasive surgery
Pediatric and adolescent gynecology (in development)
Reproductive endocrinology & infertility
For more information about the program's rotation curriculum, click here.
Our program has robust longitudinal curriculums that are designed to provide comprehensive training in the following:  
Robotic-assisted surgery
Research and quality improvement initiative
Gynecologic simulation
Obstetric simulation
Ultrasound
Professional development
In addition, our program will have an abundance of opportunities for involvement in outreach community public health programs, global women's health, diversity and equity initiatives, departmental and system-wide committees, and leadership courses. 
Resident wellness is essential to our program. In addition to integrated wellness days within the academic year, personal and professional support will be provided through our mentoring program. Along with professional development, our residents will experience work-life harmony in our program. There are many social and cultural opportunities in the area. With geographic proximity to New York City, residents can enjoy museums or Broadway shows, superb restaurants, shopping at one of the largest malls on the East Coast, beaches, outdoor activities such as kayaking or hiking, or the serenity of suburban New Jersey.
Our program offers a solid foundation of knowledge and rich experiences in the field of OB/GYN in an inclusive and supportive work environment. We are seeking compassionate, enthusiastic, dedicated adult learners who possess leadership skills and want to transform into highly skilled and confident obstetricians and gynecologists. We hope you will take the opportunity to learn more about our program and consider us for your future training.
Sincerely,
---
From the Chair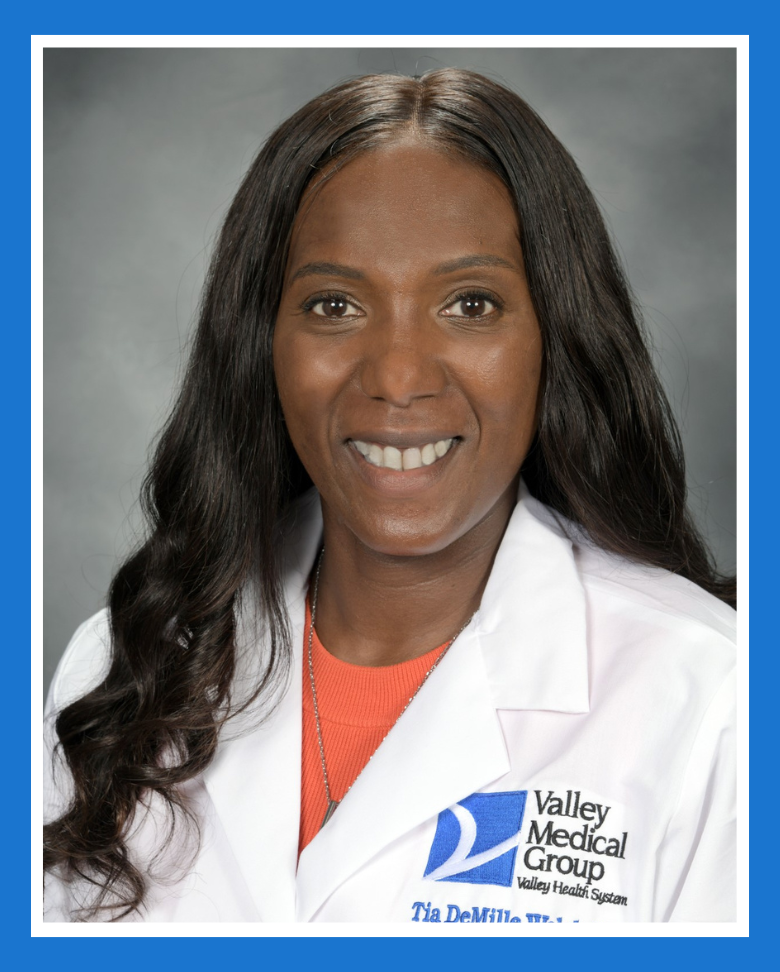 Thank you for your interest in Valley Health System, a premiere destination for women's services and graduate medical education. In 2022, Valley won awards from Healthgrades, the Women's Choice Award, and the Specialty Excellence Award. Valley also broke records in 2022 for hitting our 4,000th delivery for a total of 4,049 births. We have fully staffed specialty areas such as Minimally Invasive Gynecology, Urogynecology, Reproductive Endocrinology & Infertility, Gynecologic Oncology, and Maternal-Fetal Medicine, and we are introducing Pediatric & Adolescent Gynecology later this year. With all that being said, we have talented and knowledgeable staff who are invested in training a new generation of physicians. We also have seven physicians on staff with robotic privileges!
The Department of Graduate Medical Education at Valley is outstanding. Our program directors have made many accomplishments and have brought their talents to Valley. As Chair of Women's Health Services, I am excited to embark upon resident learning. Residents at Valley will be able to learn, operate, research, and use new technology with support, mentorship, and most of all, fun! Our residents will do all of these things in our new, state-of-the-art hospital opening in April 2024. Our physicians and nursing staff are working hard together to ensure that we have an outstanding environment waiting for new physician learners to enter. We already have pharmacy, physician assistant, and nursing residency programs in our hospital, so we are already well-versed in education.
Valley supports education. Valley chooses to be educators. We hope you will choose Valley as part of your educational journey.
Sincerely,