Maternal-Fetal Medicine Visitor Updates
We are open and taking precautions to protect you from COVID-19.  As of January 24, one partner will be allowed to accompany you for your ultrasound visit. No children are allowed within the unit. We will continue to monitor patient flow to ensure the safety of patients, families, and staff. Thank you for understanding.
Maternal-fetal medicine, or perinatology, specializes in the ongoing care of pregnant mothers and their unborn babies, particularly women with high-risk pregnancies. 
Some women may be considered at an increased risk for complications during pregnancy, or, have a high-risk pregnancy, if they:
Are older than age 35
Have high blood pressure, diabetes or other medical conditions
If they are carrying more than one fetus (multiples pregnancy)
Experience preterm labor
Have a history of pregnancy-related complications, including a previous pregnancy loss (miscarriage), C-section or placenta problems
Have a family history of genetic disorders and/or medical conditions
Have fetal growth concerns
The Valley Approach to Maternal-Fetal Medicine
Maternal-fetal medicine specialists, also known as perinatologists, at Valley offer specialized care for high-risk pregnancies. Our program blends the latest technology with compassion and the most up-to-date knowledge in the field. 
We take a team-based approach to your care. Our team includes perinatologists (maternal-fetal medicine specialists), ultrasonographers, genetic counselors and perinatal nurses.
Our multidisciplinary team of experts provide you with the kind of accurate prenatal evaluations, fetal monitoring and state-of-the-art diagnostic procedures today's high-risk pregnancies demand.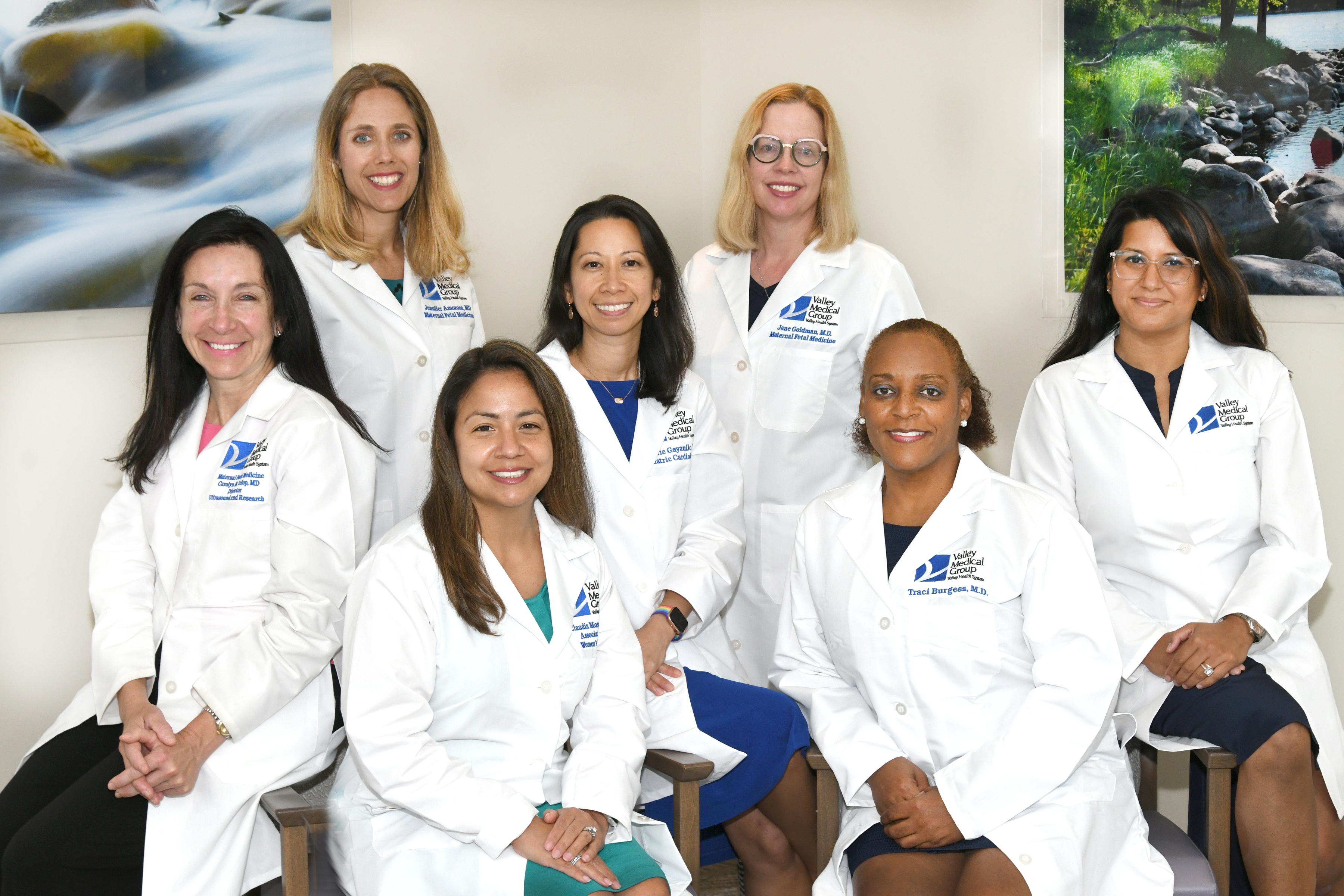 Why Choose Valley for Maternal-Fetal Medicine?
Comprehensive, integrated high-risk pregnancy services: Our program offers board-certified perinatologists; genetic testing and genetic counseling; and specialty nurses in diabetes, hypertension and fetal monitoring.
Specialized, accredited ultrasound (sonograms): Our program has state-of-the-art ultrasonography including 3D and 4D capabilities. Our ultrasound sonographers are fully certified from the American Registry for Diagnostic Medical Sonography (ARDMS). And, our program has a full, three-year accreditation by the American Institute of Ultrasound Medicine (AIUM)
Accredited fetal echocardiography: Our Maternal-Fetal Medicine program has achieved a three-year accreditation in the subspecialty of fetal echocardiography by the American Institute of Ultrasound in Medicine (AIUM).  Valley is the first hospital in New Jersey to receive this accreditation.
Insurances We Accept
Related Treatments