We are delighted and thank you for your interest in applying to a graduate medical education training program at Valley Health System.
Valley is proud to offer Residency training programs in Internal Medicine and Obstetrics and Gynecology, accredited by the Accreditation Council for Graduate Medical Education (ACGME), and sponsored by Icahn School of Medicine at Mount Sinai. Learn more about our programs below.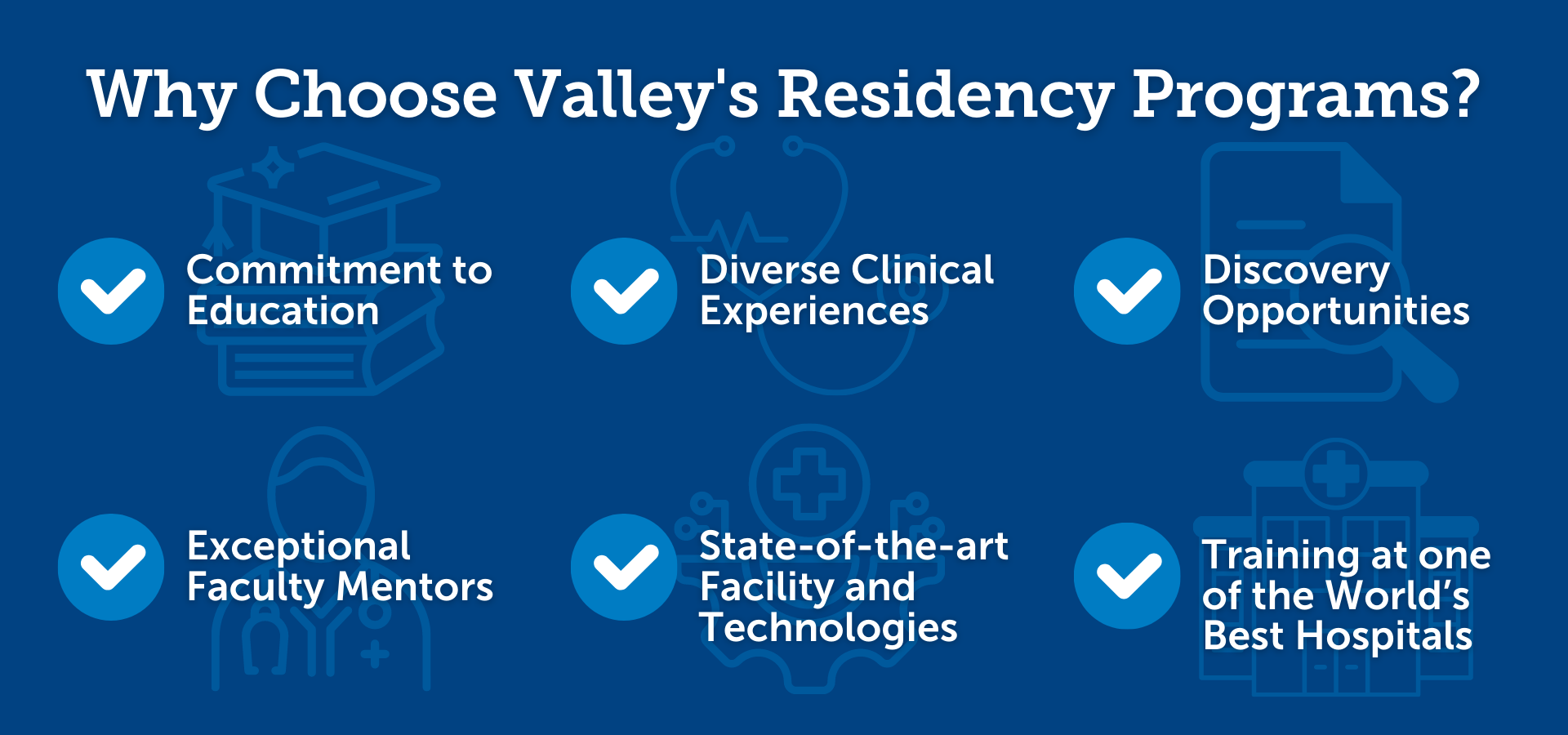 ---
Valley Health System is a not-for-profit, multi-specialty community-based institution, located in Ridgewood, New Jersey.  Our mission as an institution is to enhance lives by healing, caring, and inspiring wellness.  The Graduate Medical Education Department was developed to carry on the mission, through educating and training the next generation of Physicians in the region. 
Our Programs
Programs in Development
Stay tuned for more programs coming in 2026.
Things to Know
Why Choose Valley for Graduate Medical Education
There are many reasons why Valley's Graduate Medical Education programs are a great choice. Learn more here.
Living in Bergen County
Just 20 minutes from New York City, Bergen County, New Jersey offers a variety of benefits and activities right at your fingertips. Learn more about what its like to live in Bergen County, NJ.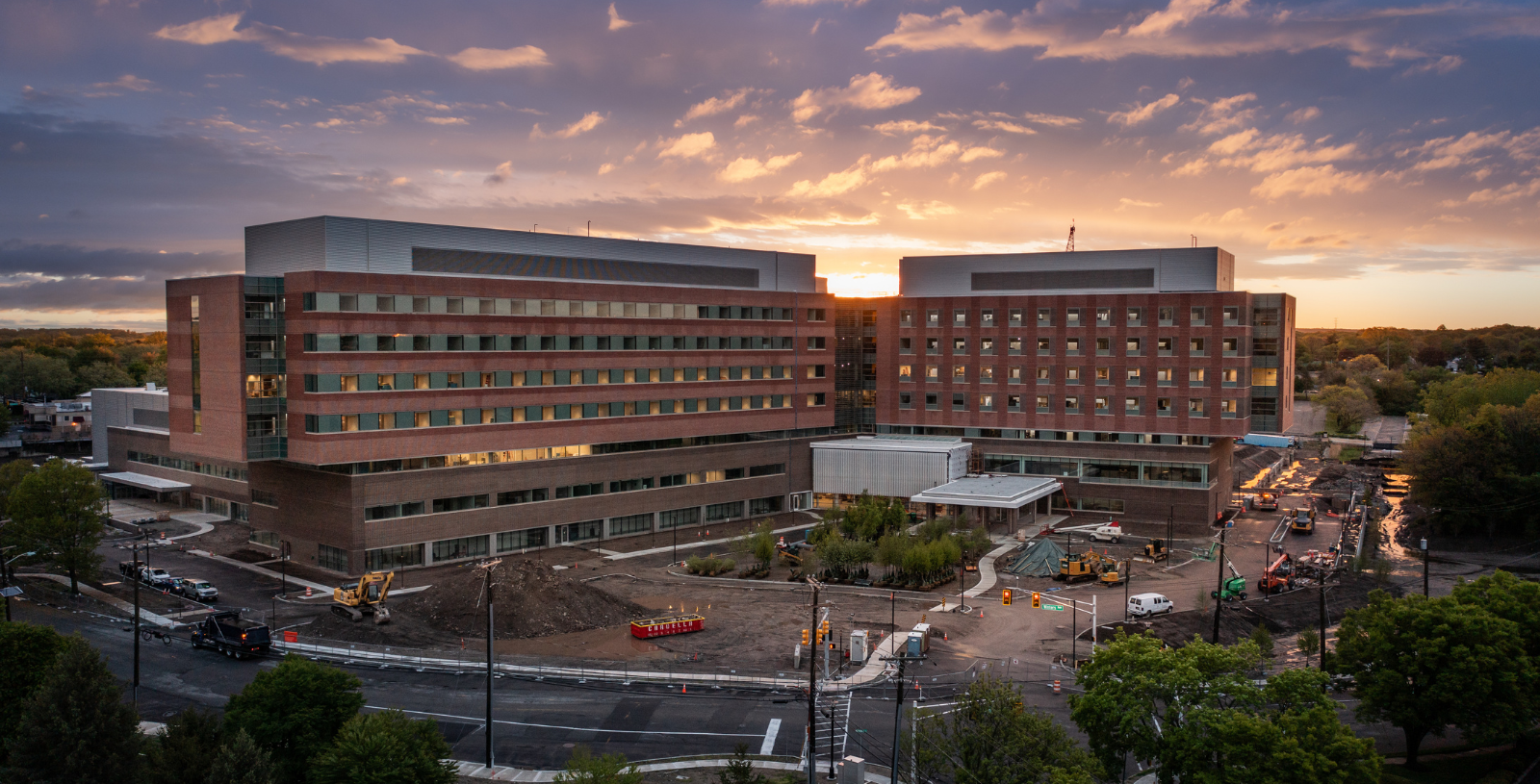 Diversity & Inclusion
As the Valley Health System embarks on the training of graduate medical students, we recognize our responsibility in providing a welcoming environment for our learners and our community.  We strive to change the face and future of health in our community by not only embracing diversity of individuals and diversity of perspective, but by striving for equity in healthcare and making a space where all people are engaged, and all thoughts are included.
At its inception, our Valley Hospital Graduate Medical Education program will have a culture of belonging. We celebrate life experiences, personal differences, knowledge, innovation, and talent.  We welcome people of all races, ethnicities, religious beliefs, genders, and sexual orientations. We recognize that working toward antiracism, inclusivity, and an equitable environment to meet people's needs leads to excellence in education, research, and the provision of compassionate care. We recognize that these shared values lead to good health.
Join us, YOU BELONG.
Learn about our Social Equality Council and our commitment to LGBTQ+ Care.
---