Among America's Best for Stroke Care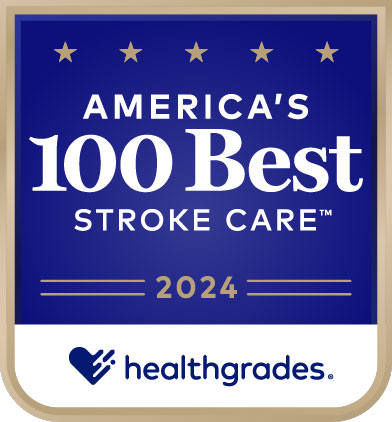 The Valley Hospital has been recognized by Healthgrades as one of America's 100 Best Hospitals for Stroke Care for the seventh time.
Seconds count when stroke symptoms appear. The Valley Hospital Stroke Center is prepared at a second's notice to treat complex strokes and offer effective stroke interventions. 
The Valley Approach to Stroke Care
A central component of the Neuroscience Center of Excellence, the Stroke Center leads the area in advanced technology, leading-edge treatment options, and neurological and neurosurgical expertise. We offer a full complement of stroke care, including diagnostic testing, treatment, rehabilitation, support, prevention, education and research. And our experienced stroke team diagnoses and treats stroke symptoms swiftly and aggressively.
Stroke Services
Emergency Services
Starting with our Mobile Intensive Care Unit paramedics and our Emergency Department (ED) staff, our stroke response team collaborates and coordinates all stroke services so patients receive prompt care upon their arrival at the hospital, whether by ambulance or car. Our stroke response team – which includes an ED physician, neurologist, registered nurse, CT scan technologist, and patient care associate – is in the hospital at all times.
Patients undergo a set of standard tests to quickly determine whether they are experiencing a stroke and whether it is embolic/ischemic or hemorrhagic. These tests include:
Assessment of vital signs
Medical history
Laboratory tests
CT scan
Fingerstick glucose test
EKG
Speech and swallowing evaluation
Complete neurological assessment 
Diagnostic capabilities include carotid ultrasound, transcranial doppler (TCD), brain magnetic resonance imaging (MRI), brain magnetic resonance angiography (MRA), brain CT angiography (CTA) and carotids, and a portable CT scanner.
Viz.ai Stroke Triage System
Viz.ai is an FDA-cleared stroke triage system. This technology features advanced image analysis and seamless communication abilities that helps facilitate the quick and efficient diagnoses and triage of stroke in patients.
Learn more about Viz.ai
.
Neurovascular Interventional Laboratory
Our Neurovascular Interventional Laboratory (NVIL) allows for the timely, expert diagnosis and minimally invasive treatment of ischemic and hemorrhagic strokes, aneurysms, peripheral artery disease and other neurologic conditions. 
The lab comprises two angiography suites where stroke interventions such as clot retrieval/removal are performed. The suites can be easily transformed for "open" surgical procedures if necessary. Learn more about our advanced biplane angiography system technology. 
Inpatient Stroke Unit and Neuro ICU
Inpatient care is provided in our Neuroscience Intensive Care Unit and our neuro-dedicated patient care unit. These areas feature continuous, live EEG monitoring and portable CT capabilities. In addition, the hospital's Rapid Response Team can be called at any time to quickly to address any urgent changes in a patient's condition.
Brain Squad
Patients also benefit from Valley's Brain Squad, a group of specially trained nurses who care for the most complex neurological patients. Nurses from the neuro intensive care unit and beyond have specialty certification in Emergency Neurological Life Support (ENLS). This certification provides advanced knowledge in neurologic emergencies and resuscitation. Brain Squad staff are easily recognized by a unique purple tag on their ID badge.   
Stroke Interventions
Embolic/Ischemic 
Patients who come to the ED within three to four-and-a-half hours of the onset of stroke symptoms and are diagnosed with an embolic or ischemic stroke (in which a blood clot blocks oxygen to the brain) are evaluated for treatment with tPA (tissue plasminogen activator)and/or neurointerventional treatments. tPA is a medication that is given intravenously or administered directly inside an artery to break up the blood clot. tPA is only given to adult stroke patients. Valley uses the tPA medication tenecteplase, which can be prepared and administered more quickly than other tPA medications.
Mechanical thrombectomy may be performed in patients within six hours of acute stroke symptoms, and in those who have already received tPA. In this procedure, doctors try removing a large blood clot by sending a wired-caged device called a stent retriever to the site of the blocked blood vessel in the brain. To remove the brain clot, doctors thread a catheter through an artery in the groin up to the blocked artery in the brain. The stent opens and grabs the clot, allowing doctors to remove the stent with the trapped clot. Special suction tubes may also be used. 
If the time at which a patient's symptoms began occurs outside the timeframe for tPA treatment but within a period of up to eight hours, patients may be evaluated for other minimally invasive neurointerventional treatments that take place inside the affected blood vessel (endovascular) and do not require brain surgery.  
Hemorrhagic
Hemorrhagic stroke can occur if a blood vessel ruptures (often due to uncontrolled high blood pressure) or if a blood vessel balloons (aneurysm) or ruptures within the brain and blood leaks into the brain. When a hemorrhagic stroke is diagnosed in the ED, a neurosurgeon is notified and the patient undergoes a CT scan and an imaging test called a cerebral angiogram. Treatment may include:
Microvascular clipping to cut off the flow of blood to the aneurysm, deflate the aneurysm, and repair the blood vessel
A coil procedure, during which slivers of metal are delivered to the aneurysm via a catheter and placed inside the aneurysm to block blood flow
Neurosurgery or neurointerventional procedures to address the rupture of an arteriovenous malformation (AVM)
Medications, including aspirin, cholesterol-lowering agents, anticoagulants (blood thinners) and others, if patients don't qualify for any of the above treatments or has come to the ED outside of the eight-hour window.
Stroke Rehabilitation
Valley's Rehabilitation Medicine Department is dedicated to helping patients regain their highest level of functioning after a stroke. Patients are assessed at the bedside as soon as possible for their rehabilitation needs, including:
A personalized plan of care is developed for each patient. Inpatient therapy is available seven days a week, but is provided as determined by the patient's medical status and ability to participate in therapy. Each patient's plan of care determines what therapy is appropriate for their level of function.
Our inpatient rehabilitation team – which includes physical therapists, occupational therapists, speech-language pathologists and a physiatrist – works closely with the stroke units, case managers, social workers and advanced practice nurses to transition patients to the next phase of their rehabilitation, which could include services by Valley Home Care and/or Valley's outpatient rehabilitation services.
Stroke Research & Clinical Trials
Community Support & Education
The Stroke Center is more than just stroke treatment – it's also a community partner that offers stroke education and prevention for healthcare providers, local organizations, patients and families. Our community resources include:
Patient Stories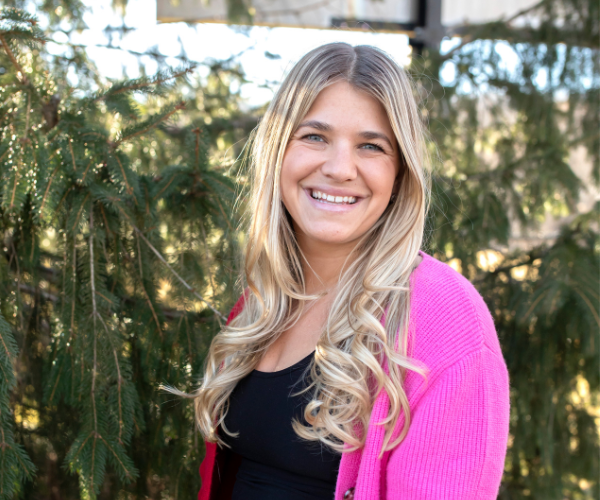 Explore stories of strength and inspiration from Valley patients who have received stroke care.
Why Choose Valley for Stroke Care?
Advanced Thrombectomy Capable Stroke Center Certification – The Valley Hospital has been awarded  Advanced Thrombectomy Capable Stroke Center Certification from The Joint Commission. This designation is a testament to Valley's dedication to meeting rigorous standards for performing endovascular thrombectomy and providing post-procedural care. The Stroke Center is also a designated Comprehensive Stroke Center by the New Jersey Department of Health and Senior Services.  
Dedicated stroke specialists – Our team of board-certified neurologists, neurointerventionalists, interventional neuroradiologists, neurosurgeons, interventional radiologists nurses, technologists and others are committed to providing the highest level of stroke care in the area. When stroke strikes, they're ready to help.