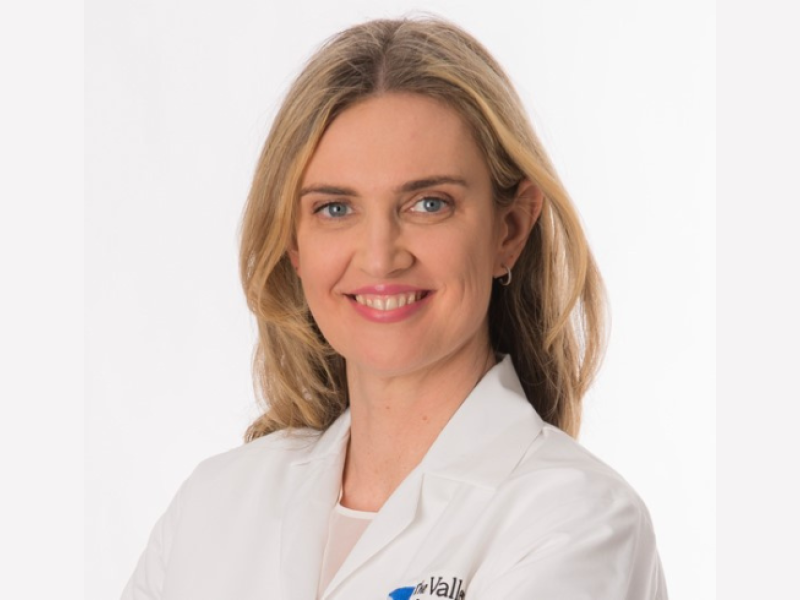 A recent New York Times article highlighted a revolutionary stroke treatment called endovascular thrombectomy, or EVT, which "is creating radically better outcomes for patients" when performed quickly enough.
EVT, which I and other doctors perform at The Valley Hospital, can help when a patient has an ischemic stroke, which is a type of stroke that is caused by a blockage, like a blood clot, in a blood vessel of the brain. Thrombectomy may be performed in patients within six hours of acute stroke symptoms, and in those who have already received tissue plasminogen activator, or tPA, which is a drug given through a vein to help break up a blood clot.
During an EVT, doctors attempt to remove the blood clot by sending a wired-caged device called a stent retriever to the site of the blocked blood vessel in the brain. Doctors then thread a catheter through an artery in the groin up to the blocked artery. In a certain subset of patients, the catheter can also be threaded through the patient's wrist, which is associated with faster healing. The stent opens the vessel and grabs the clot which is then threaded back out through the groin or wrist.
The article states that an estimated 1.7 million people every year experience an ischemic stroke, which is the kind most effectively targeted by EVT. However, only about 240,000 thrombectomies are being performed each year globally. EVT has the potential to prevent serious side effects when conducted in time, including dementia, difficulty speaking, and paralysis.
At The Valley Hospital, EVT has been performed since 2009. The Valley Hospital has also been recognized by Healthgrades as one of America's 100 Best Hospitals for Stroke Care for the sixth time.
Learn more about Valley's Stroke Center, and view a presentation from me and Kenneth Levin, MD, Medical Director of the Valley Stroke Center. To read about a Valley patient who underwent a thrombectomy click here.