Kenneth A. Levin, MD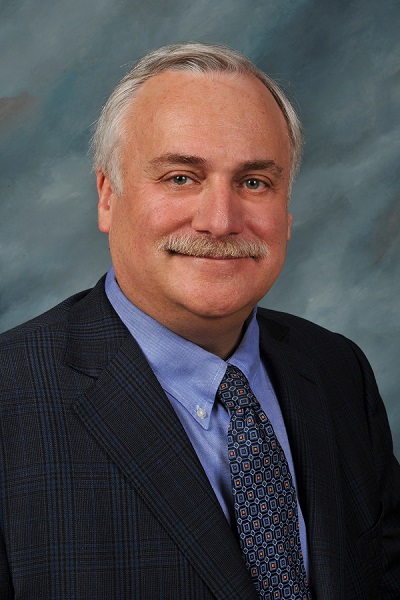 As Medical Director of The Valley Hospital Stroke Center, Dr. Levin oversees all clinical services, educational programs and research studies. A board-certified neurologist, Dr. Levin has participated in several major clinical trials to test new medications and devices to treat stroke, curb its severity, or prevent its recurrence.
A graduate of the Indiana University School of Medicine, Dr. Levin completed an internship at St. Vincent Hospital and Health Care Center in Indianapolis and a neurology residency at Indiana University Medical Center. He joined The Valley Hospital in 1986 and is in private practice at the Neurology Group of Bergen County in Ridgewood.
Dr. Levin's distinctions include:
Recipient of the American Heart Association's Researcher of the Year Award
Stroke Advisory Panel Group Member, State of New Jersey, Department of Health & Senior Services, February 2008 to Present
Appointed to the Governor's Department of Health & Senior Services Core Clinical Advisory Group for Treatment of Acute Stroke
Examiner for the American Board of Psychiatry and Neurology
On-site reviewer for Pain Program Accreditation – American Academy of Pain Management
Course Director of "Implementing Clinical Trials in Neurology Practice", May 2001, American Academy of Neurology, Philadelphia
Heritage Stroke Task Force Chair for American Stroke Association, a division of the American Heart Association
His professional memberships include:
American Medical Association
American Academy of Neurology
Diplomate of the National Board of Medical Examiners
Peripheral Neuropathy Institute
Bergen County Medical Society
Medical Society of New Jersey
National Headache Foundation
American Association of Electromyography and Electrodiagnosis
American Heart Association Stroke Council
American Academy of Pain Management
Movement Disorder Society
National Stroke Association
Neurocritical Care Society