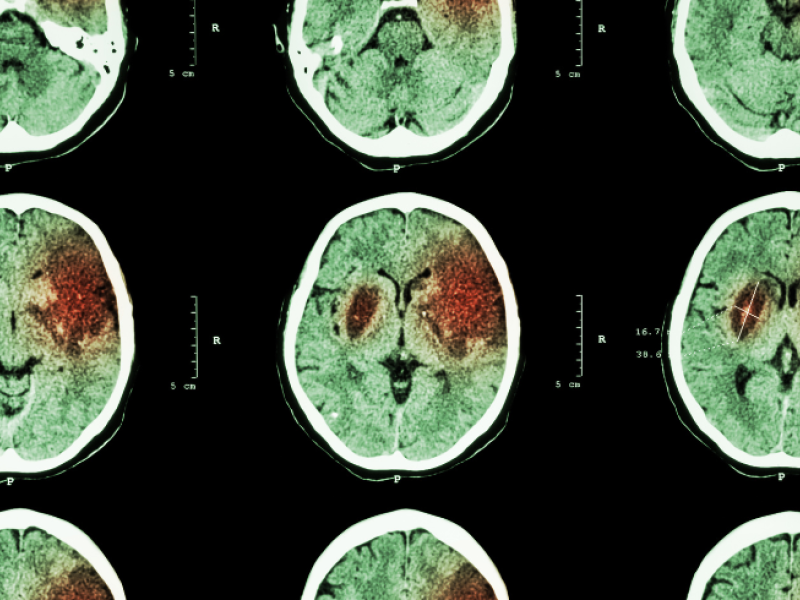 A stroke is a "brain attack" that occurs when blood supply to the brain is cut off. Most strokes are caused by a blood clot that has built up on the wall of a brain artery or one that has traveled there from another part of the body, known as an embolic stroke or ischemic stroke. Hemorrhagic strokes are caused by a ruptured blood vessel or aneurysm in or near the brain, which results in bleeding within or over the surface of the brain. Stroke is the fifth leading killer and a leading cause of disability in the United States, according to the Centers for Disease Control and Prevention.
The Warning Signs of Stroke
Symptoms of stroke include sudden weakness of the face, arm, or leg, especially on one side of the body; sudden confusion or trouble speaking or understanding; sudden trouble seeing in one or both eyes; sudden trouble walking, dizziness, or loss of balance or coordination; difficulty swallowing; and sudden severe headache with no known cause. It is important to act fact and call 911 immediately if you experience these warning signs.
An easy way to remember the warning signs of stroke is B.E. F.A.S.T.
Balance loss
Eyes blue
Face dropping
Arm weakness
Speech difficulty
Time to call 911
Risk Factors and Treatment Interventions
The severity of a stroke can be slight or severe, temporary, or permanent, depending on the extent of damage to the brain. A stroke can result in weakness or paralysis of one side of the body, loss of speech or the ability to understand others, memory loss, or a combination of these risk factors. In severe cases, a stroke can cause death or serious injuries that can be harmful to your quality of life. Additional complications include pneumonia or potentially dangerous blood clots in the legs.
The Valley Hospital Stroke Center is prepared at a second's notice to treat complex strokes and offer effective stroke prevention. The Stroke Center leads the area in advanced technology, leading-edge treatment options, and neurological and neurosurgical expertise.
At Valley, we offer a full complement of stroke care, including diagnostic testing, treatment, rehabilitation, support, prevention, education, and research. Our experienced stroke team diagnoses and treats stroke symptoms swiftly and aggressively.
Valley's stroke services include the Viz.ai Stroke Triage System, a neurovascular interventional laboratory, Inpatient Stroke Unit and Neuro Intensive Care Unit (ICU), stroke interventions like tissue plasminogen activator (tPA) and thrombectomy, stroke rehabilitation, stroke research and clinical trials, and community support and education.
Why Choose Valley for Stroke Care?
The Valley Hospital has been recognized by Healthgrades as one of America's 100 Best Hospitals for Stroke Care for the sixth time this year. It has also been awarded Advanced Comprehensive Stroke Center Certification—the highest-level recognition that a stroke center can receive—from The Joint Commission. This designation is a testament to Valley's dedication to meet specific performance standards and demonstrate outstanding abilities to receive and treat complex stroke cases. The Stroke Center is also a designated Comprehensive Stroke Center by the New Jersey Department of Health and Senior Services.  
Valley's team of board-certified neurologists, neurointerventionalists, interventional neuroradiologist, neurosurgeons, interventional radiologists nurses, technologists, and others are committed to providing the highest level of stroke care in the area.
For more information about stroke care at Valley, click here.