Virtual Tree of Light Illumination Ceremony and Tribute Book
Virtual Illumination Ceremony        Tribute Book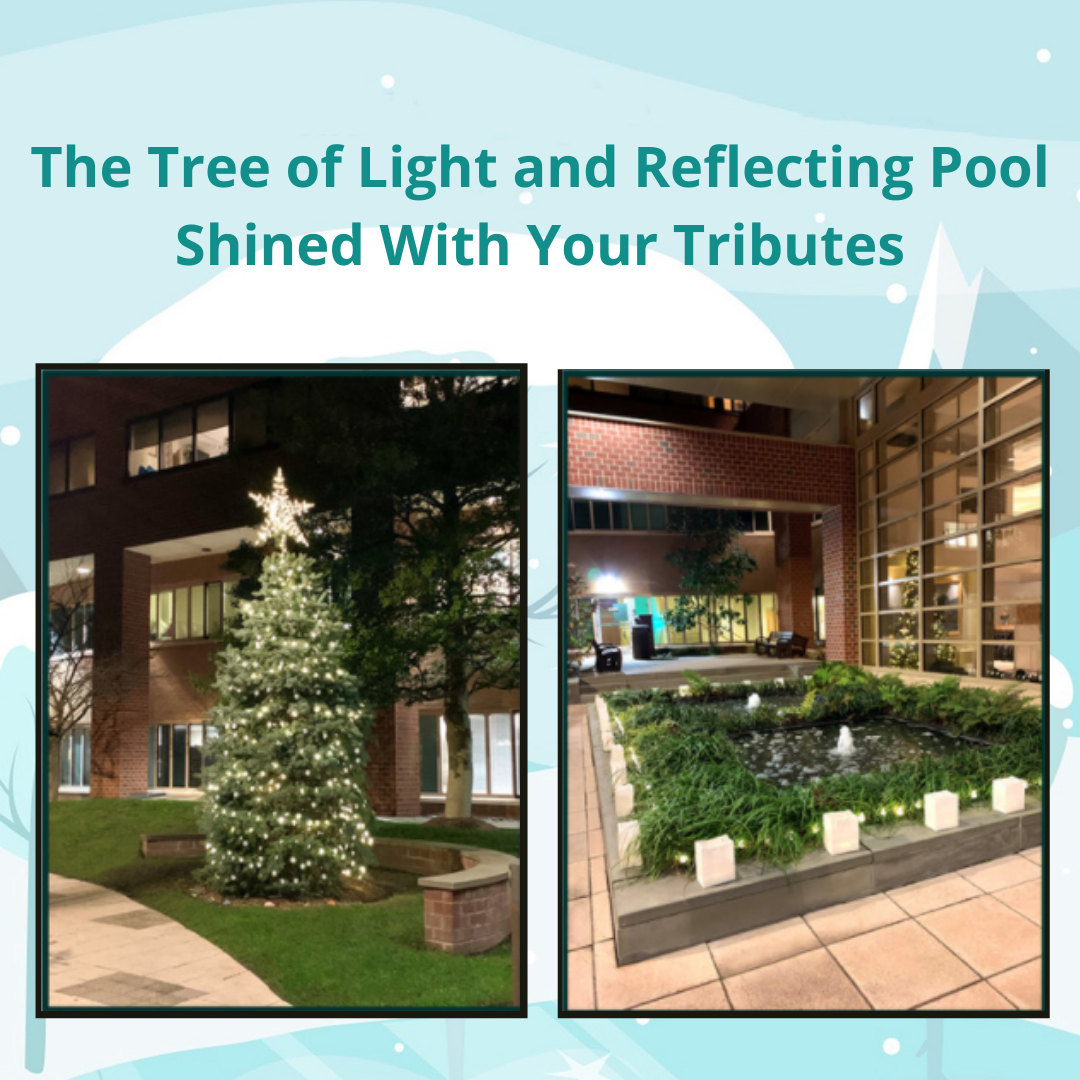 The Valley Hospital Auxiliary is proud to share our Virtual 2022 Tree of Light Ceremony.
We hope you enjoyed the lovely ceremony featuring opening remarks by Charles Vannoy, Vice President, Patient Care Services and Chief Nursing Officer, The Valley Hospital, Theresa Salameno, President, The Valley Hospital Auxiliary, and Dave Bohan, VP and Chief Development Officer, TVH Foundation, followed by beautiful holiday performances by students from the Ridgewood High School Choir and Orchestra. 
Our sincere thanks to all our generous donors, who contributed to this event in support of the Auxiliary's $3.1 million pledge to The Valley Hospital in Paramus and the Butterflies endowment.  With your assistance, we raised over $20,000 to improve the health and well-being of children in our community.
Many thanks to Mary Seminara and her wonderful Tree of Light committee who worked so hard on making this event happen. 
Please share the links with family and friends and watch the tributes shine brightly on the tree and around the reflecting pool. 
A Big Thank You to the 2022 Tree of Light Committee!
The annual ceremony would not be possible without all their collective efforts.