From golf outings, engaging lectures and museum trips to fine dining and dancing, The Valley Hospital Auxiliary hosts events for every taste! Visit our classes and events calendar for upcoming Auxiliary events, local branch meetings and more.
WATCH: WNBC's Pat Battle talks about the Auxiliary's Annual Luncheon, where she appeared as the keynote speaker
Central Board Events
---
The Valley Ball
Saturday, October 26, 2019, 7 – 11 p.m.
The Rainbow Room, New York, NY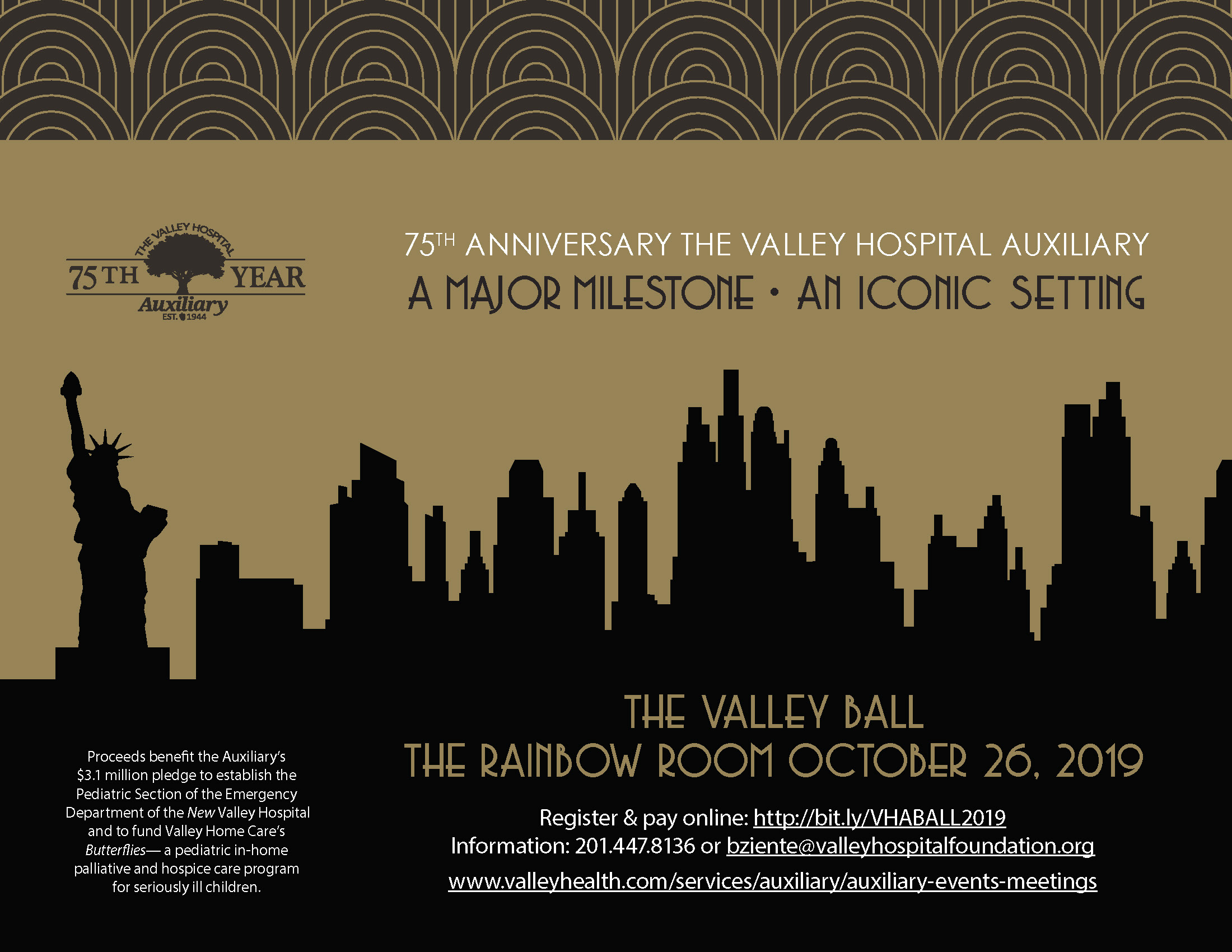 Printable Form      Online Registration
Auxiliary Branch Events
---
Ramsey Branch Fall Wine Festival

Saturday, October 19, 2019, 1 – 4 p.m.
Savini, 108 West Crescent Ave., Allendale
Join the fun for a wine tasting and delicious gourmet buffet at Savini Restaurant! 
Tricky tray, cork and 50/50 raffles on site, so sign up early and get a jump on your holiday wine choices!
Printable Form      Download the Flyer
Upcoming Meetings
Local branches of the Auxiliary meet regularly in communities throughout northern New Jersey. Email bziente@valleyhospitalfoundation.org or visit our classes and events calendar to find an upcoming meeting near you. 
Event Gallery