From golf outings, engaging lectures and museum trips to fine dining and dancing, The Valley Hospital Auxiliary hosts events for every taste! Visit our classes and events calendar for upcoming Auxiliary events, local branch meetings and more.
WATCH: WNBC's Pat Battle talks about the Auxiliary's Annual Luncheon, where she appeared as the keynote speaker
Central Board Events
---
The Valley Ball
Saturday, October 26, 2019, 7 – 11 p.m.
The Rainbow Room, New York, NY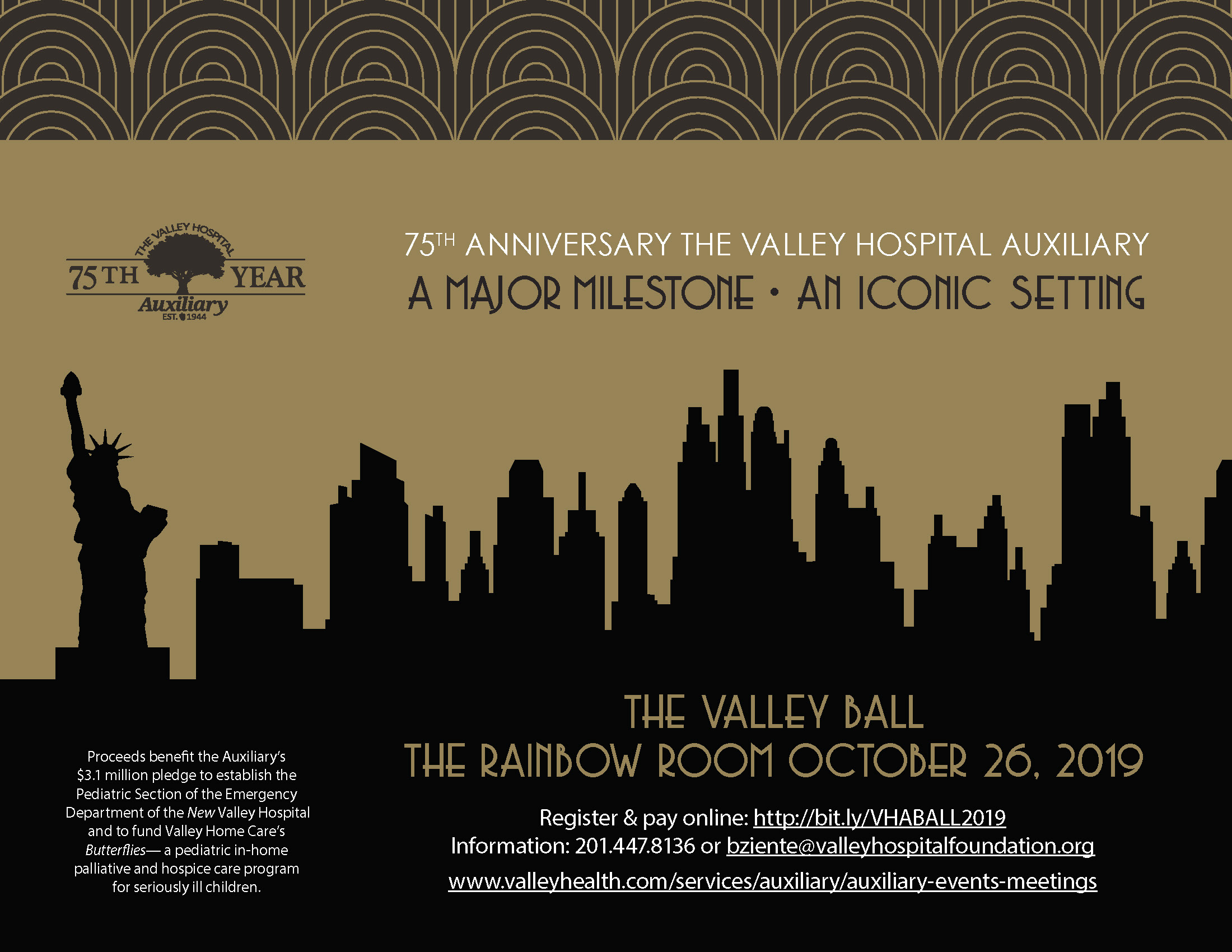 Printable Form      Online Registration
The Tree of Light Illumination & Reception
Sunday, December 8, 4:30 p.m.
Shotmeyer Main Lobby of The Valley Hospital
Make a donation of a light for the tree or reflecting pool in tribute to someone special in your life! Then join us for a beautiful ceremony in the lobby decorated for the holiday with buffet food and refreshments. Holiday music will be provided by the amazing voices and ensemble music of Ridgewood High School.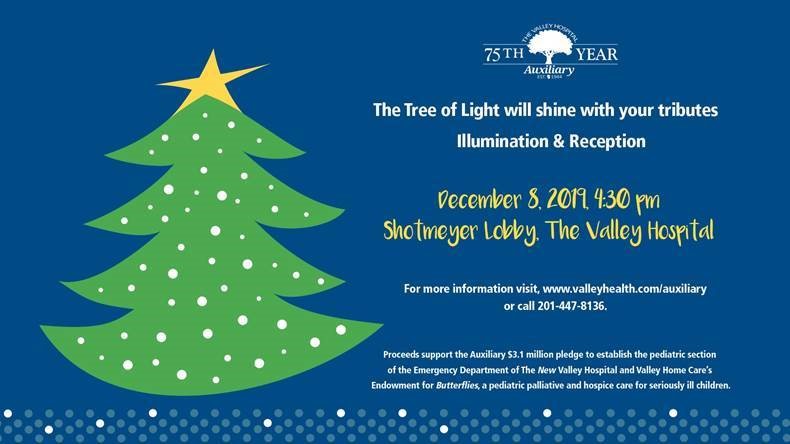 Auxiliary Branch Events
---
Ramsey Branch Fall Wine Festival

Saturday, October 19, 2019, 1 – 4 p.m.
Savini, 108 West Crescent Ave., Allendale
Join the fun for a wine tasting and delicious gourmet buffet at Savini Restaurant! 
Tricky tray, cork and 50/50 raffles on site, so sign up early and get a jump on your holiday wine choices!
Printable Form      Download the Flyer
Franklin Lakes Shopping Boutique
Wednesday, November 13, 2019, 10 a.m. – 4 p.m.
Indian Trail Club, 830 Franklin Lake Road, Franklin Lakes
This much anticipated pre-holiday shopping event is a must for gift-giving items. Enjoy the day in a beautiful setting, choose from over 40 vendors, and try your luck at the silent auction and raffle!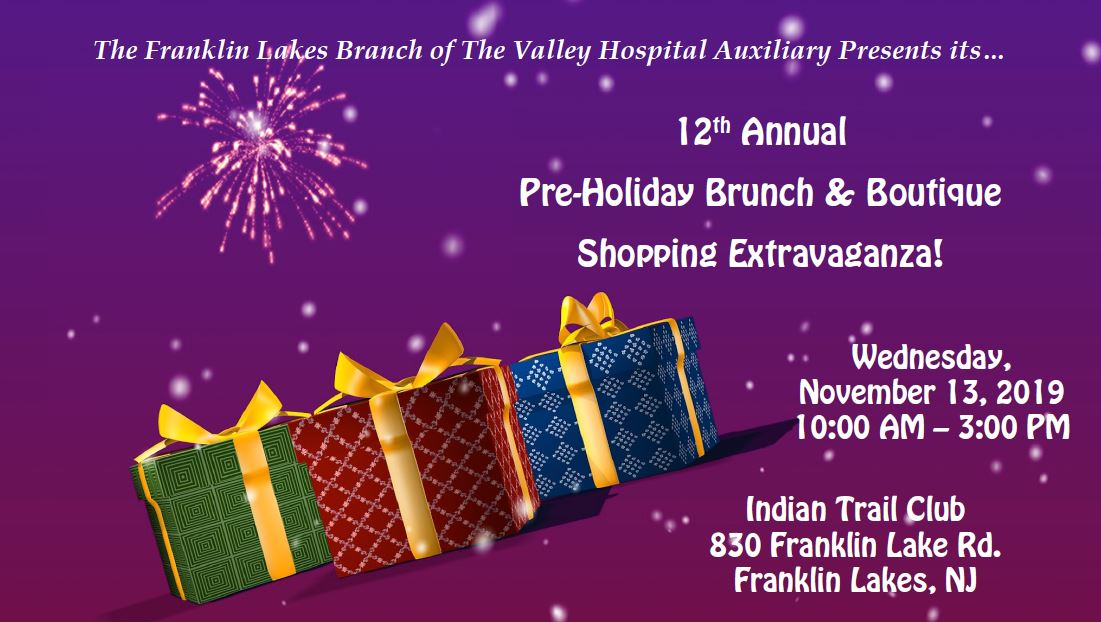 Printable Form      Online Registration
Saddle River Valley Branch Annual Holiday Luncheon & Boutique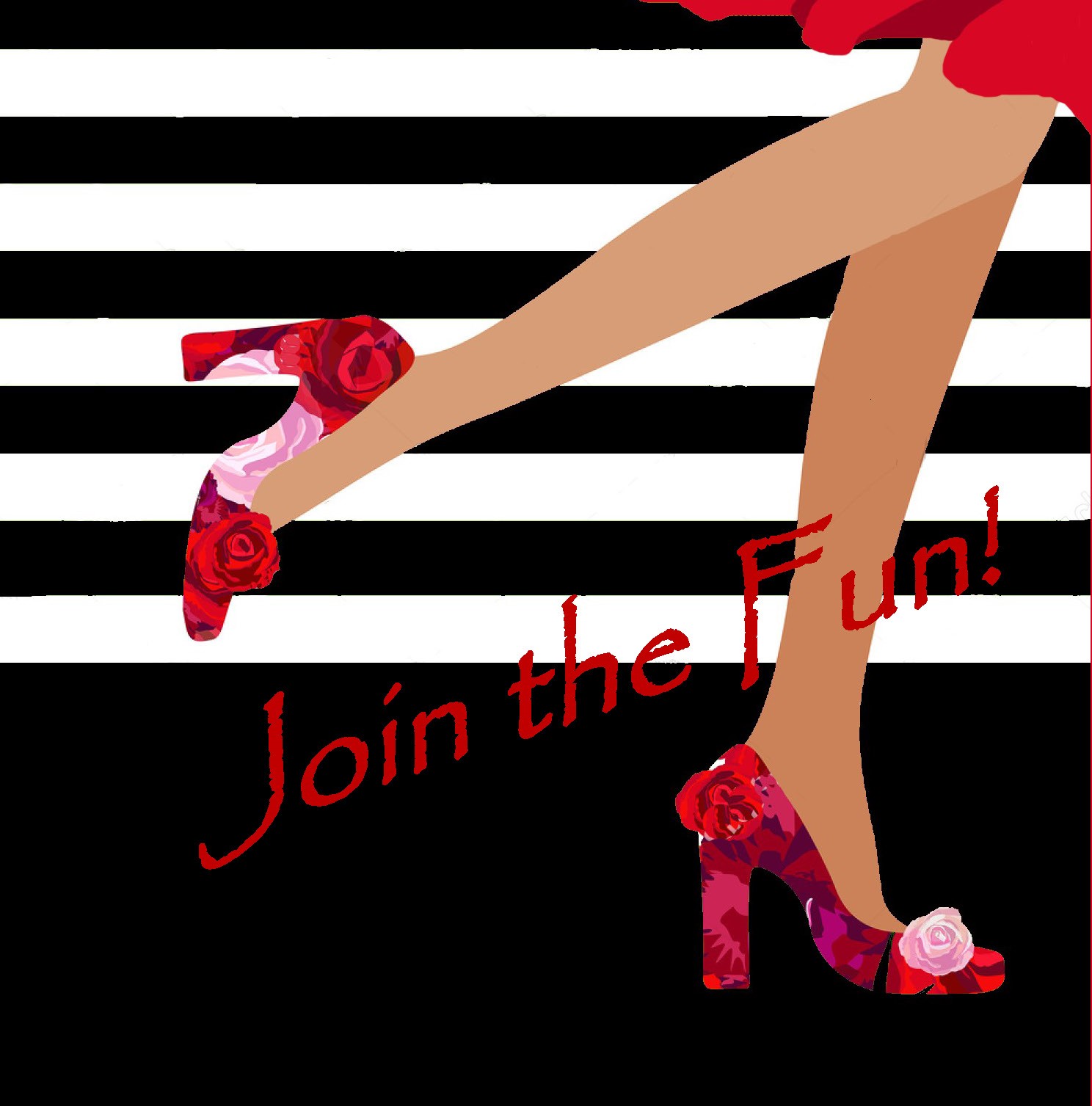 Tuesday, December 3, 10:30 a.m. – 2:30 p.m.
New Venue! Seasons, 644 Pascack Road, Township of Washington
Shop for fabulous gifts for women, men, children, and home, from exciting retailers including Tiffany & Co., Neiman Marcus, and one-of-a-kind NYC retailer stores. This is a not-to-be-missed opportunity to find those special items for holiday gift giving! 
Printable Form      Online Registration
Save The Date: Saddle River Valley Branch – Havana Night
Saturday, April 25, 2020, 7 – 11 p.m.
Private home in Saddle River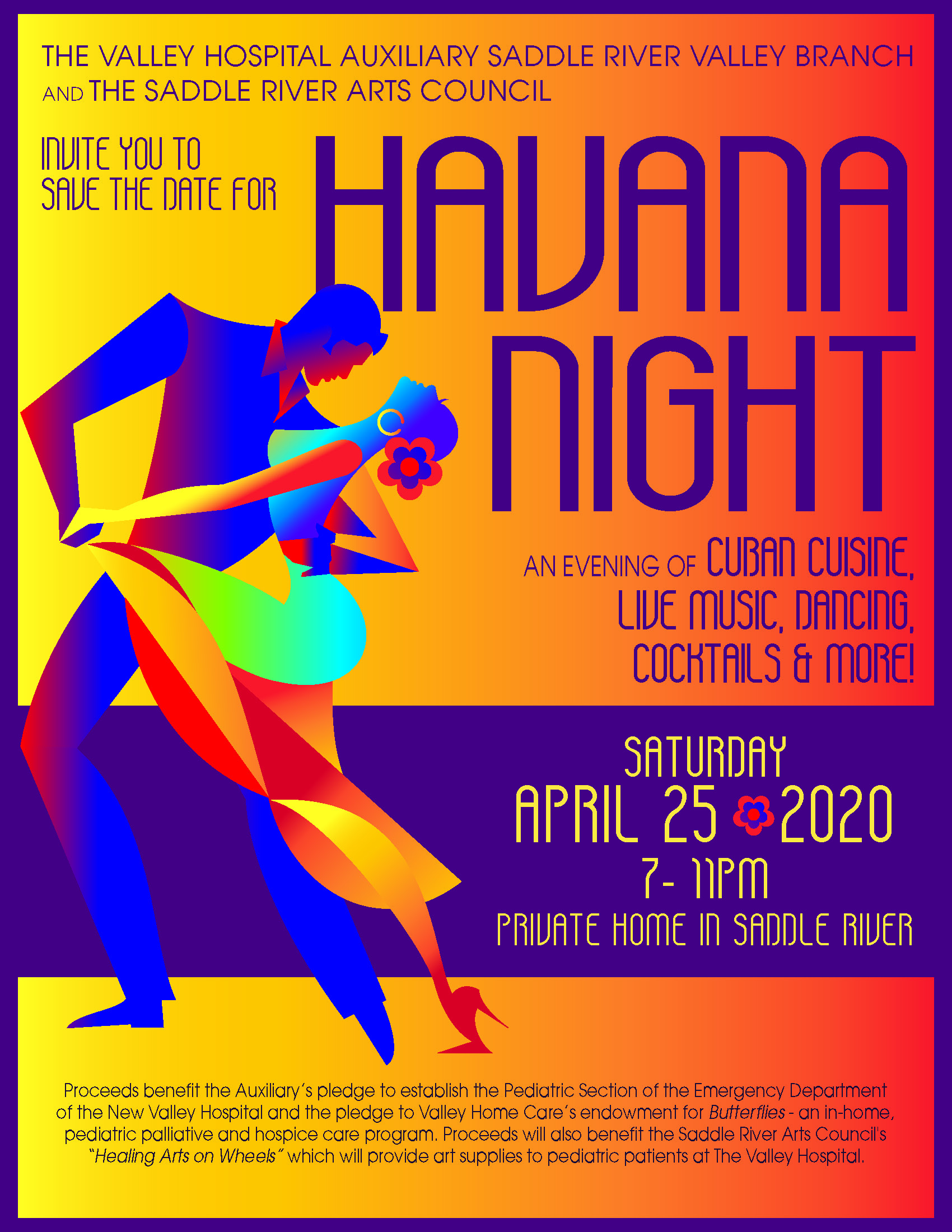 Upcoming Meetings
---
Local branches of the Auxiliary meet regularly in communities throughout northern New Jersey. Email bziente@valleyhospitalfoundation.org or visit our classes and events calendar to find an upcoming meeting near you. 
Event Gallery