The Flag Day Honor Ceremony
The Valley Hospital Auxiliary Employee Branch raises a flag in tribute to family, friends, and colleagues for Flag Day!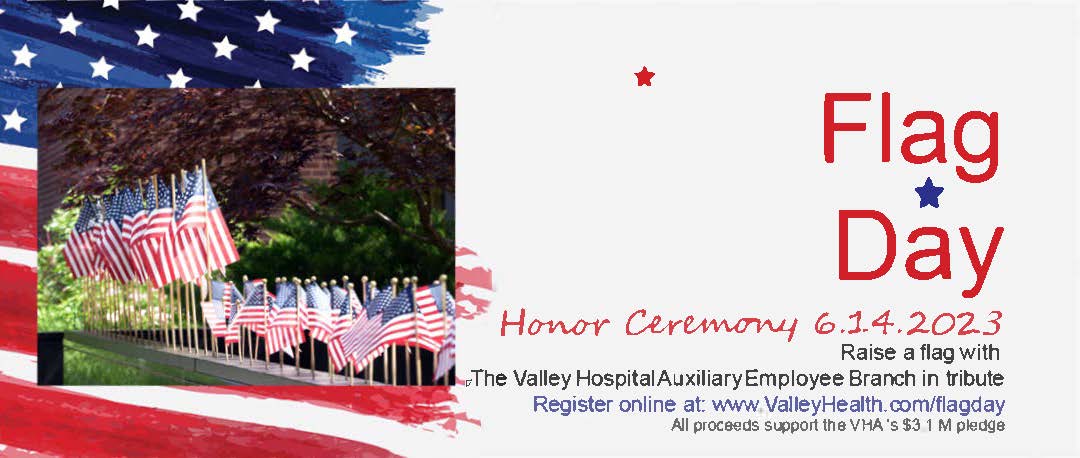 All proceeds from Flag Day benefit the Auxiliary's $3.1 million pledge to establish the Pediatric Section of the Emergency Department of the Valley Hospital in Paramus and to fund an endowment for Valley Home Care's Butterflies – a pediatric in-home palliative and hospice care program for seriously ill children.  The Auxiliary may provide additional financial support to other Valley Hospital Auxiliary and Valley Health System initiatives.