A Message From Theresa Salameno, Auxiliary President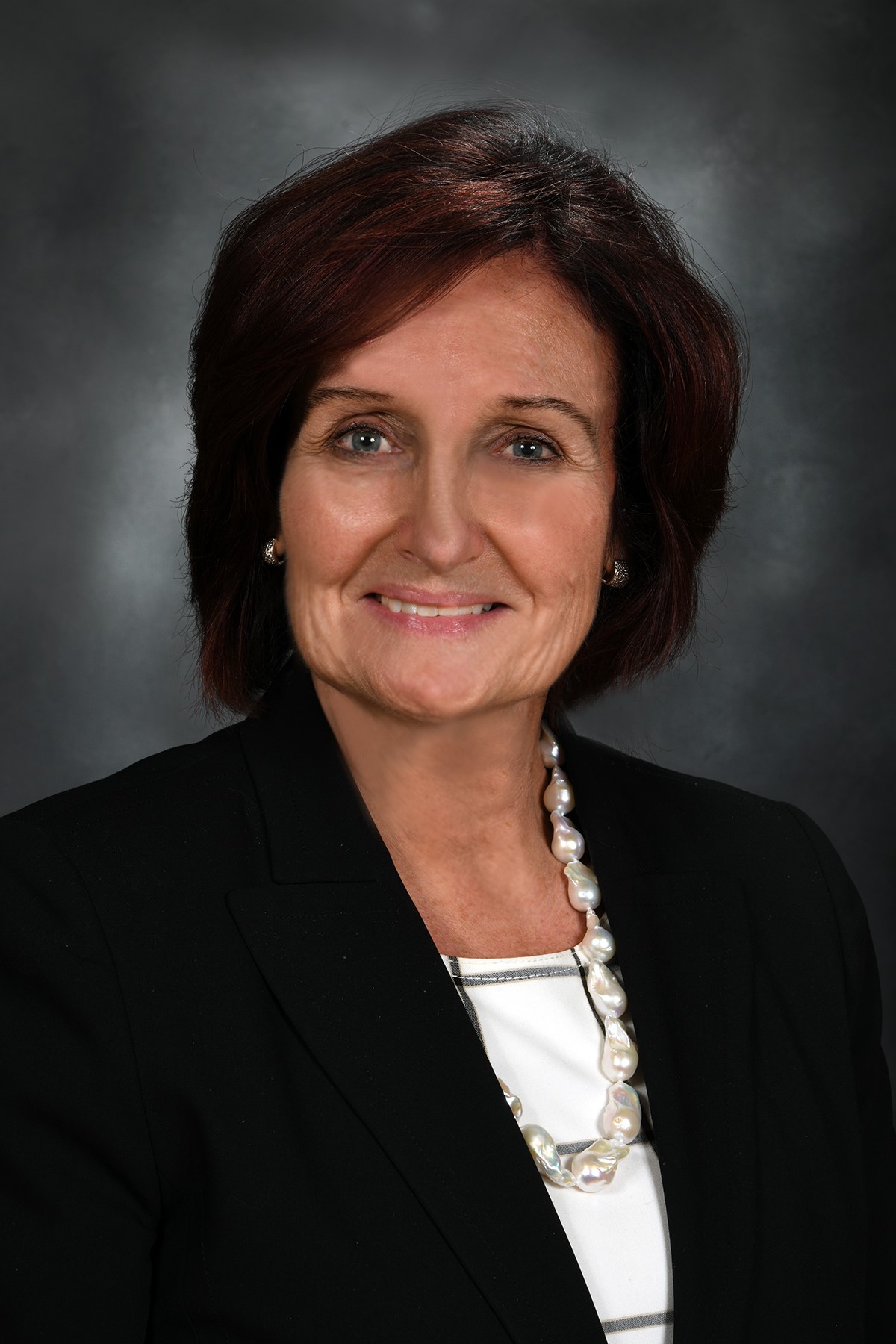 Dear Auxiliary members and friends,
As we begin thinking about the Holidays we can look back on our accomplishments, and the many exciting things to come. Bravo to our branch chairs who weathered the pandemic by staying in touch with their members to keep everyone engaged and continued to hold virtual events. As the branches continue to hold events please check the website for information. It is so refreshing to be able to meet again in-person and hold our fundraising events together.
In October the Auxiliary partnered with the Terri Roemer Paramus Run to jointly host the event which proved to be a match made for success as the two organizations share the common goal of positively impacting the lives of our children through education, community involvement and state-of-the-art healthcare. I am happy to report that Barbara Mills and her Committee are planning another Run for 2023. Also in October we offered a Healthy Lifestyle event for the Central Board members at the Ulrich Showroom in Ridgewood. We were treated to delicious food treats from Jess Ford of Peppercorns Catering, a talk by Audrey Zona on healthy eating, and a demonstration on easy exercise from Sara Brooks a personal & elite trainer. We then held our CB meeting, enjoying a light lunch in their beautifully designed kitchens! The Valley Ball, after being postponed for two years, was finally held at The Plaza Hotel, in NY on Saturday, October 29th and "Oh, what a night it was." Huge thanks go to Co-Chairs Elaine Heimberger and Carol Gillespie and their Committee who organized this amazing event.
Audrey Meyers made the exciting announcement as we sat down for dinner, that the 2023 Valley Ball will be held in The Valley Hospital in Paramus prior to the official opening of the hospital. More details and the date will follow as we begin to plan what will be a spectacular event highlighting the new hospital in Paramus, the Auxiliary and the local community.
To learn more about the new hospital visit https//campaign.valleyhospitalfoundation.org
The Auxiliary has three events still to host before the end of the year.  On November 14th, Membership VP's Ann Swist and Lisa Beslity have organized for Dr. Eric Browner, a pediatric ER doctor to speak about the role of the pediatric Emergency Department in The Valley Hospital in Paramus. On December 4th we will be holding our annual Tree of Light ceremony, chaired by Mary Seminara who will provide a link for you to attend the virtual event. And in December Charlotte Byrne, VP of Volunteer Services will be collecting gift cards from branches for our traditional Adopt-a-Family event. Please check the Auxiliary website for information on these events.
We have exciting times ahead of us as we prepare to introduce The Valley Hospital in Paramus. The Auxiliary has always had an important role in supporting the hospital so if you know anyone who would be interested in learning more about what we do and how much fun we have doing it, please contact our Co-Chairs of Membership, Ann Swist and Lisa Beslity, or reach out to our Auxiliary Coordinator, Bonnie Dalal for more information. Even if you only have a couple of hours to spare occasionally, please consider joining us. You'll enjoy it!  
Our sincere thanks go to everyone who has attended, worked on, donated to, contributed in any way and had fun volunteering at our many events throughout the year. The Auxiliary couldn't raise money for the hospital without you. Thank you.
Wishing you a wonderful Holiday Season.
With warm regards,
Theresa Salameno,
President, The Valley Hospital Auxiliary