Atrial fibrillation is the most common irregular or abnormal heart rhythm disorder, affecting more than 3 million Americans.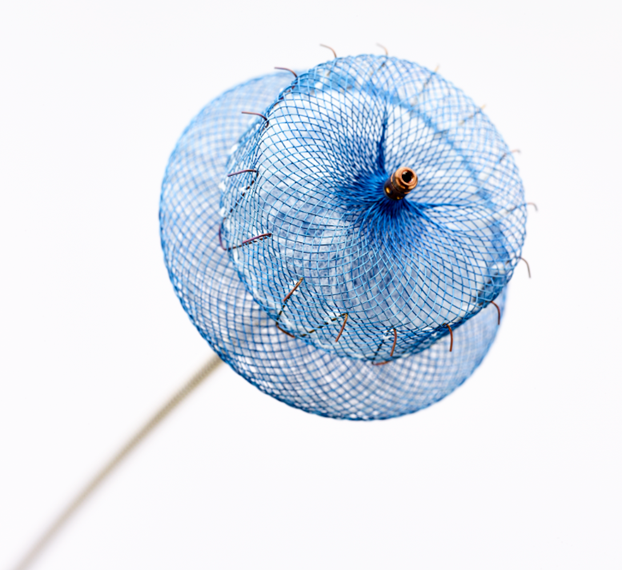 The Valley Heart and Vascular Institute has multiple minimally invasive options for reducing the risk of stroke in patients with atrial fibrillation. These options include the Watchman Device, as well as the Amplatzer™ Amulet™ Left Atrial Appendage Occluder.
The Amulet Device for Stroke Prevention
In 2021, the U.S. Food and Drug Administration (FDA) approved the Amplatzer Amulet Left Atrial Appendage Occluder device for the prevention of stroke in patients with atrial fibrillation.
The Amulet device uses dual-seal technology to completely and immediately seal the left atrial appendage, or LAA, eliminating the need for blood thinners following the procedure.
How It Works
This minimally invasive procedure closes off the opening of the left atrial appendage (LAA) — an area connected to the upper left chamber of the heart where blood clots tend to form in patients with atrial fibrillation. By closing off the LAA, blood clots are prevented from forming and entering the bloodstream, which also prevents them from traveling to the brain and causing a stroke.
Amulet implantation can be performed in less than two hours with minimal recovery time, and patients will typically require an overnight stay for observation.
"Our goal at Valley is to stay ahead of the curve in delivering the safest and most efficacious results through minimally invasive procedures like the left atrial appendage closure. We feel that the Amulet and the WATCHMAN devices offer patients those safer alternatives. We are proud to be early adopters of the latest technology, which allows us to more safely and expertly care for our patients with atrial fibrillation."

- Dr. Suneet Mittal, Director of Electrophysiology and Medical Director, Snyder Center for Comprehensive Atrial Fibrillation
Candidates for the Amulet Device
You may be a candidate to receive an Amulet device if you have:
A history of major bleeding while taking blood thinners
A career or lifestyle that increases your risk of major bleeding (as a result of trauma) while on a blood thinner
Prior stroke despite taking a blood thinners
Difficulties taking blood thinners as prescribed, including maintaining international normalized ratio (INR) range, missing doses, following dietary restrictions, or inability to afford the prescription
Related Treatments