Program Purpose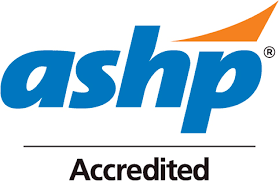 PGY1 pharmacy residency programs build on Doctor of Pharmacy (PharmD) education and outcomes to contribute to the development of clinical pharmacists responsible for medication-related care of patients with a wide range of conditions, eligible for board certification, and eligible for postgraduate year two (PGY2) pharmacy residency training. 
The PGY1 Pharmacy Residency at The Valley Hospital: 
Creates leaders in the pharmacy profession through the development of project management skills and utilization of knowledge about the clinical, technical and technological aspects of pharmacy practice
Cultivates competent clinicians with expertise in drug therapy in pharmacy practice as an integral member of the healthcare team in acute and ambulatory care settings 
Prepares skillful practitioners to provide education to healthcare providers, patients, pharmacy students and the community 
Program Description
As one of the first residency programs in New Jersey, Valley has been proudly involved in pharmacy residency training since 1972. We currently offer two (2) PGY1 positions in our program.
After an orientation to the pharmacy department, the resident begins a series of rotations and longitudinal activities designed to meet the goals and objectives of The Valley Hospital PGY1 Residency Program. The program is extremely flexible, permitting individualization of the residents' schedules based on their interests.
During clinical rotations, the resident participates in all aspects of patient medication use therapy, including selection, assessment, monitoring, reconciliation, safety and adherence. The resident will work as part of the multidisciplinary team advising physicians, nurses and patients on the appropriate medication use.
The resident will also be responsible for completing adverse drug reaction reports for P&T committee; in-service education; a medication use evaluation/residency project; ASHP midyear poster presentation; and a platform presentation at the annual Eastern States Residency Conference.
Required Learning Experiences
Orientation
Patient Care: Inpatient
Critical Care - Rotational
Infectious Diseases & Antimicrobial Stewardship - Rotational
Inpatient Pharmacy Practice - Rotational
Internal Medicine - Rotational
Transitions of Care: Emergency Department & Medication Reconciliation - Rotational
Independent Practice/Staffing - Longitudinal
Medical Emergency (Code Blue) - Longitudinal
Patient Care: Outpatient
Infusion Center - Rotational
Disease State Management Ambulatory Care - Longitudinal
Leadership & Management
Leadership & Management - Rotational
Residency Recruitment & Interviews - Concentrated
Pharmacy Week Coordination - Concentrated
Teaching, Education, & Dissemination of Knowledge
Preceptor Boot Camp - Concentrated
Co-Preceptor for your own student - Rotational
Newsletter Submission - Concentrated
Journal Club Presentations - Concentrated
Teaching Certificate - Longitudinal
Advancing Practice & Improving Care
Community Outreach & Immunizations - Concentrated
Formulary & Drug Policy Management - Longitudinal
Project: Drug Use Evaluation/Performance Improvement - Longitudinal
Project: Major Residency Project - Longitudinal
ELECTIVE LEARNING EXPERIENCES (Choose 3)
Inpatient Electives
Emergency Department Transitions of Care - Rotational
Nutrition Support - Rotational
Neonatology/Neonatal Intensive Care Unit (NICU) - Rotational
Cardiology - Rotational
Outpatient Electives
Surgery & Anesthesia - Rotational
Specialty Pharmacy - Rotational
Clinical Oncology - Rotational
Clinical Trials & Investigational Drugs - Rotational