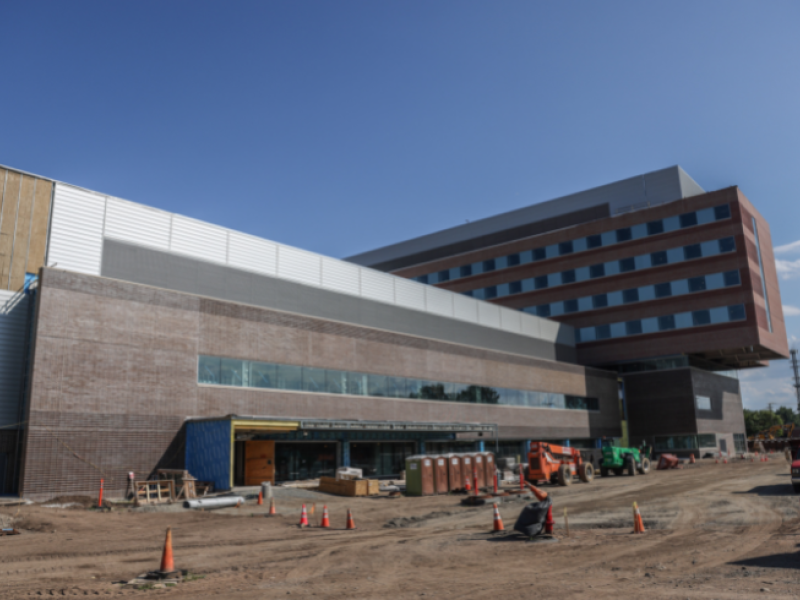 The Valley Hospital is moving! Late next year, The Valley Hospital will be relocating to our new, state-of-the-art healthcare campus in Paramus. As anticipation builds, you may be wondering what the new hospital will be like, and how it will be different from our current campus in Ridgewood. Here are three things to know about The Valley Hospital in Paramus:
More than Just a Hospital
The new hospital will be the heart of a 40-acre health and wellness campus that unites acute patient care with Valley's wide range of outpatient services. This one-stop healthcare destination will also include The Robert and Audrey Luckow Pavilion — home of  Valley's same-day surgery and comprehensive cancer center—as well as Valley's medical office complex located at 140 E. Ridgewood Avenue, home to The Valley Hospital Fertility Center, Maternal-Fetal Medicine services, the Center for Family Education, The Kireker Center for Child Development, and other outpatient services.
Single-Patient Rooms
The Valley Hospital in Paramus will be comprised solely of single-patient rooms. This means that everyone admitted to The Valley Hospital in Paramus will receive their own private room. Single-patient rooms enhance patient privacy and provide a superior environment for patients and their loved ones to spend time together in a calming, healing environment.
Sustainable & Beautiful
When The Valley Hospital in Paramus opens, more than 30 percent of the 40-acre Paramus campus will feature open green space. At the new hospital, gardens, lawns, and walking paths will provide a beautiful, park-like setting. In addition, best practices for energy efficiency, space utilization, water consumption, and use of natural light will be incorporated into the operation and maintenance of the building.
To learn more about The Valley Hospital in Paramus, visit https://www.valleyhealth.com/new-valley-hospital. You can also follow along with us on Youtube!