Valley's Center for Pediatric Spasticity is the region's only comprehensive center for children with spasticity (muscle rigidness and spasms) caused by cerebral palsy, stroke, or other neurological issues.
Kenley's Story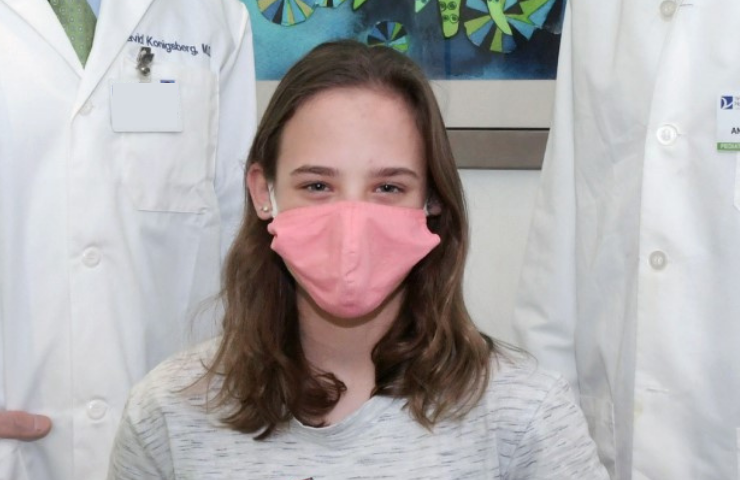 Coordinated Care
When a child has a condition that requires multiple practitioners, multiple medical visits and multiple medical disciplines, providing convenience for the patient and their families is crucial. The Center for Pediatric Spasticity offers a team-based approach to care for children with special needs, which means we can offer patients and their families the breadth and expertise that is not easily obtained elsewhere.
Pediatric spasticity patients are seen by an interdisciplinary team of practitioners that include:
Board-certified pediatric physicians:

Physiatrists
Neurosurgeons
Neurologists
Orthopedists

Social workers
Physical therapists
Orthotists
DME providers
Nurse practitioners
"Collaboration and communication between the prescribing physician and therapists is not only crucial for the success of our patients as we look to improve their quality of life, but it is also unique to our department. I know what my patient's therapists' treatment plans are and they know what I have ordered, which helps alleviate any confusion for practitioners and parents and ensures we are all on the same page working holistically."

-Angela D'Alessandro, MD, Clinical Director of the Kireker Center for Child Development
What to Expect
You and your child will meet with an interdisciplinary team of specialists who examine your child and learn about their health history. We aim to identify and address the goals of the patient and parent. This collaborative approach ensures all providers understand your child's individual medical needs and can work together to create a treatment plan to help him or her. This eliminates any back and forth to different offices, visits to different doctors and any time waiting for them to communicate. Our patient-centered approach is the only one of its kind in the tristate area and we've helped hundreds of patients.
Spasticity Services
Treatment options at the Center for Pediatric Spasticity aim to help our pediatric patients improve their comfort, function and mobility; learn how to take care of themselves, and help increase their range of motion. By offering these services under one roof, our patients not only receive the highest level of care, but they also receive it from doctors and staff who work together and see the whole picture.
Treatments include:
Physical, occupational and speech therapy
Oral medications
Injectable medications
Bracing
Orthopedic surgery
Neurosurgery
Botox to relax tightened/spastic muscles
Pediatric Neurosurgical Spasticity Treatments
Valley is proud to offer two life-changing neurosurgical procedures for our pediatric spasticity patients: Minimally Invasive Selective Dorsal Rhizotomy (SDR) and Intrathecal Baclofen Pump.
Minimally Invasive Selective Dorsal Rhizotomy
SDR is the most powerful, long-lasting and permanent way to reduce spasticity, allowing patients to move with greater ease and minimize long-term complications. SDR is performed by separating the nerve roots that go to the legs into smaller bundles, testing them individually, and then only cutting the nerve rootlets that send misfiring signals to the muscles.
Unlike other centers, our minimally invasive SDR is typically performed through a one- to two-inch incision and allows for a more rapid recovery after surgery. Children who have SDR typically see immediate improvement in the spasticity during their brief hospital stay. They require inpatient rehabilitation after surgery to learn how to move in a more physiologic way
Intrathecal Baclofen Pump
Patients who have extreme upper body spasticity or a degenerative neurological disorder might not be a candidate for SDR but can find improvement with placement of an intrathecal baclofen pump. Baclofen is a medication that is a powerful muscle relaxant commonly used to reduce spasticity.  Much higher and more effective doses can be given when baclofen is administered to the target site in the spinal cord by an implantable pump. The pump is surgically placed in the patient's abdomen. Patients who have a pump need to have the medicine refilled periodically.