2022 Nursing Annual Report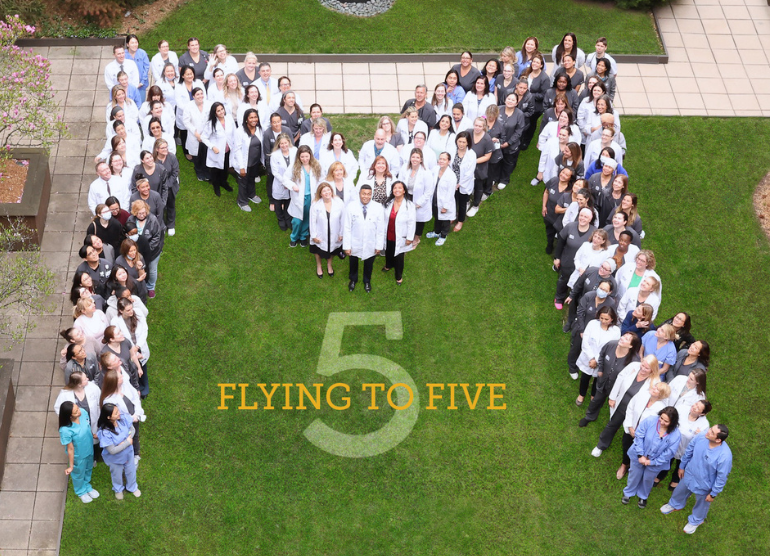 Our annual report showcases the incredible, groundbreaking nursing care our nurses deliver throughout Valley Health System.
Nurses are at the heart of the quality, compassionate care patients receive at The Valley Hospital, Valley Home Care and Valley Medical Group. All of our nurses are committed to delivering safe, reliable and effective care to every patient, every day.
Valley has received Magnet designation — the highest honor given to an organization's professional nursing practice —  since 2003.
The Valley Approach to Nursing
Based on Dr. Jean Watson's Humanistic Caring theory, Valley's nursing mission, vision and philosophy are the collective vision of all Valley nurses. 
Nursing Mission Statement
We, the community of nurses, support the mission of The Valley Hospital through our authentic presence in all we do.
We demonstrate excellence in clinical care by our commitment to evidence-based practice, nursing research, and delivering safe, quality, culturally competent patient care in a caring-healing environment.
We facilitate safety and continuously evaluate our practice of rendering care by adhering to an HRO safety model and a Just Culture.
We promote innovation in clinical practice, programs, and technology through active participation in shared decision-making and research.
We provide a compassionate and respectful environment for all members of our community through our Professional Practice Model and patient- and family-centered care.
Nursing Vision Statement
We, as a community of nurses, will continue to assure professional excellence by evolving the creative art and science of nursing.
We will be agile in our response to patient, professional, financial, community, and healthcare delivery system needs and changes.
We will be passionate in our delivery of seamless nursing care that will produce superior outcomes, striving for zero harm, within the global nursing community.
We will have a professional practice environment that attracts and retains highly qualified nurses to the profession.
Nursing Philosophy 
We believe:
that healthcare is a human right and that patients have the right and are encouraged to participate in their own care, whether the goal is quality of life or dignity of death.
that our community of nurses makes a commitment to deliver compassionate, holistic, unbiased care to the patient and family in a competent, ethical, and caring manner.
that the scope of nursing care includes the promotion, maintenance, and restoration of bodymindspirit for individually defined health.
that professional nursing values an interdisciplinary, collaborative process to create a caring-healing and patient- and family-centered environment.
that our community of nurses is qualified through licensure, demonstrated competence, and a commitment to professional development through lifelong learning and the practice of self-care.
that we are inclusive of each patient and members of our team are valued as individuals with different origins and different perspectives who share a common goal of doing the right thing.