From the Chief Nursing Officer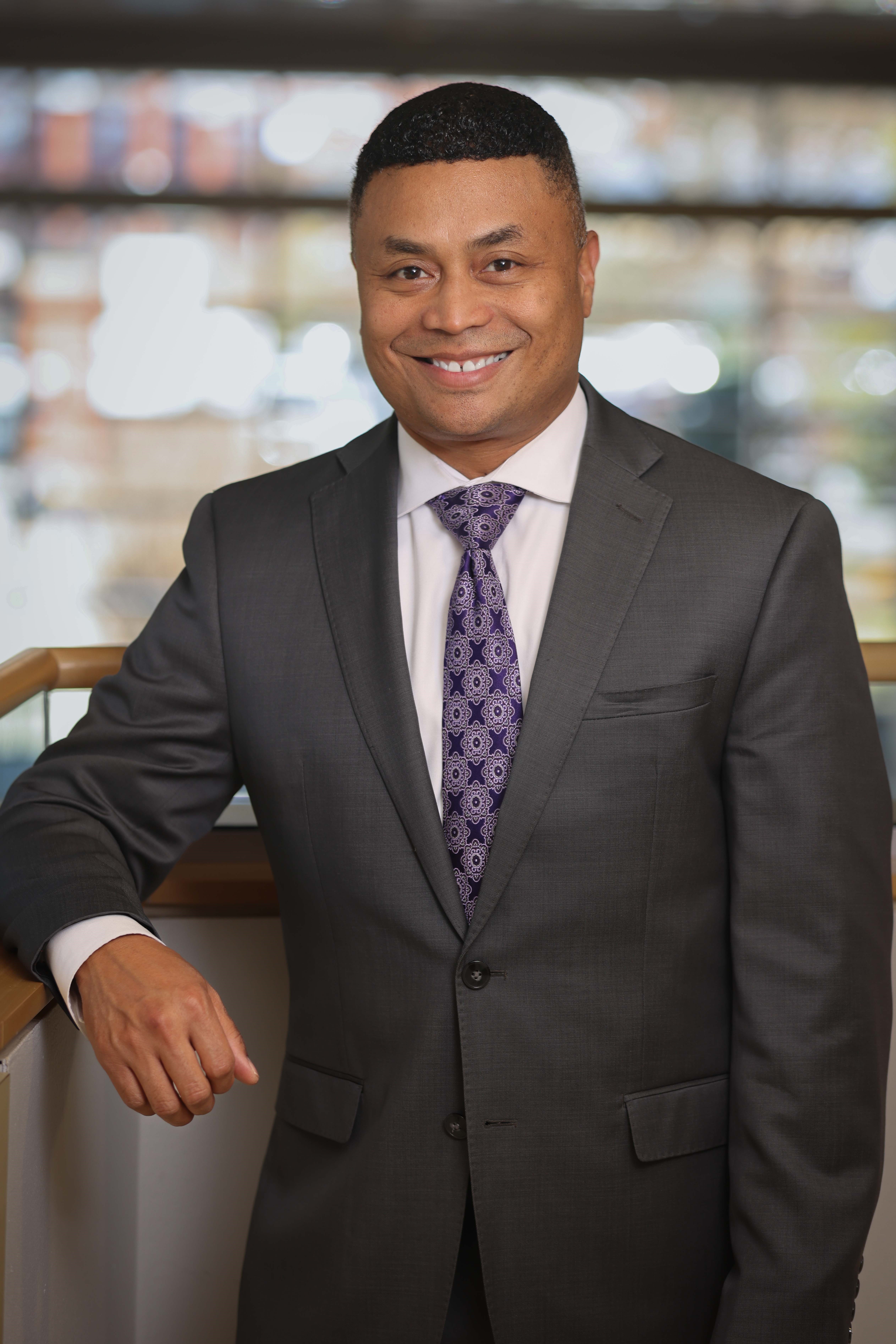 What a year!
That simple expression of pride and enthusiasm is one I'm sure you too have expressed to your co-workers, family, and even to yourself as you ended the incredible year that was 2022.
There are many individual and organizational accomplishments to be proud of, and this report presents a very impressive number of them. At the very top of the list, certainly, is The Valley Hospital's achievement of earning Magnet recognition for a fifth consecutive time, a testament to our continued dedication to high-quality nursing practice. Only 5 percent of Magnet hospitals have earned a fifth designation. I have been part of the Valley team for all five designations as many others have, and it is remarkable to see the advances we have made in patient outcomes, research and systemwide collaboration. Since 2003, a Valley Hospital nurse has been a Magnet nurse -- a statement I know fills all of you with tremendous pride.
I am keenly aware that our award-winning care is provided in a challenging environment. Staffing shortages, volume surges, and other factors continue to be formidable headwinds. Moreover, while we have moved out of the acute phase of the pandemic, the future remains difficult to predict. However, I also know that Valley nurses are committed to caring for themselves by taking advantage of resources such as those presented by the Vibe Committee for nurses and others to feel valued and connected to each other.
On the horizon, of course, is The Valley Hospital in Paramus. Nurses have provided valuable and substantial amounts of input throughout each phase of the project, and I share with you the excitement of providing care to our patients in this new environment.
There is so much momentum for the future, and I look forward to the part you will play in the year ahead. It is an honor to work with each of you every day.

Valley Health System Mission, Vision, and Values Statements
Nursing Mission, Vision, and Philosophy Statements
National Board Certifications Obtained in 2022
Nilofar Abassi, MSN, RN, AGNP, CPAN
Certified Perianesthesia Nurse

Nicolette Albano, BSN, RN, CPAN
Certified Perianesthesia Nurse

Alyssa Aponte, RN, AMB-BC
Ambulatory Care Nursing Certification

Loren Asciak, BSN, RN-BC
Medical-Surgical Nursing Board Certified

Joseph Ballesteros, BSN, RN, PCCN
Progressive Care Certified Nurse

Patricia Benoit, BSN, RN-BC
Medical-Surgical Nursing Board Certified

Alexa Boesch, BSN, RNC-NIC
Registered Nurse Certified-Neonatal Intensive Care Nursing

Stephanie Chapman Di Luccia, BSN, RN, C-EFM
Certified Electronic Fetal Heart Monitoring

Stephanie Cherico, BSN, RN, OCN
Oncology Certified Nurse

Melinda Christie, BSN, RN, CV-BC
Cardiac Vascular Nursing Certification

Doris Chuda, BSN, RN, HN-BC
Holistic Nurse Board Certified

Michelle Conger, ADN, RN, HN-BC
Holistic Nurse Board Certified

Jenna Cox BSN, RN, OCN
Oncology Certified Nurse

Erin Cuite, BSN, RN-BC
Medical-Surgical Nursing Board Certified

Diamond Cushnie, BSN, RN-BC
Medical-Surgical Nursing Board Certified

Aileen Delgado, BSN, RN, CGRN, HN-BC
Holistic Nurse Board Certified

Patricia Dignam, BSN, RN-BC, WOCN, HN-BC
Holistic Nurse Board Certified

Marie Nelle C. Esguerra, BSN, RN-BC, GERO-BC
Medical-Surgical Nursing Board Certified

Sarah Frawley, BSN, RN, AMB-BC
Ambulatory Care Nursing Certification

Joan Garbarini, MHS, BSN, RN–BC, HN-BC
Holistic Nurse Board Certified

Priya Garehgrat, BSN, BA, RN, NE-BC
Nurse Executive Board Certified

Cheryl Geller, BSN, RN, CRRN
Certified Rehabilitation Registered Nurse

Breanna Gillen, BSN, RN, CCRN-K
Critical Care Registered Nurse (Pediatrics)

Jason Gruia, BSN, RN-BC
Medical-Surgical Nursing Board Certified

Amy Hemmer, BSN, RN, PCCN, HN-BC, CV-BC
Holistic Nurse Board Certified; Cardiac Vascular Nursing Certified

JoAnn Hodges, BSN, RN, CPAN
Certified Perianesthesia Nurse

Sharon Jaffin, BSN, RN-BC
Medical-Surgical Nursing Board Certified

Rebecca John, BSN, RN, MEDSURG-BC
Medical-Surgical Certified Nurse

Johnette Johnson, MSN, RN, HN-BC
Holistic Nursing Board Certified

Ahila Karunanidhi, BSN, RN-BC
Medical-Surgical Nursing Board Certified

Winfred Koki Kisilu, BSN, RN-BC
Medical-Surgical Nursing Board Certified

Lucas Lipari, BSN, RN, CCRN, MICN
Critical Care Registered Nurse

Erica Lui, BSN, RNC-NIC
Neonatal Intensive Care Nursing Certification

Breanne Mastromarino, BSN, RN-BC
Medical-Surgical Nursing Board Certified

Deepa Mathew, BSN, RN, AMB-BC
Ambulatory Care Nursing Certification

Lauren Mocik, MSN, RN, HNB-BC, OCN
Oncology Certified Nurse

Janette Morgan, MSN, RN, AMB-BC, HN-BC 
Holistic Nursing Board Certified

Jina Nam, BSN, RN, CPAN
Certified Perianesthesia Nurse

Manpreet Narula, BSN, RN-BC, HN-BC
Holistic Nurse Board Certified

Justine Norton, BSN, RN, NE-BC
Nurse Executive Board Certified

Karen O' Keefe, BSN, RN, ONC, CCRP, Med-Surg-BC, HN-BC.
Holistic Nurse Board Certified

Ciara Micah F. Pare, BSN, RN, OCN
Oncology Certified Nurse

Lyzamarie Quilal-lan, MSN, RN, FNP-BC
Family Nurse Practitioner, Board Certified

Sheena Roustai, BSN, RN, CV-BC
Cardiac Vascular Nursing Certification

Loren Simon, BSN, RN-BC
Medical-Surgical Nursing Board Certified

Svetlana Stern, BSN, RN, CAPA
Certified Ambulatory Perianesthesia Nurse

Maria T. Vierneza, MSN, RN, HN-BC
Holistic Nurse Board Certified

Linda Vitti, BSN, RN, HN-BC
Holistic Nurse Board Certified

Zoey Zimmer, BSN, RN-BC
Medical-Surgical Nursing Board Certified
Formal Degrees Conferred in 2022
James Brazaitis, BSN, RN
Patrizia Daddario, BSN, RN, PCCN
Colleen Deery, MHA, BSN, RN, CVN-BC
Nicoletta Del Rosso, MSN, RN, CEN
Marlena Dybas, BSN, RN
Kristine Indri, MSN, RN
Siew Jackson, MSN, RN, FNP
Nicole Jenny, MSN, RN, CPHQ, LSSGB-HC
Prabhpreet Kaur, MSN, RN, HN-BC
Jessica Macchio, MSN, RN, AGACNP-C
Lauren Mocik, MSN, RN, HNB-BC, OCN
Lyzamarie J. Quilal-lan, MSN, RN, FNP
Alyssa Rivera, MSN, RN, FNP-C
Degrees and Certifications at The Valley Hospital
|   | 2017 | 2018 | 2019 | 2020 | 2021 | 2022 |
| --- | --- | --- | --- | --- | --- | --- |
| % BSN or Higher Nursing Degree | 82.0 | 85.0 | 85.0 | 88.0 | 89.0 | 89.0 |
| % Nurses Certified | 41.0 | 42.0 | 46.0 | 55.0 | 50.0 | 49.0 |
2022 Editorial Team
EDITOR-IN-CHIEF

Charles Vannoy, DNP, RN, MBA, FACHE, NEA-BC, HN-BC
Vice President, Patient Care Services
Chief Nursing Officer

EXECUTIVE EDITORS

Sandy Balentine, MSN, RN, OCN, MBA
Director, Clinical Oncology

Virginia Wydak, BSN, RN, HN-BC
Manager, Bergen 2A Cardiac/Central Telemetry

EDITORIAL BOARD

Stephanie Ardito
Manager, Communications and Marketing

Josephine Bodino, DNP, MPA, RN, NEA-BC, HN-BC
Assistant Vice President, Professional Practice/PCS Finance

Lora Bognar, PhD, RN, ANP-BC
Director, Clinical Partnership and Nursing Programs

Alicia Brubaker, MSN, RN-BC, CCRN-K
Director, Quality Performance

Laura Carey
Associate, Communications and Marketing

Joshua Gregoire, MS, MOH, RN, NEA-BC, AVP
Assistant Vice President, Quality/Performance Improvement and Valley Medical Group Clinical Operations

Emma Hagedoorn
Associate, Communications and Marketing

Carmen Makino, BSN, RN
Clinical Manager, Speciality Team, Valley Home Care

Caroline Meza, PhD, RN, CEN, NPD-BC
Nurse Scientist

Karen O'Keefe, BSN, RN, ONC, CCRP
Total Joint Replacement Coordinator

Kenneth Parker, MBA
Director, Communications and Marketing

Monika Reisenauer, MSN, APRN, NNP-BC
Neonatal Nurse Practitioner

Jamie Wiltshire
Associate, Communications and Marketing