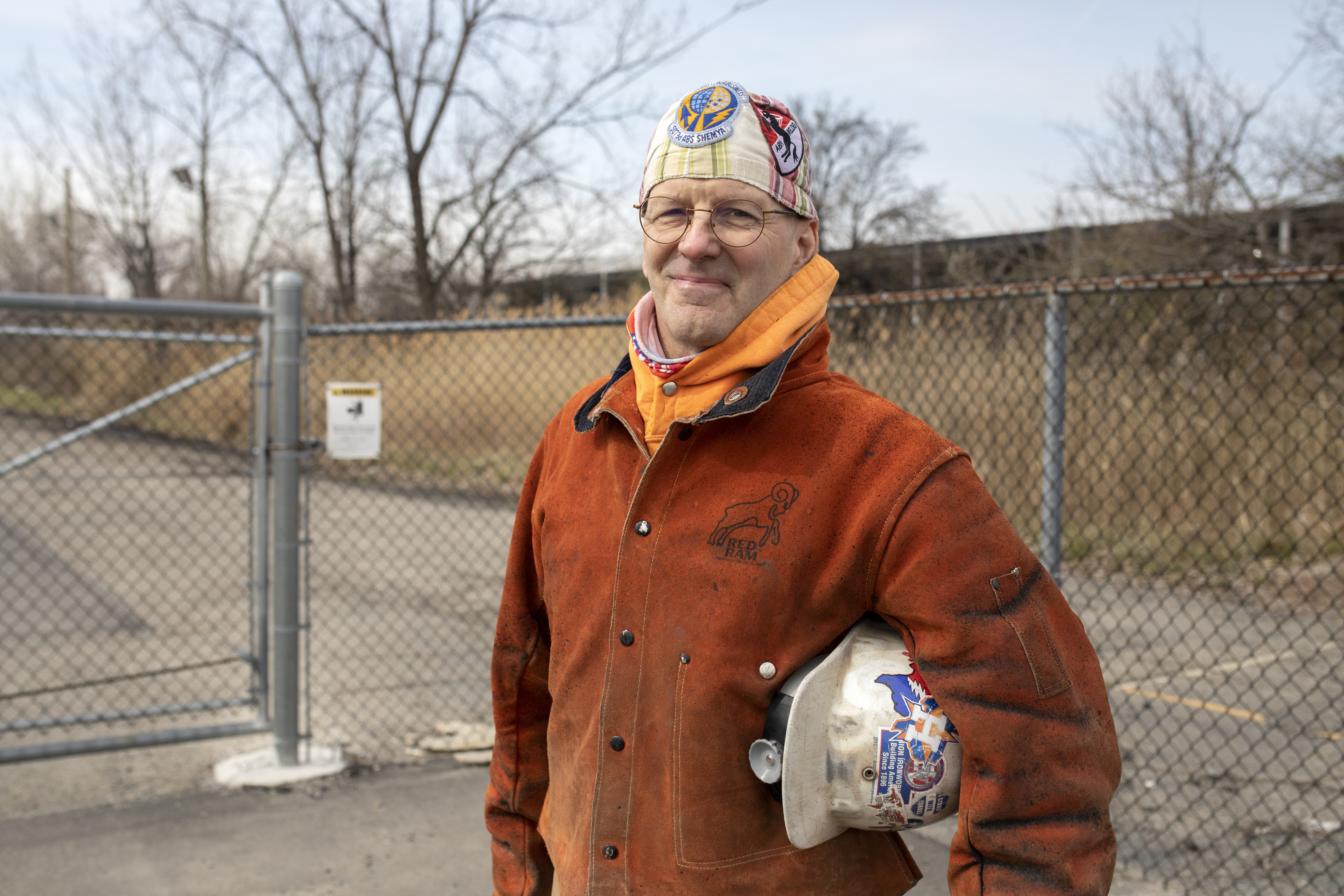 On May 16, 2019, while working as a welder for American Dream Mall, Roy Gunnels suddenly experienced pain on the left side of his body, spanning from his lower back to his chest.
"I immediately came down from the lift I was on and went to urgent care. The care team did an electrocardiogram (EKG) and said I was fine. They even commented that I 'had the heart of a racehorse,'" said the 54-year-old.
Months later, on August 29, while working on-site on a medical building project, a woman approached Roy with the belief that he was having a stroke.
"She told me to put down the ladder I was carrying and advised me to sit on the floor. I spread myself out on the ground, leaning against a wall. I was sweating profusely, and my eyes were wide. They called an ambulance, and I was taken to The Valley Hospital," the South Amboy resident said.
Roy underwent magnetic resonance imaging (MRI) in the Emergency Department to identify the underlying cause of his stroke. While conducting this MRI, the nuclear medicine team identified a thoracic aortic aneurysm – a bulging of the aorta, the largest artery in our body, which carries blood from the heart to the rest of the body. In addition, his aortic valve was leaking. Roy was immediately taken into the operating room for emergency cardiac surgery.
"Many do not realize that they have an aortic aneurysm because the condition does not present with symptoms. Aortic aneurysms are typically identified as incidental when imaging for a separate condition is completed, similar to Roy's experience," said Alex Zapolanski, MD, a cardiac surgeon at The Valley Hospital. "If left untreated, an aortic aneurysm could rupture and be fatal."
"I remember the nurse coming in before my surgery and telling me it was a very complicated procedure," said Roy. "When you endure something like this, the staff that is there taking care of you becomes family. They become very precious and dear to you. Everyone at Valley was fantastic."
Under the expertise of Dr. Zapolanski, Roy had his ascending aorta replaced with a graft due to an acute aortic dissection, which is a tear of the inner layer of the aorta. He also had his aortic valve repaired during his extensive surgery.
After a week of recovery in the hospital, he was discharged with several follow-up appointments. Roy eventually returned to his home state of Oklahoma to recover for two and a half months. There, he found a thoracic surgeon to continue to follow up with.
Today, Roy is back to work and having his aortic aneurysm closely monitored by the care team at The Valley Heart and Vascular Institute's Integrated Aortic Program. The program is designed to provide lifelong, individualized care to patients living with aortic aneurysms. Patients enrolled in the program receive an individualized treatment plan that includes imaging, clinical assessment, surveillance, and counseling.
As part of the program, Roy regularly sees a cardiac surgeon and has a computed tomography (CT) scan once a year. Members of the Integrated Aortic Care team routinely call him to check in and monitor his well-being.
"So many people like me, including famous people, have died from the condition I have. Everyone with an aortic aneurysm diagnosis should enroll in a program like Valley's Integrated Aortic Program to regularly receive surveillance, and surgery if needed," he said. "I still have to pay attention to my aorta, but I've gone on to do amazing things in the last three and half years since my diagnosis and surgery."
For more information about the Integrated Aortic Program, please visit ValleyHealth.com/IntegratedAorticProgram. To schedule an appointment, please call 201-447-8398.