Valley's Hematologic Oncology Program treats all forms of blood cancer (hematologic malignancies) or blood disorders.
Kessoon's Story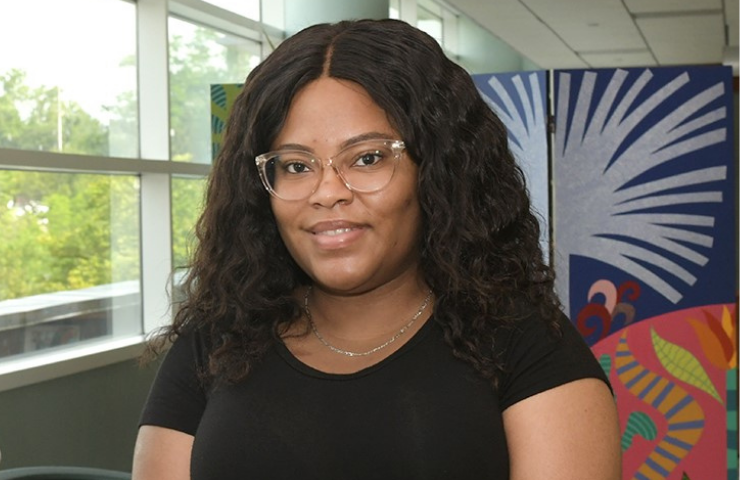 Kessoon is a Valley patient who was diagnosed with acute lymphoblastic leukemia and received her care from Valley-Mount Sinai Comprehensive Cancer Care. She was diagnosed in 2019 and had an outstanding experience with the entire team of doctors and staff who treated her.
A Team Approach to Blood Cancer Care
Our program has a long history of treating blood cancer using a team-based approach. Each patient's case is looked at from different perspectives: from pathologists, medical oncologists, radiation oncologists and hematologists.
And, through our partnership with the Mount Sinai Health System, we offer patients the consolidated opinion of a team of doctors — at two institutions — instead of only one physician. Our physicians regularly participate in case reviews at Mount Sinai to share expertise and the latest treatment options. 
Conditions Treated
Blood Disorders
Hodgkin's Lymphoma
Non-Hodgkin's Lymphoma
Leukemia, including acute myeloid leukemia (AML) and chronic lymphocytic leukemia (CLL)
Multiple Myeloma
Myelodysplastic Syndrome (MDS)
Why Choose Valley for Hematologic Cancer Services?
Mount Sinai partnership: Valley has partnered with the Mount Sinai Health System to provide additional cancer services for our patients, including a greater array of clinical trials and access to CAR T-cell therapy for multiple myeloma. For stem cell transplants, Valley and Mount Sinai coordinate patients' care to provide a direct bridge to stem cell services at Mount Sinai. Nurse navigators from both Valley and Mount Sinai make the process seamless for patients.  
Immunotherapy: Valley offers immunotherapy for Hodgkin's lymphoma and has participated in clinical trials of immunotherapy for multiple myeloma. Immunotherapy can be a good option for patients with relapsed lymphoma.
Clinical trials: Valley has a long history of clinical trials and research with lymphoma, multiple myeloma and MDS. Our investigators are committed to advancing the field of blood cancer through research and innovation.
Patient access: At Valley's Hematologic Cancer program, you will always be able to talk to someone on our team. We take pride in making sure our team always gets back to patients to answer any questions that arise during treatment.
Multiple myeloma clinical trials network: Valley participates in Mount Sinai's MYTRO, a clinical research and trials network for multiple myeloma. Mount Sinai has one of the largest multiple myeloma programs in the U.S.