High-Quality Primary Care, Right Where You Are
Valley Senior Health Partners, a physician-led and professionally managed group practice, helps patients maintain and improve their health right in their senior living communities – without making a trip to the doctor's office. 
The Valley Approach to Senior Primary Care
Reliability, availability and expertise are at the heart of Valley Senior Health Partners.
Depending on our patients' needs, our providers see patients in their independent, assisted living or memory care community, where they can evaluate, diagnose and treat them right on site. Virtual visits are also available through Valley's telemedicine services. 
Our providers take the "health partner" part of our name seriously, and become a trusted healthcare resource for their patients. They take the time to know and understand their patients, so they can respond to their needs or concerns immediately.
- Dr. Ryan Murphy, Administrator, Valley Senior Health Partners
What's more, Valley's senior primary care services are as trusted as they are convenient. Backed by the reliable resources of Valley Health System, Valley Senior Health Partners gives patients access to Valley's full scope of healthcare facilities and services. 
Services Offered
On-site appointments and medical services, including routine screenings for depression, falls, wellness and more
Telemedicine appointments 
Timely, frequent primary care and follow-up
Full access to Valley Health System's full range of medical facilities and resources
Why Choose Valley Senior Health Partners? 
Clear, real-time communication: The Senior Health Partners team keeps in close contact with patients, loved ones, caregivers and administrators, sharing information and working together to solve issues. Standardized two-way communication helps to prevent delays in care, and the team uses electronic medical records and ordering across Valley Health System.
Peace of mind: With telemedicine capabilities and medical care delivered on-site, patients never need to worry about finding transportation to a doctor's appointment. And on-call coverage means a Senior Health Partners provider is always available. 
Meet Your Valley Senior Health Partners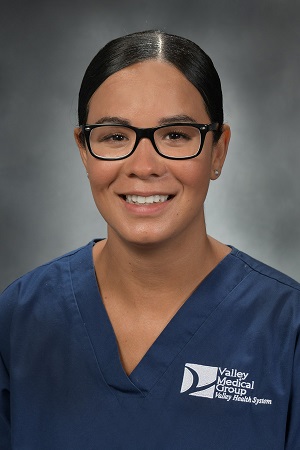 Maria Sarabaez, LPN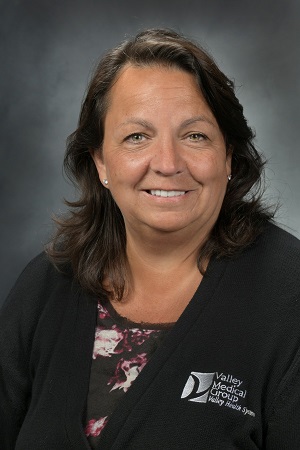 LuAnn DeBlasio, Practice Supervisor