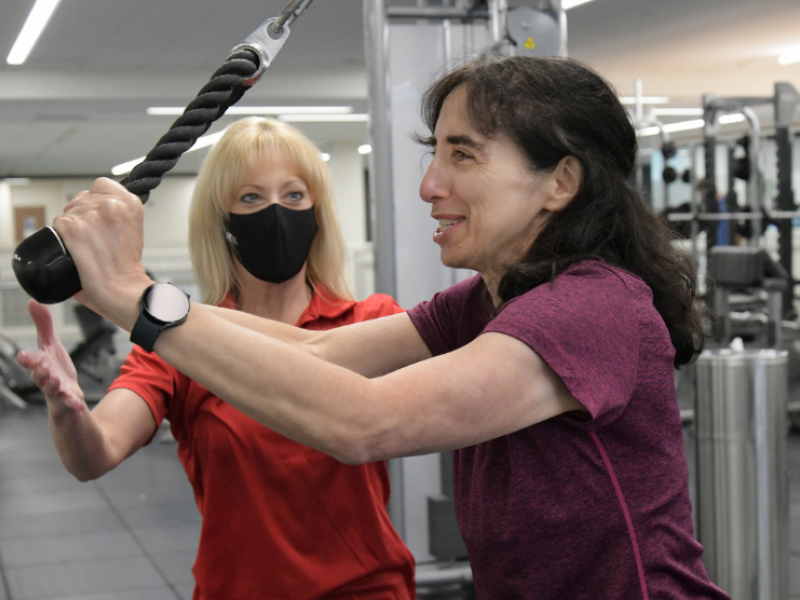 Joanne Nicholson joined Valley Health LifeStyles looking for a gym in which she could feel safe and comfortable. About a year after joining LifeStyles, Joanne participated in the LifeStyles Weight-Loss and Wellness Challenge and learned the importance of a healthy diet in addition to exercise as a way to help her reach her fitness goals. Joanne regularly began attending group fitness classes and personal training sessions with personal trainer, Sharon Kaminski.
Today, Joanne has lost 65 pounds and is still an active member of Valley Health LifeStyles. "From the moment I started using my membership, I felt at ease and able to explore new fitness options. My physical conditioning, endurance, strength, balance, and overall health has improved. I am more relaxed and confident in my abilities and am more willing to try something new," commented Joanne.
To learn more about the services offered through Valley Health LifeStyles, please visit ValleyHealthLifestyles.com.