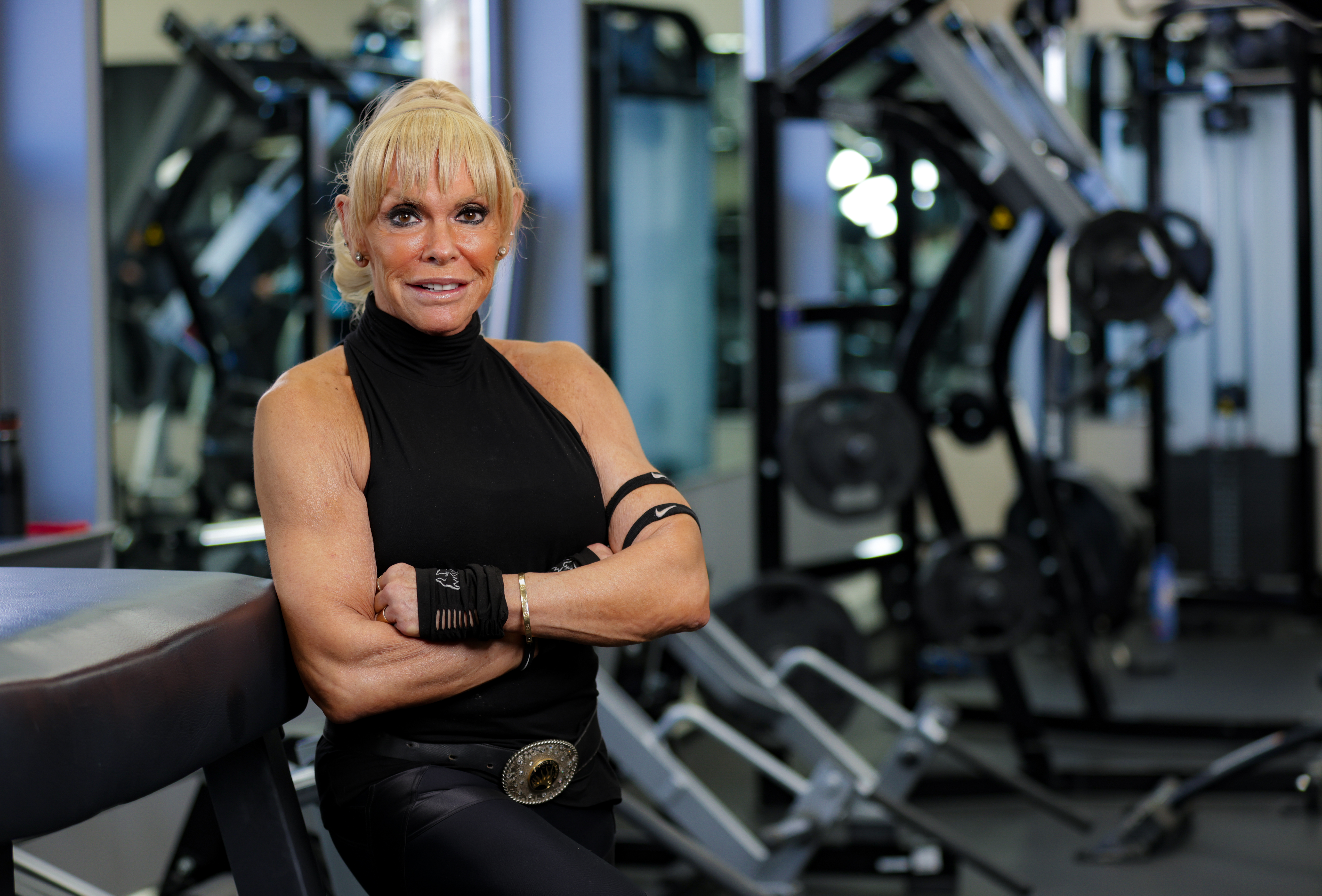 Lada St. Edmund has lived an extraordinary, active life. From appearing on Broadway at age 13, to being a dancer on the NBC television series "Hullabaloo" in high school, to becoming the highest-paid stunt woman in Hollywood history, and to now being a personal trainer at 76 years old, Lada has always been on the go.
But in November 2019, her active lifestyle was put on pause when she woke up unable to speak and was taken to The Valley Hospital.
"The night before, I felt completely fine. I live alone, so when I woke up the next morning, I didn't realize I couldn't speak until I got to work," said the Midland Park resident. "I couldn't speak to my client, so she put me in the car and drove me straight to Valley."
When Lada arrived at The Valley Hospital Emergency Department, doctors ran tests and found that Lada had undiagnosed atrial fibrillation (AFib), which is an irregular, and often rapid, heart rhythm that can lead to blood clots. AFib can also increase the risk of stroke, which was true for Lada.
Lada had a cardioembolic stroke, a stroke resulting from a cardiovascular disorder, in this case, a blood clot caused by AFib. She received Lovenox injections to break up the clot.
"I went to the doctor once a year for regular checkups, and they never found anything wrong with my heart," Lada said. "Being on the bed at the hospital and looking up at the doctors was the most terrifying thing I've done, and I have driven off cliffs. I never would have imagined I would have a stroke. I have never had any health problems aside from a broken bone here and there."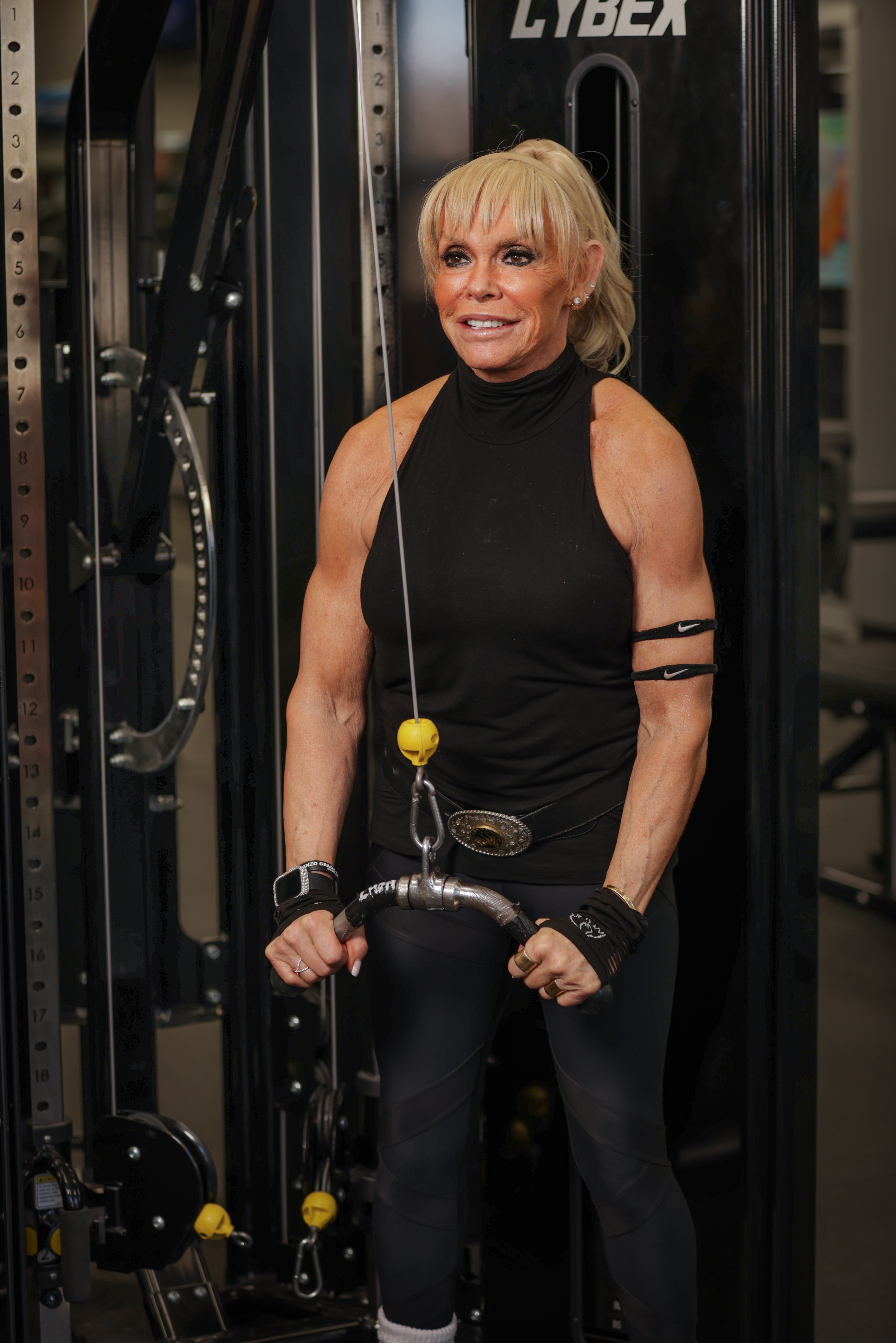 In May 2020, Lada underwent an ablation procedure to treat her AFib. After the procedure, her electrophysiologist Dan Musat, MD, recommended a new device that could keep her off blood thinners and prevent future strokes.
"Lada was a great candidate for the Watchman FLX™ device, a tiny umbrella-shaped mesh tool that is implanted in the heart to close off the left atrial appendage, which is the site where harmful blood clots most commonly form," said Dr. Musat. "The Watchman prevents these clots from entering the bloodstream, traveling to the brain, and causing a stroke, without the bleeding risks that are associated with anticoagulant medications (blood thinners)."
On September 4, 2020, Lada became the first patient at Valley to receive the Watchman FLX device and was also one of the first patients to be enrolled in the Option clinical trial, which is used to determine whether left atrial appendage closure using the Watchman FLX device is a reasonable alternative to blood thinners in patients with AFib who have undergone a cardiac ablation procedure.
Implanting the Watchman device involved a one-time, minimally invasive procedure. Lada was able to return home less than 24 hours afterward.
Today, Lada is back to her active lifestyle, training almost every day and traveling to Queens to do work with her foundation, Minor Miracles. She also now regularly visits a cardiologist once a year.
"I learned later that if my blood clot was a millimeter larger, I could have been paralyzed. This device means I never have to worry about a blot clot traveling to my brain and causing a stroke again," Lada said. "I am forever thankful to Dr. Musat. He suggested I try this, and I trusted him. He and the team at Valley took great care of me as if I were a part of his family.
To learn more about Watchman, please visit ValleyHealth.com/Watchman.