Valley Health System, in partnership with Mount Sinai Kravis Children's Hospital, is pleased to welcome an esteemed faculty of pediatric surgeons to Valley's roster of pediatric specialists.
These doctors include Frederick Alexander, MD, Peter Midulla, MD, Linda Li, MD, Brian Coakley, MD, and John Tackett, MD.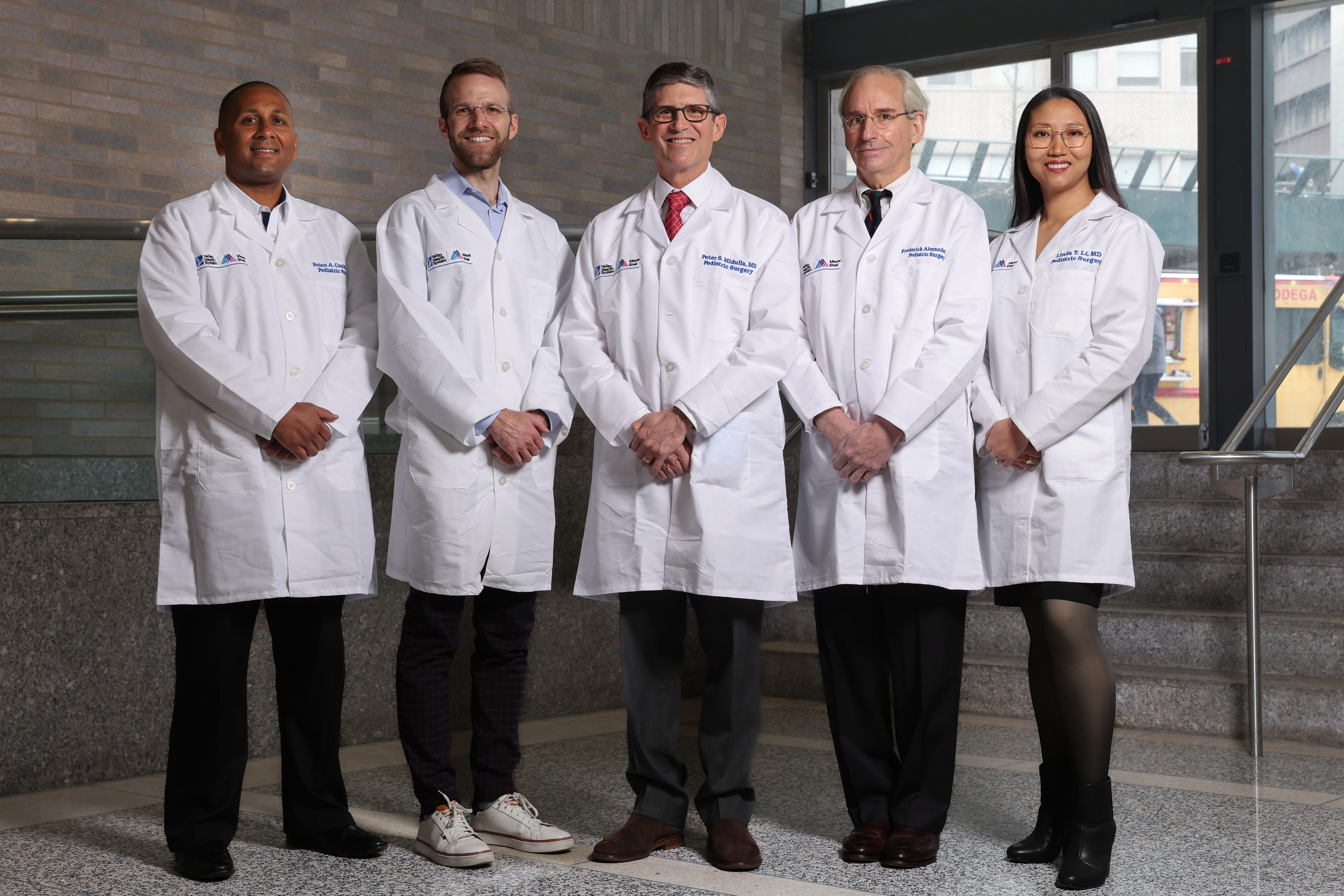 Meet our doctors by viewing the video below:
The team sees patients at 140 East Ridgewood Avenue, in Paramus, and performs surgical interventions at The Valley Hospital.
Surgical care is provided in endocrinology, gastroenterology, pulmonology and weight management.
To schedule a consultation with one of our pediatric surgeons, call 1-800-VALLEY 1 (1-800-825-5391).