September 13, 2021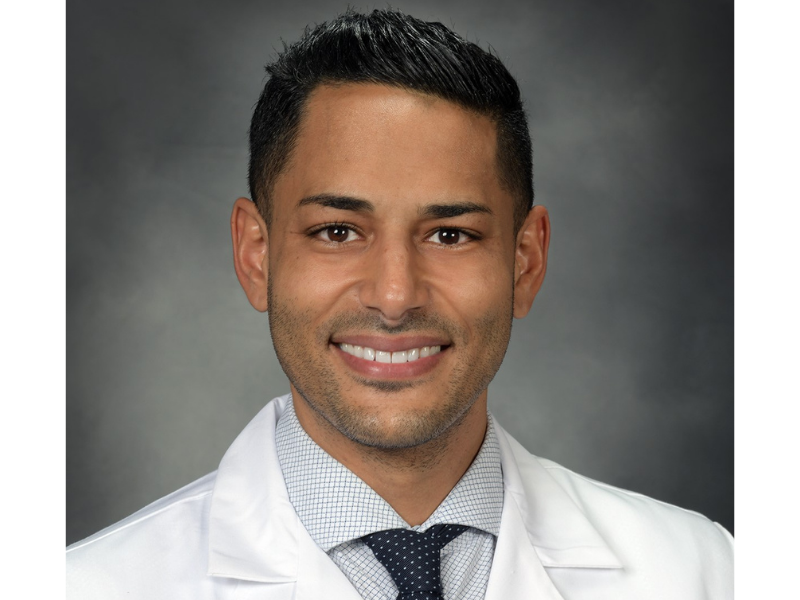 Valley Health System is pleased to welcome Habib Jabagi, MD, as a new cardiac surgeon in the Department of Cardiothoracic Surgery at The Valley Heart and Vascular Institute. 
Dr. Jabagi has a passion for providing leading-edge, patient-centered care. He recently completed an Advanced Open and Endovascular Aortic fellowship at the University of Michigan's renowned Frankel Cardiovascular Center. There he added to his already considerable experience in the area of aortic and aortic valve procedures, including open and endovascular techniques, transcatheter aortic valve replacement (TAVR), and thoracic endovascular aortic stents (TEVAR). 
"I am delighted to be able to join the cardiothoracic surgery team at The Valley Hospital," Dr. Jabagi said. "As a new member of the Department of Cardiothoracic Surgery and the Integrated Aortic Program, I look forward to working with this extremely talented group of clinicians who share my passion for providing exceptional care to patients with cardiac and aortic diseases."
Dr. Jabagi joins a program known for its depth of experience and high-quality care, one that is backed by its alliance with the world-famous Cleveland Clinic Heart, Vascular & Thoracic Institute, whose heart program is nationally ranked. 
"I had the pleasure of working with Dr. Jabagi in Ottawa, and I have seen his technical skills, dedication to patient care, and strong abilities as a surgeon and researcher," said Juan Grau, MD, Director of Cardiothoracic Surgery. "He will be a fantastic addition to The Valley Heart and Vascular Institute, and I am excited for him to join our team."
In addition to his clinical work, Dr. Jabagi has a strong background in research. He has authored numerous peer-reviewed publications and textbook chapters on cardiac surgery. His research experience includes developing and leading a multi-center randomized controlled trial on hypothermic temperatures during aortic surgery. He is also a committed teacher and hopes to use his skills and experience to help train the next generation of cardiac surgeons.
Dr. Jabagi has benefited from an international education at renowned institutions from all over the world. He received his bachelor's in physiology from McGill University, Canada, where he was proud to be named an academic all Canadian swimmer. He received his Master of Biomedical Technology from the University of Calgary, Canada. He then obtained his medical degree from the University of Queensland in Brisbane, Australia. Additionally, during his medical degree he was awarded a Yuen Family Excellence in Medical Leadership Scholarship for a business certificate in medical executive leadership. He then headed back across the ocean to complete his residency at the University of Ottawa Heart Institute in Canada. Dr. Jabagi is Board Certified in Cardiac Surgery by the Royal College of Physicians and Surgeons of Canada. 
The Valley Heart and Vascular Institute includes a dedicated team of clinical staff, including cardiologists, cardiovascular surgeons, interventionalists, imaging specialists, electrophysiologists, vascular surgeons, anesthesiologists, and advanced practice nurses; innovative technology; and robust clinical trials. Valley's team approach to care means that the heart specialists collaborate to determine the best approach for each patient's individual needs.
For more information about the Valley Heart and Vascular Institute, please visit ValleyHealth.com/Heart. To make an appointment with a Valley cardiovascular specialist, please call 1-800-VALLEY 1 (1-800-825-5391).