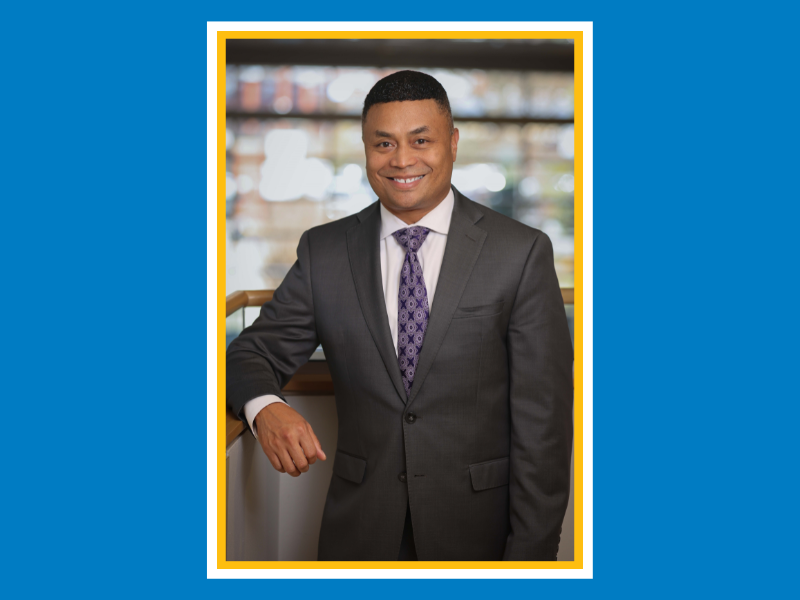 As we prepare to move to The Valley Hospital in Paramus on April 14, 2024, I want to share my excitement for this once-in-a-lifetime project. Building our hospital has been years in the making, and seeing it come to life has been remarkable. Today, I am excited to share just a few of the things I am most excited about in our new space.
Patient Room Design
First and foremost, every patient room in the new hospital is a single room, offering patients a private healing environment and staff more opportunity to form personal connections with each of their patients.  
In addition, each patient room in our new hospital will have a designated space for families, friends, and guests which includes a couch and a table. At Valley, we provide patient- and family-centered care, so creating a space where our families and guests can reside was of utmost importance to us. The designated space will allow loved ones better opportunities to collaborate with our clinical teams to ensure great outcomes for our patients.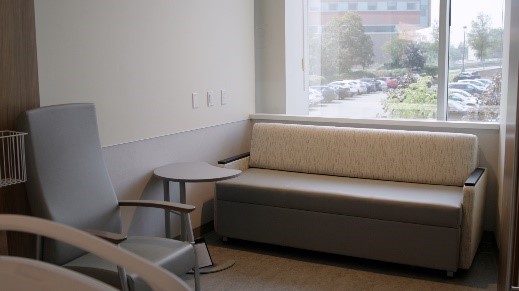 Nurses Station Design
Our new nurses' stations are beautifully designed and will provide a welcoming space for staff to collaborate and families to inquire. Each nursing unit will have two nurses' stations, which serve as central hubs for the units and will be equipped with a Teams Room to allow for staff meetings in a central location.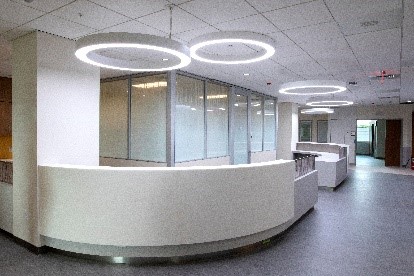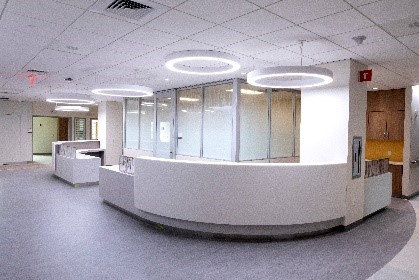 Digital Footwall
In the new hospital, traditional whiteboards will be replaced with an incredible footwall monitor! The footwall provides patients with an unprecedented amount of information and interactive content. Patients will be able to access details about their care team and their contact information, as well as view educational materials, relaxation content, entertainment, and even the ability to order their meals.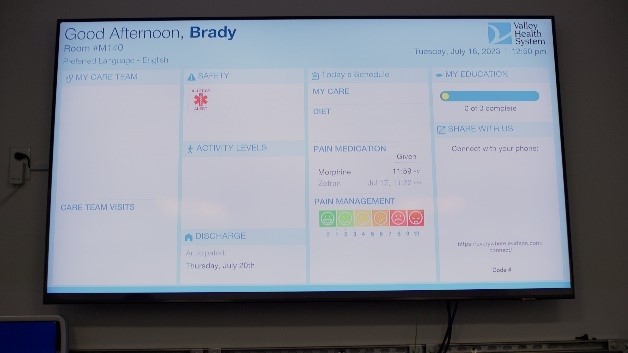 Clinical Workstations
Each patient room will also have uniquely designed clinical workstations. These workstations feature wall-mounted computers with swivel keyboards, allowing clinicians to engage directly with patients and the ability to maintain eye contact with the patient. Clinicians will also be able to share diagnostic images and test results from the workstation with the patient via the footwall monitor. This integration of technology enhances the quality of care and strengthens our commitment to patient-centered excellence.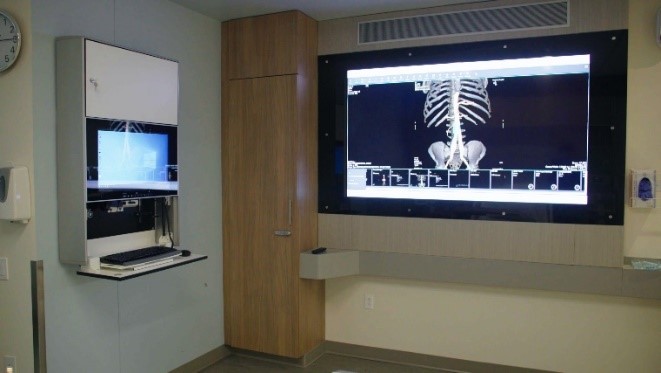 ---
I cannot wait until we welcome our first patients on April 14 and continue to provide high-quality care in our new hospital.
For more information about The Valley Hospital in Paramus, please visit ValleyHealth.com/NewHospital.