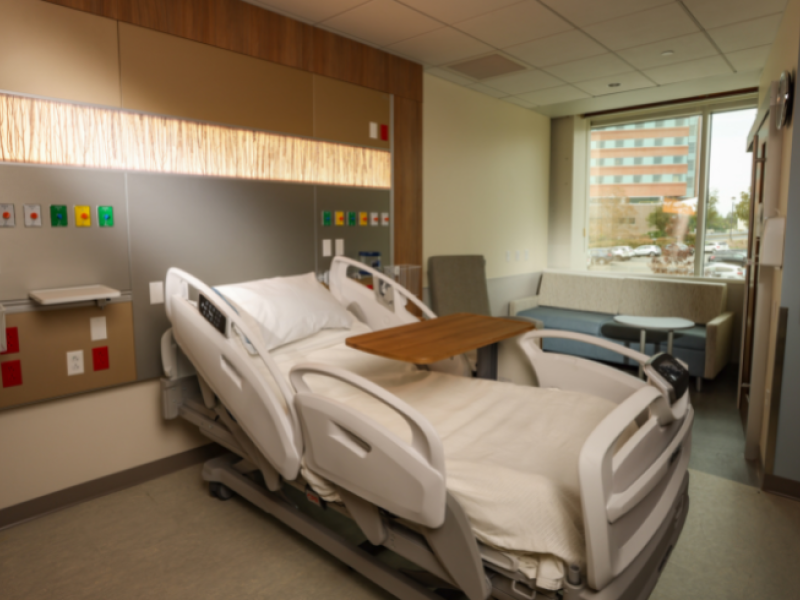 At The Valley Hospital in Paramus, all the patient rooms are being designed to provide patients with an inviting and relaxing environment for healing. The single-patient design of the rooms will offer patient privacy and provide ample space for patients and their loved ones to spend time together.
Room Amenities
Each room will be equipped with a private bathroom and a family area so loved ones can comfortably spend time with patients to promote healing.
Patient rooms will have a "nurse server" that can house supplies, including medication for patients. It can be stocked from the hallway outside, giving patients more privacy and fewer interruptions.
A 75-inch digital footwall, which will serve as a key communication tool between the patient, their care team, and their family, has been included in the design of each room. The digital footwall will display care team information, clinical information, and patient schedules; feature entertainment options; provide patient education; and offer the capability for telemedicine video meetings with family and clinicians. Patients will also be in control of their room environment, allowing them to adjust temperature, lighting, and window shades.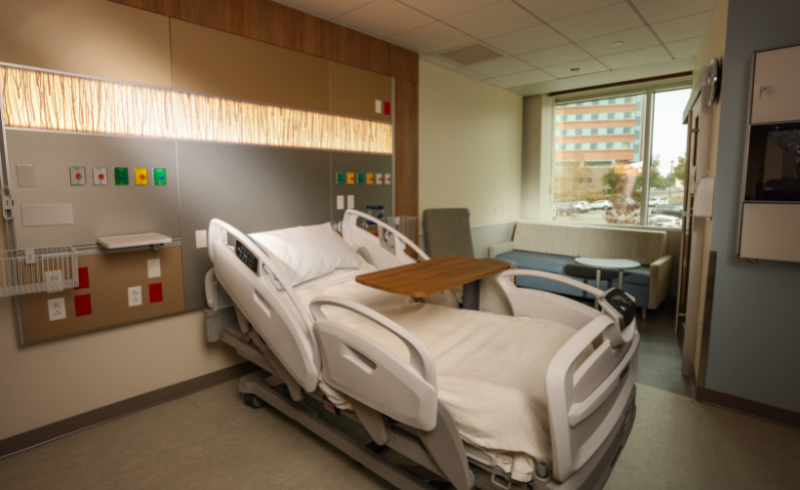 Flexible and Adaptable Design
Pulling from the lessons learned from the COVID-19 pandemic, every room has been designed with the ability to be quickly converted into a critical care room, if needed. Our patient rooms will feature double the amount of oxygen outlets, medical air, and medical vacuum outlets, as well as normal and emergency power electrical outlets. This functionality will allow our staff to quickly adapt should a medical outbreak occur.
To learn more about The Valley Hospital in Paramus, please visit ValleyHealth.com/NewHospital. You can also follow our construction journey on YouTube.