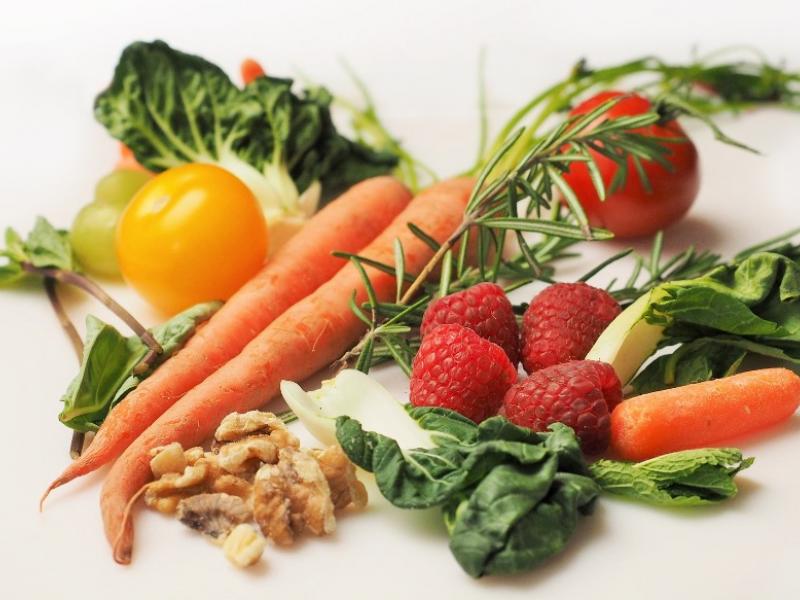 Have you heard of the Mediterranean (Med) Diet? How about the DASH (Dietary Approaches to Stop Hypertension) Diet? Perused the cookbook section of the local library or bookstore recently?  A new dietary pattern to emerge in recent years is the MIND diet. It is a hybrid of the Med and DASH diets and already there are many cookbooks available. It combines the best of both diets.
The Med diet focuses on improving heart health.
The DASH diet (Dietary Approaches to Stop Hypertension) aims to lower blood pressure using a dietary pattern.
The MIND diet uses food to keep the brain sharp and prevent dementia and the loss of brain function as we age.  It was developed by Dr. Martha Clare Morris and is based on research conducted at Rush University Medical Center in Chicago. Funded by the National Institute on Aging, more than 900 participants from retirement communities in the Chicago area were followed for five years. Those persons who had the greatest adherence to the MIND diet had less cognitive decline (memory and thinking skills). These are early results and the research is ongoing.
MIND Diet
Include:
Green leafy vegetables – at least once per day:  arugula, collard greens, kale, mustard greens, romaine lettuce, spinach, Swiss chard, turnip greens.
Other vegetables – at least once per day (examples: bok choy, Brussels sprouts, cabbage, carrots, cauliflower, green beans).
Nuts – daily: almonds, Brazil nuts, cashews, macadamia nuts, peanuts, pecans, pistachio nuts, walnuts.
Berries – at least two times per week: acai, blackberries, blueberries, cranberries, raspberries, strawberries (extra benefits – blueberries and strawberries – MIND diet research found strawberries to be especially beneficial).
Beans and legumes – every other day:  black beans, chickpeas, kidney beans, lentils, lima beans, pinto beans, soybeans, tofu.
Whole grains – three servings per day:  buckwheat, brown and wild rice, bulgur, cornmeal, farro, millet, oats, popcorn, quinoa, rye, spelt, teff, bread (look for "whole grains" as first ingredient).
Fish – at least once per week:  herring, lake trout, oysters, Pacific chub mackerel, pollock, salmon, sardines, scallops, shrimp, squid, tuna (fresh ahi tuna and canned light tuna).
Poultry – two or more servings per week.
Olive Oil – as main cooking oil.
Limit:
Red meats – less than four times per week.
Butter and stick margarine – less than two teaspoons per day.
Cheese – less than one serving per week.
Pastries and sweets – less than five times per week.
Fried or fast foods – less than one serving per week.
With the delicious berries and flavorful vegetables available, summer is the perfect time to try out this eating plan!
If you are interested in meeting with a registered dietitian to learn more about a wide range of personalized nutritional services, including menu planning, refrigerator makeovers, supermarket shopping, advice about what to order in restaurants, personal chef referrals, lunch box ideas, collaborative cooking instruction and recipes, please contact Joe Juliano, RDN, Nutrition and Wellness Manager, The Valley Hospital, at 201-447-8093 or email at [email protected]
References:
Morris, M.C., Diet for the Mind.  Little, Brown and Company, New York, 2017.
Rosenbloom, C., & Murray, B.  Food & Fitness after 50:  Eat Well, Move Well, Be Well.  Eat Right Press, Chicago, 2018.
Thalheimer, J.C.  "Food for thought:  The MIND diet - fighting dementia with food." Today's Dietitian, September 2015, (17) 9, p. 28.