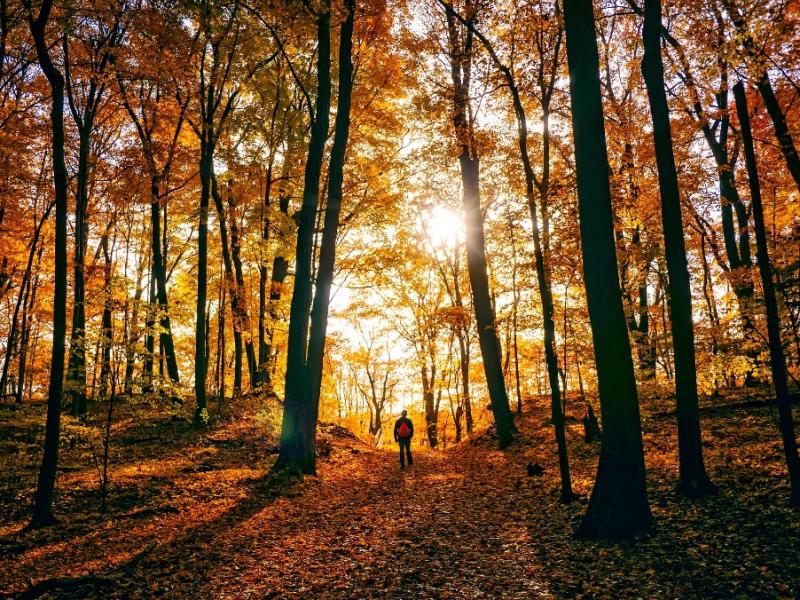 It is time to say so long to summer and hello to fall! Autumn has arrived and what a wonderful time of year it is! It's a time to admire the fall foliage, go pumpkin picking, and, of course, enjoy all things pumpkin spiced.
I love fall, especially fall mornings, but when that clean, crisp air comes along, so does a faint reminder that colder temperatures are just around the corner. Here at Valley, our nutrition team wants you to be the healthiest you can be when the temperatures drop. And so, here are five festive nutrition tips to help you get there!
Choose seasonal vegetables - Vibrant in color and full of nutrients, fall vegetables are a great addition to your weeknight routine.  Need some ideas?  Try cooking up some spaghetti squash with turkey meatballs.  In the mood for butternut squash?  Try adding it to a stir-fry.  Remember, in whichever meal you prepare, adding more colors means adding more vitamins, which can optimize your health.
Dust off your Crock-Pot - Want to serve up a warm, healthy meal with little fuss? The Crock-Pot can be your go-to kitchen appliance when you want to serve up a delicious one-pot meal. Need some slow cooker ideas? How about a hearty chili with beans and veggies? You could also try making your own butternut squash, chicken noodle, or lentil soup.  Remember, when creating your dish be sure to add colorful (and seasonal) non-starchy vegetables like bell peppers or carrots for a low-calorie, high-fiber addition.
Opt for savory snacks over sweet treats - When cooler temperatures arrive, we may be more inclined to reach for sweet treats that bring us comfort. To help curb those cravings, try to retrain your brain by opting for more savory options that are naturally sweet. Some examples include a baked apple topped with cinnamon or a hot tea with slices of ginger.  It can take several attempts rewire your brain, but don't give up!  Even the smallest change can improve your health. The current recommendation for added sugar intake is less than 25 grams per day for women (6 teaspoons) and less than 37.5 grams per day for men (9 teaspoons).  So be sure to check the nutrition facts label on your go-to after dinner treat to see how much added sugar is inside.
Keep a water bottle on hand - To help your body thrive during cold and flu season, remember to stay hydrated. If you are tired of plain water, then add lemon, lime, orange, apple, or pear slices to your water bottle. If you are craving something more aromatic, try adding mint and cucumber for a change.
Take your exercise routine indoors - If it's too cold outside for a workout, try taking your routine inside. If you are at home, turn on an online aerobics class and workout from the comfort of your own living room. Current physical activity recommendations include 150 minutes of moderately-intense activity weekly. This recommendation can translate into 30 minutes of activity 5 days a week. If you can't fit in a 30-minute workout, that time can be divided into 10-minute increments spread throughout the day.  Looking for more information about physical activity recommendations? Click here.
If you would like to meet one-on-one with a member of our team to get more education on nutrition and healthy behavior changes, call to book an appointment at 201-634-5371.