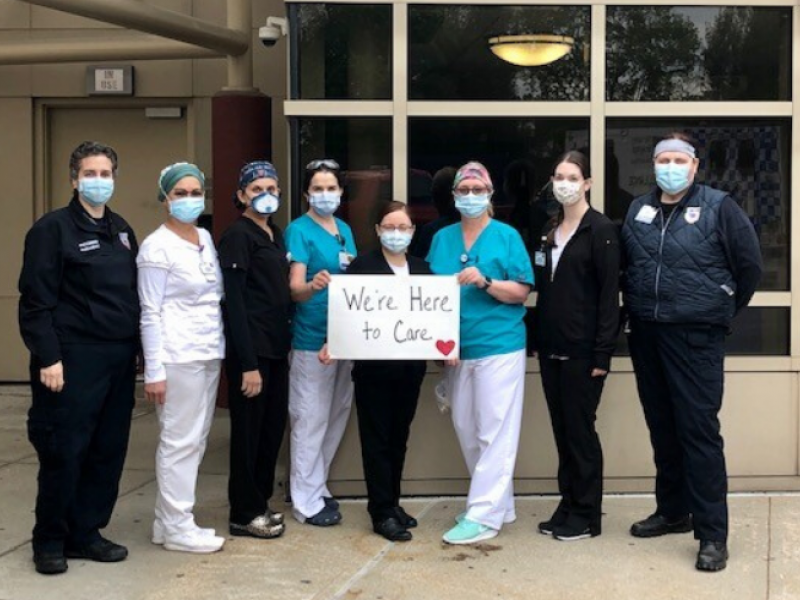 Needing care for a serious illness or injury can be scary at any time, let alone during a public health crisis like COVID-19.
But it's important to remember other health emergencies can – and do – still occur during these times. And hospital Emergency Departments (EDs) are always prepared to care for patients with serious conditions like heart attack, stroke, trauma and more.
To the ED … ASAP!
When is it an emergency? Check out our list of symptoms and conditions that require a trip to the Emergency Department.
View the Full Graphic
Don't Put Off Your Care
At first, it might seem like a good idea to avoid the ED and either stay home or seek treatment at an urgent care facility. But in a real emergency where every minute counts, that decision could have serious consequences for your health.
A delay in treatment could make your condition worse, and you may end up needing more critical care than if you had gone to the ED immediately.
If your first instinct is to seek emergency care, don't wait – it could save your life.
Your Safety is Our Priority
Like many other hospitals, The Valley Hospital is still caring for patients who have COVID-19. But we also have a care environment that is open, safe and well equipped to treat patients with non-COVID conditions.
Our healthcare teams are taking every precaution necessary to ensure everyone's safety, including isolating patients with COVID-19 symptoms and providing staff and patients with appropriate protective equipment.
When you need us, you can trust that we'll be ready to care for you.