What is a Left Ventricular Assist Device?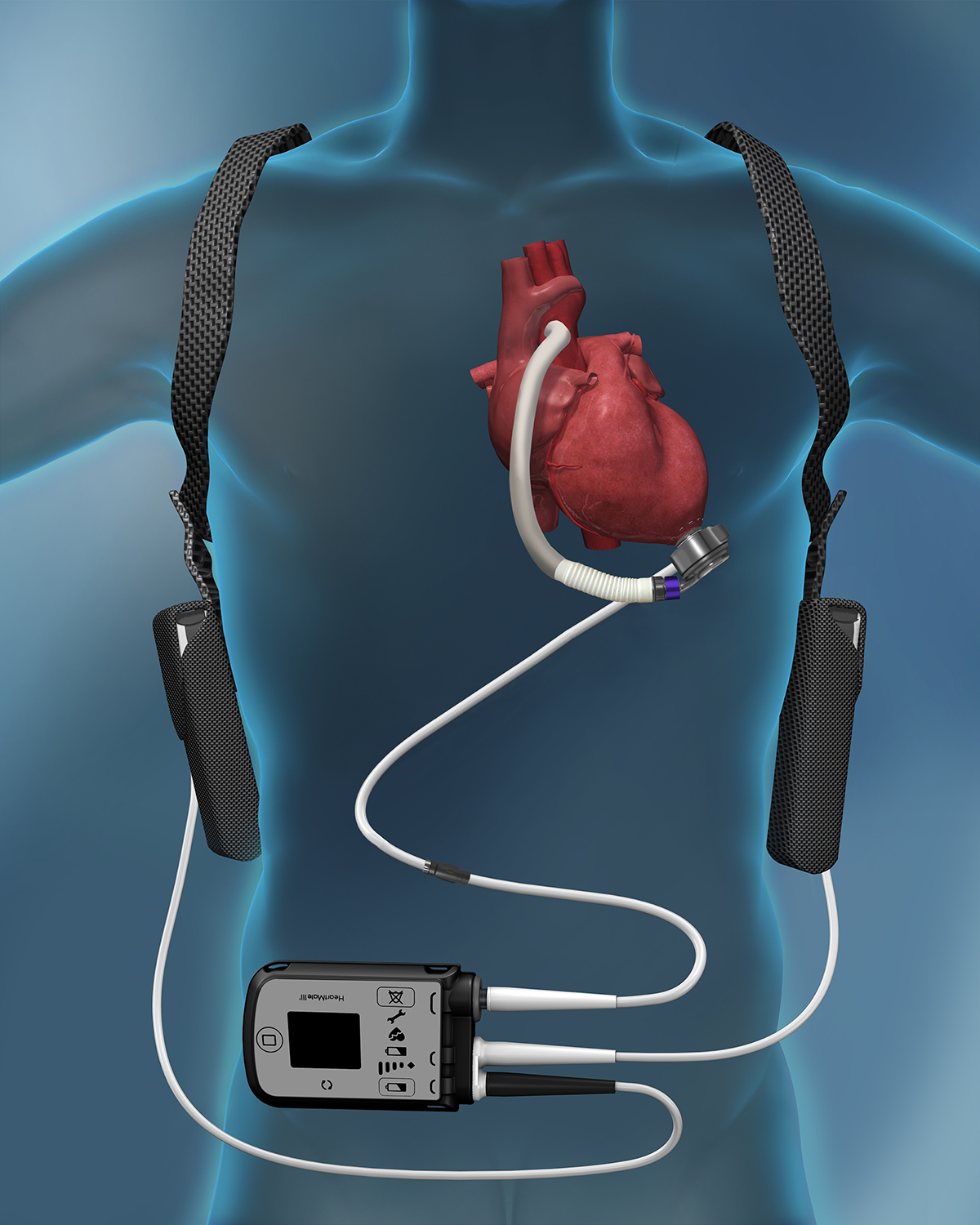 A ventricular assist device (commonly referred to as an LVAD, or left ventricular assist device) is a mechanical heart pump. A VAD pumps for your heart when your heart is not able to pump enough blood for the body by itself.
LVAD is a long-term option that involves surgically implanting a pump to assist the left ventricle to pump blood out of the heart and to the rest of the body. The two available long-term devices that are currently available in the US are Heartmate 3 by Abbott and Heartware by Medtronic.
Who is Treated with Left Ventricular Assist Device?
An LVAD is a common treatment option for patients with congestive heart failure. It is also an option for patients with advanced heart failure with depressed left ventricular function in the absence of right-sided heart failure
There are two pathways a patient with a long-term Left Ventricular Assist Device will take, some will go on to a heart transplant, and others will live with the device for the rest of their life. 
Valley's Approach to Left Ventricular Assist Device
Here at Valley, we offer the Shared Care approach with the surrounding community Ventricular Assist Device Programs.
While Valley does not implant LVADs in our patients, our Heart Failure Specialists can offer further education on this option and refer you to the most appropriate VAD implanting hospital that meets your needs. This means we can see the patient along with the VAD center and collaborate in their care.
With the Shared Care approach, the team at Valley follows patients after implant in our outpatient Heart Failure Program