Director
Medical Director, Endocrine Surgery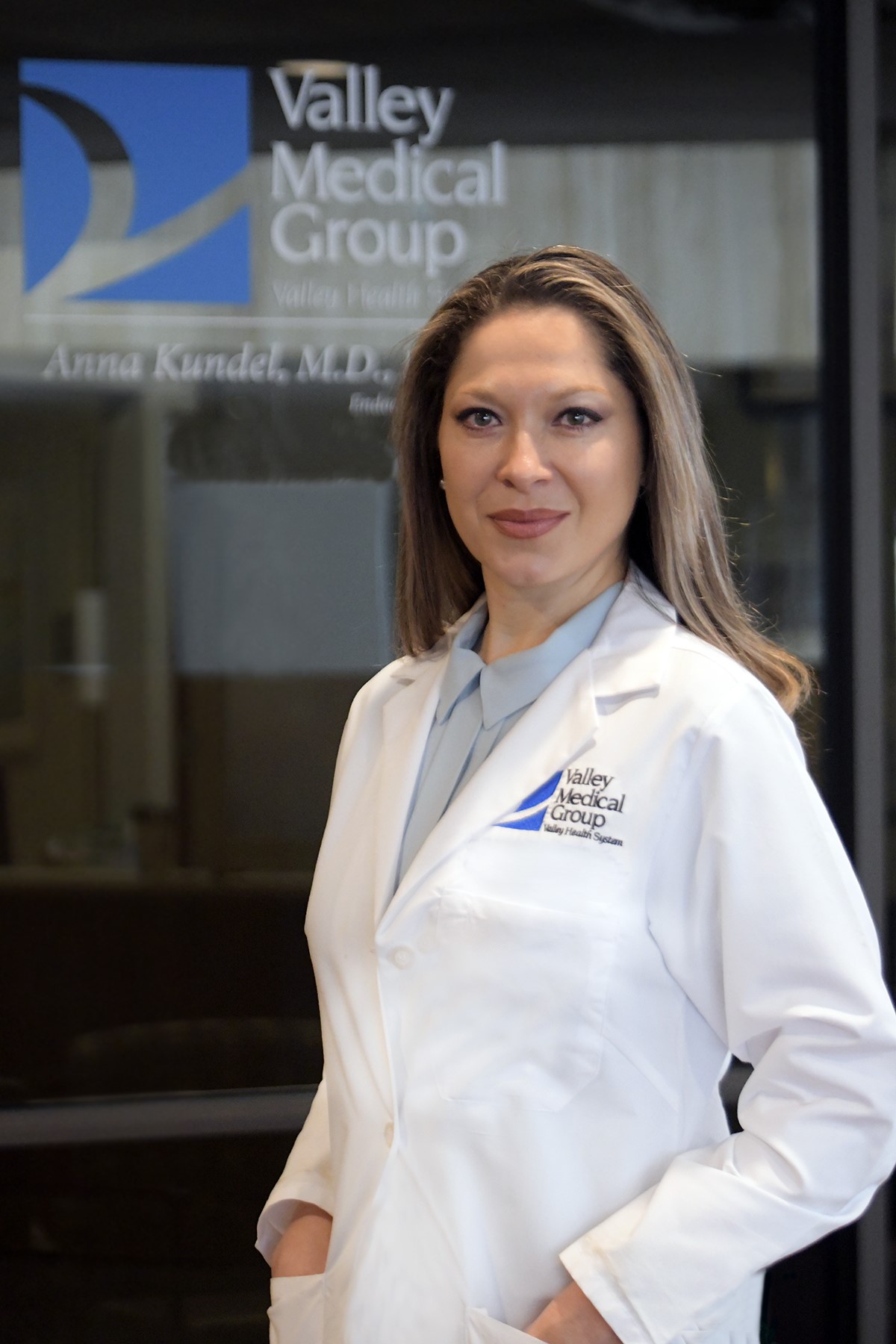 Dr. Kundel is Valley's Medical Director of Endocrine Surgery. She specializes in the surgical intervention for endocrine-related benign and malignant diseases, particularly those affecting the thyroid, parathyroid and adrenal glands. Dr. Kundel is board certified by the American Board of Surgery.
A Magna Cum Laude alumna of Brandeis University in Waltham, Massachusetts, Dr. Kundel completed her medical education at Tufts University School of Medicine; a surgical residency at New York Hospital Medical Center of Queens/Cornell University Medical College Program; and a research fellowship in endocrine surgery at NewYork-Presbyterian Medical Center/Weill Cornell Medical College in Manhattan. She went on to complete a subspecialization fellowship in endocrine surgery at the Mayo Clinic in Rochester, Minnesota. Upon completion of her training in 2013, Dr. Kundel joined the medical staff at the New York University Langone Medical Center as an Assistant Professor of Surgery in the Department of Endocrine Surgery.
Endocrine Surgery Nurse Navigator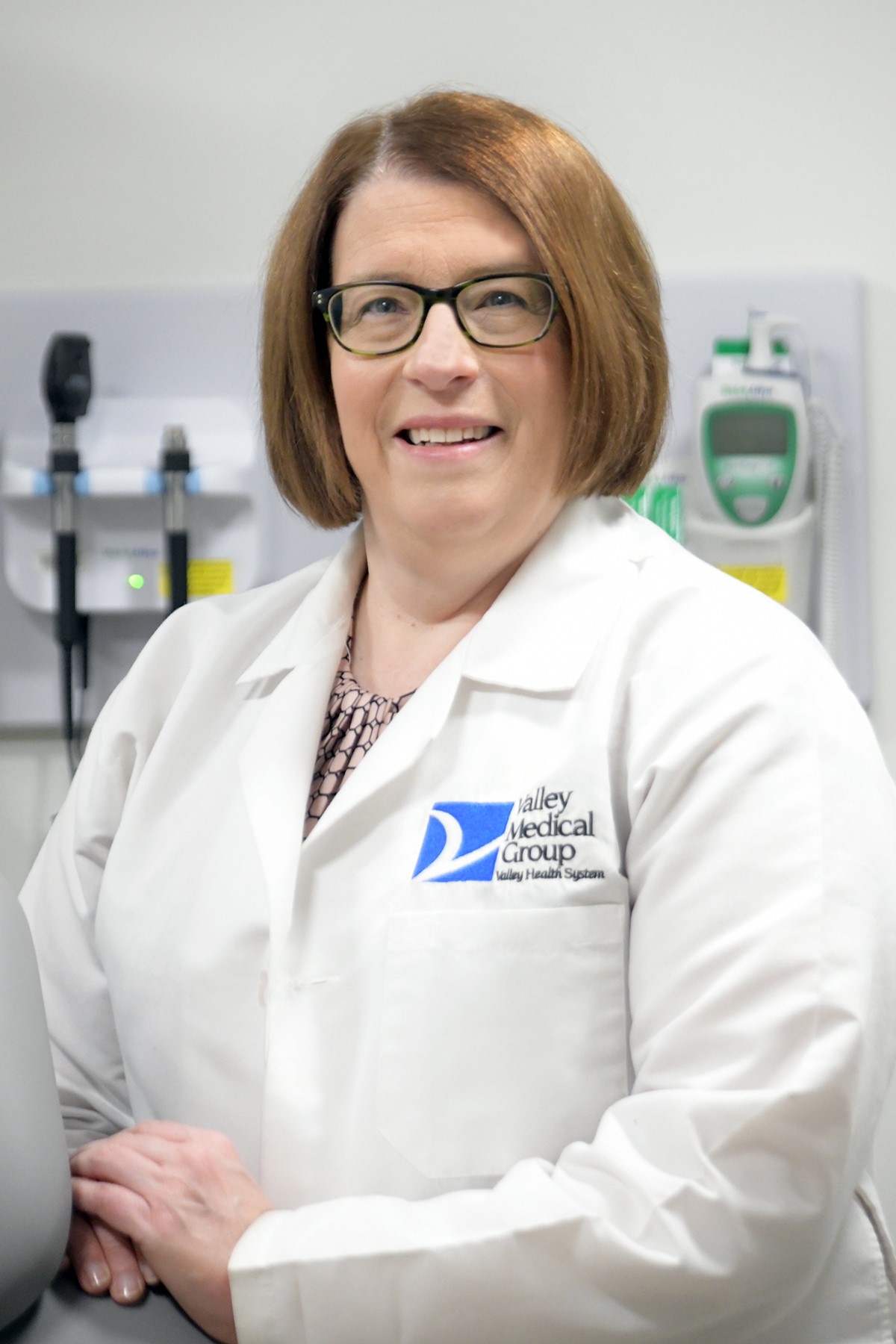 Kathy serves as the Center for Thyroid and Parathyroid Care's nurse navigator, who guides patients through their care journey and simplifies the process of coordinating their care. Kathy offers patient education, answers patients' questions, assists with appointment scheduling and more.
Contact Kathy for more information about her services and the Center.
Valley Medical Group Endocrinology Team
Medical Director, Endocrinology, Valley Medical Group
Dr. Kelman, who serves as Valley's Chief of Endocrinology, has had an interest in thyroid disease since his fellowship. At that time, he was involved in research on the meaning of atypical cytology patterns in thyroid biopsies and the risk of thyroid cancer as well as evaluating for the precursor of a protein used to monitor thyroid cancer recurrence. The data on the atypical cytology patterns was presented at the Endocrine Society Annual meeting in 1998. Since in practice, he has continued to focus on thyroid nodular disease with improvement in ultrasound techniques.
He has an Endocrine Certification in Neck Ultrasound (ECNU) that is endorsed by the American Association of Clinical Endocrinologists. This allows real time assessment of the gland and to plan accordingly to the guidelines published.
Dr. Kelman graduated from the University of Illinois and Rush Medical College. He completed his fellowship and internship residency at Mount Sinai Medical Center.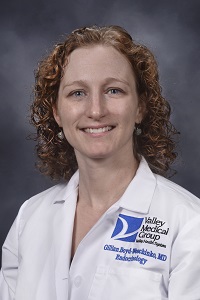 Dr. Gillian S. Boyd-Woschinko graduated from Cornell University and Thomas Jefferson Medical College. She completed her fellowship in endocrinology at Mount Sinai Medical Center. Dr. Boyd-Woschinko completed her residency at Weill Cornell Medical Center in internal medicine. She is board certified in internal medicine, and in endocrinology and metabolism.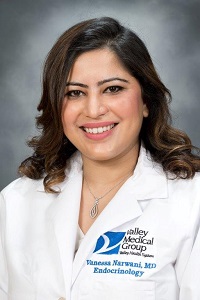 Dr. Narwani graduated from Robert Wood Johnson Medical School in internal medicine, and completed her internship and residency there as well. She completed her fellowship in endocrinology at Mount Sinai School of Medicine. Dr. Narwani is board certified in internal medicine.
Valley Medical Group Pediatric Endocrinology Team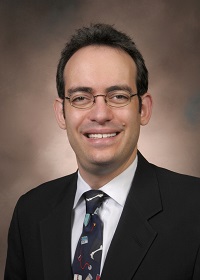 Dr. Pelavin serves as the Chief of Pediatric Endocrinology at Valley Medical Group. He graduated from Princeton University and the University of Pennsylvania School of Medicine. He completed his internship, residency and fellowship at New York Presbyterian Hospital/Cornell in pediatrics. Dr. Pelavin is board certified in pediatrics and pediatric endocrinology.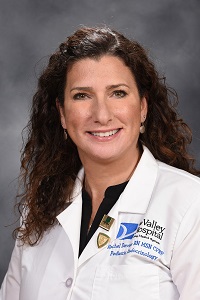 Rachel Devine is a pediatric nurse practitioner at VMG - Pediatric Endocrinology. She is board certified in pediatric nursing. Rachel received her bachelor of science in nursing degree from Fairleigh Dickinson University, and her master of science in nursing degree from Seton Hall University.