Valley's Human Subjects Protection Program ensures that all research at Valley is performed ethically and in compliance with strict regulatory standards. 
Informed Consent
Full disclosure to patients about a study's risks and benefits is a vital element of Valley's research program. Valley guarantees informed consent to all research participants. 
Informed consent is the process of learning the key facts about a research study before deciding whether or not to volunteer. These facts include details about the study; procedures a patient may receive; the benefits and risks that could result; and a patient's rights as a research volunteer. 
All patients who consider volunteering for a research study are given an informed consent form, which explains the study and its key facts so patients can decide whether or not they want to participate. Patients are encouraged to discuss the form with their healthcare team, family, friends or others they trust, and to ask Valley's research team about any questions or concerns. 
Institutional Subjects Review Board 
Valley's research program works with an external Institutional Review Board (IRB), a committee of medical and non-medical professionals who ensure that human research is ethical. The IRB serves to protect patients' rights and their welfare before and during the research study.  
This group provides a regulatory review of all research studies conducted at Valley that involve humans as subjects. The IRB doesn't decide whether a patient should join a research study; rather, it reviews whether it is reasonable to ask people to join. The group also reviews each study while it is going on to make sure volunteers are protected. 
The Gold Standard in Research Accreditation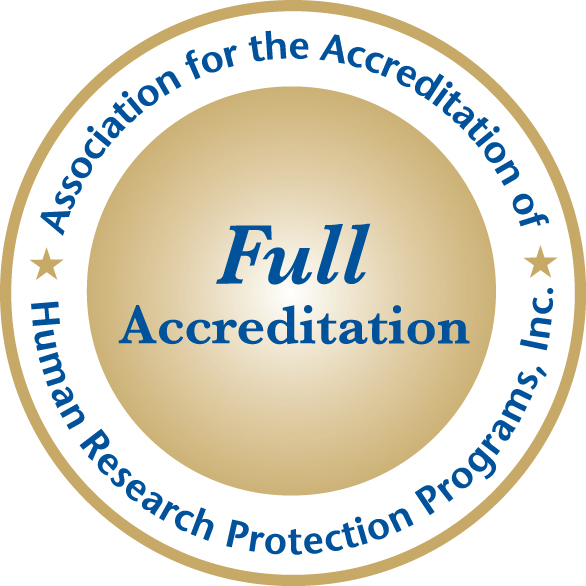 Valley has received reaccreditation from the Association for the Accreditation of Human Research Protection Programs (AAHRPP) – a distinction that puts Valley on par with the some of the world's most respected research organizations. AAHRPP accreditation is regarded as the gold standard for research programs.
In 2016, Valley was the first hospital in New Jersey to receive AAHRPP accreditation.
This accreditation certifies Valley's commitment to conducting ethical, high-quality research and following rigorous protocols for human subject protection.
Conflict of Interest in Research Policy
Please contact the Human Subjects Protection Program at 201-389-0194 for a copy of The Valley Hospital's Conflict of Interest in Research Policy.