The Physical Medicine and Rehabilitation Services team at Valley provides specialized care to meet each patient's individual needs. Learn more about the team below:

As a general physiatrist with a unique musculoskeletal background, Dr. Annunziato enjoys managing pain and disability non-operatively through the use of targeted exercise, ultrasound-guided injections, and Osteopathic Manipulative Therapy (OMT). Many patients seek out Dr. Annunziato specifically for OMT, particularly women with pregnancy-related pain, those suffering with chronic headaches, failed back surgery patients, and parents who have newborns with latch issues.
Dr. Annunziato approaches patient care by listening to the concerns of the patient first, and then working with them to figure out the next steps towards better health and function. No two patients receive the same treatment plan, as no two patients are exactly alike. He believes the best plan is the plan that a patient understands and agrees with, and his goal is to empower his patients' preferences and stay with them as they work towards better health and function.
Dr. Annunziato is board certified in physical medicine and rehabilitation (PM&R) and is the first physician to complete ACGME accredited programs in both PM&R and Osteopathic neuromusculoskeletal medicine in New Jersey.
---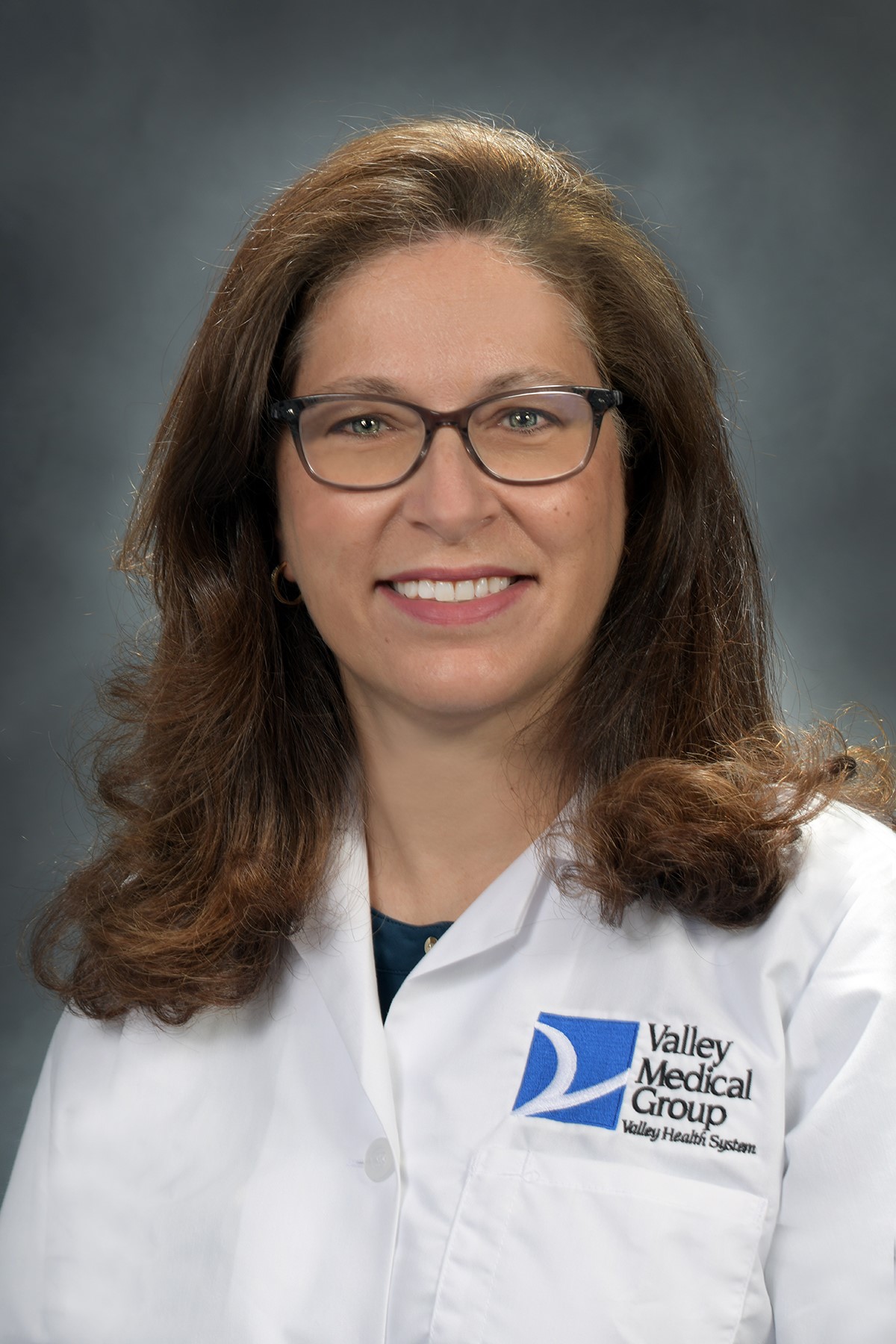 Clinical Director, Kireker Center for Child Development; Director, Center for Pediatric Spasticity
Dr. D'Alessandro has been practicing at Valley for 13 years in pediatric physical medicine and rehabilitation and specializes in working with children with special needs and developmental delays. As a physiatrist, she works with patients to help them regain function and improve their quality of life. Some specific conditions she works with include spasticity, cerebral palsy, developmental delays, muscular dystrophy, and more.
Some techniques and procedures that Dr. D'Alessandro performs are neurotoxin intervention for spastic muscles, specific brace and durable medical equipment prescriptions, physical therapy, occupational therapy, speech therapy, and feeding therapy.
In her role as Clinical Director of the Kireker Center for Child Development, Dr. D'Alessandro looks to continue what she feels is the most important aspect of her team: "connecting the human touch with leading-edge medicine in the care we provide."
Dr. D'Alessandro is also the only board-certified pediatric physiatrist in Bergen County, and her passion is to improve the quality of life of children with varying degrees of disability and delays.
---

Medical Director, Physical Medicine & Rehabilitation Services, Valley Medical Group and Valley Hospital
Dr. Murphy is board certified and specializes in physical medicine & rehabilitation.  He is one of the few physiatrists with subspecialty fellowship training in cancer rehabilitation. His clinical expertise is in the evaluation, identification and treatment of impairments in function, most often due to cancer, musculoskeletal or neurological disease.
As a physiatrist, his clinical goals are restoring or maximizing function and quality of life due to impairment. Dr. Murphy practices a holistic and multidisciplinary approach for comprehensive evaluation and management.  This conservative approach tends to avoid the long-term use of medications. He focuses on treating the root cause to provide effective and efficient treatment. Dr. Murphy uses non-operative treatments such as therapy, expectation counseling, durable medical equipment, prosthetics and orthotics.
As Medical Director, Dr. Murphy strives to ensure that all who are involved in patient care – including the patients themselves, family members, the Population Health team, therapists and providers – work together to provide the right care, at the right time, in the right place. This will help patients achieve the best possible outcomes from hospital to home. 
---

---

Stephen Goeller is a board-certified family nurse practitioner who has been active on the physical medicine and rehabilitation team since 2017.  Previously, he was a nurse in the Emergency Department and the Neurovascular Interventional Lab at The Valley Hospital.  One of Mr. Goeller's assets is his diverse 15-year registered nurse career, which brings a unique and holistic approach to patient/family care.
Mr. Goeller believes in using a team approach in both acute medical and rehabilitation care. By blending the best of the traditional medical approach (which adds years to life) with the functional model (which adds life to years), Mr. Goeller helps to enhance and restore functional ability and quality of life to those with complex chronic diseases, physical impairments or disabilities.