After suffering from recurring urinary tract infections for six months, Scott Ryerson visited The Valley Hospital Emergency Department (ED) the day after Christmas in December of 2021 after having problems using the bathroom. The ED staff conducted a computerized tomography (CT) scan to learn more about Scott's complications. Imaging from the scans showed that Scott had stage four colon cancer that had metastasized to his liver.
"I didn't have any other symptoms aside from urinary tract infections. I was immediately admitted and had many tests done to determine what treatment would be best," said the 62-year-old. "We decided to shrink as much as we could of my cancer with chemotherapy."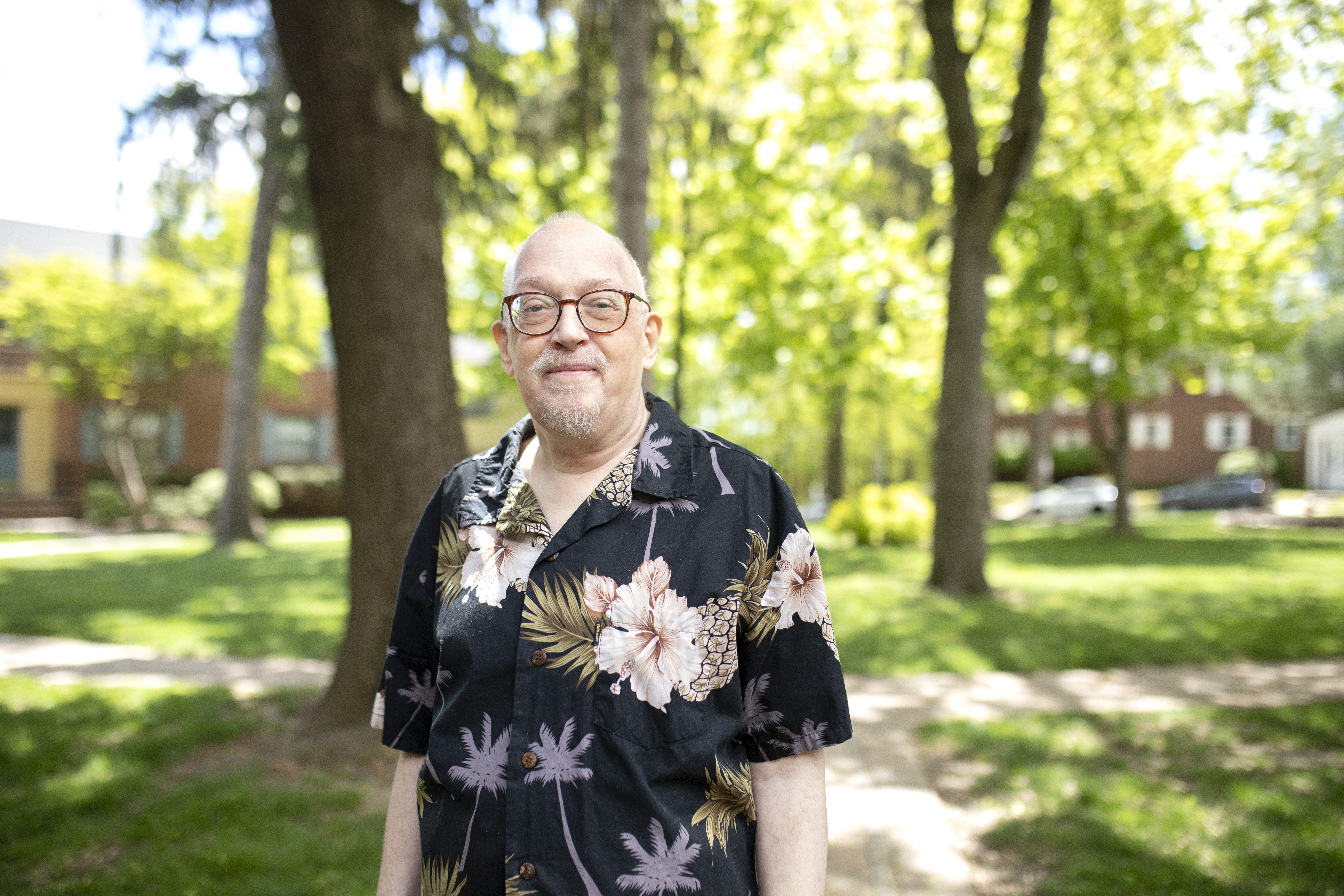 In January 2022, the River Edge resident started treatment at Valley-Mount Sinai Comprehensive Cancer Care. Concerns arose in March 2022 when Scott began feeling unwell. After additional rounds of imaging, an intestinal blockage was found in his colon. Emergency surgery at The Valley Hospital to remove a foot and a half of intestine resulted in double ostomies. Surveillance and inpatient treatment continued for more than a month. Palliative care was referred while he was in the hospital for support and symptom management.
"When I was released, I was very weak and couldn't walk. My care team offered palliative care at home to supplement my aid and partner who was taking care of me," Scott said.  
Palliative care enhances medical treatment to help patients with serious, life-limiting, or incurable illnesses experience the highest quality of life possible. Palliative care provides patients and their loved ones with comfort, support, and assistance to ease the burden of illness for both patients and their families.
After discharge, palliative care continued to offer support in the home and worked with Valley Home Care to provide comprehensive care. As Scott transitioned back to life at home, multiple home care nurses were helping to get him mobile again and assist with any additional tasks around the house, comfort, education, and companionship. He has been receiving chemotherapy since he returned home from the hospital in 2022.
Today, Scott –an international best-selling biographer and author of numerous critiques and essays on film and literature, as well as an award-winning illustrator and graphic artist – continues to receive chemotherapy treatment every two weeks for his cancer. A Valley Home Care nurse visits his home once a week to help change his ostomies, check his vitals, and assist with additional medical tasks. Scott is also visited by another Valley nurse who disconnects the take-home chemo pump which administers additional medications for two days following each infusion.
"A side effect of my treatment is neuropathy of my fingers, so it can be difficult for me to do these things myself, and it is a lot to just have my partner help. This is an extreme situation where you have to depend on other people, and there are certain things you can and cannot do. Valley's palliative care team is fantastic and has a remarkable set of nurses that have been able to transition me from being in the hospital to being back home," Scott said.
Scott is currently in maintenance and his cancer markers have gone down dramatically. A recent CT scan showed his treatment is still working and his cancer is shrinking. He remains active in his work as an artist and co-director of The Casati Archives, a data and image bank devoted to preserving the artistic and cultural legacy of the Marchesa Luisa Casati, an early 20th-century European society figure and muse.
"This is cancer, and you don't know what will happen next. It is a day-by-day process, but palliative care has helped me not only physically – in the sense of getting me mobile again or helping me in other aspects – but also emotionally. I have created relationships with my nurses and have been able to talk to my social worker, Jodie, to keep me on the right path and keep me in a good mood," Scott said. "For what I am going through, this has been the best experience. I'm here now because of the incredible people in my life, and that includes Valley's palliative care team, nurses in The Valley Hospital, and the Luckow Pavilion's oncologists and technicians. I'm so thankful for everyone who has been part of this journey."