March 20, 2023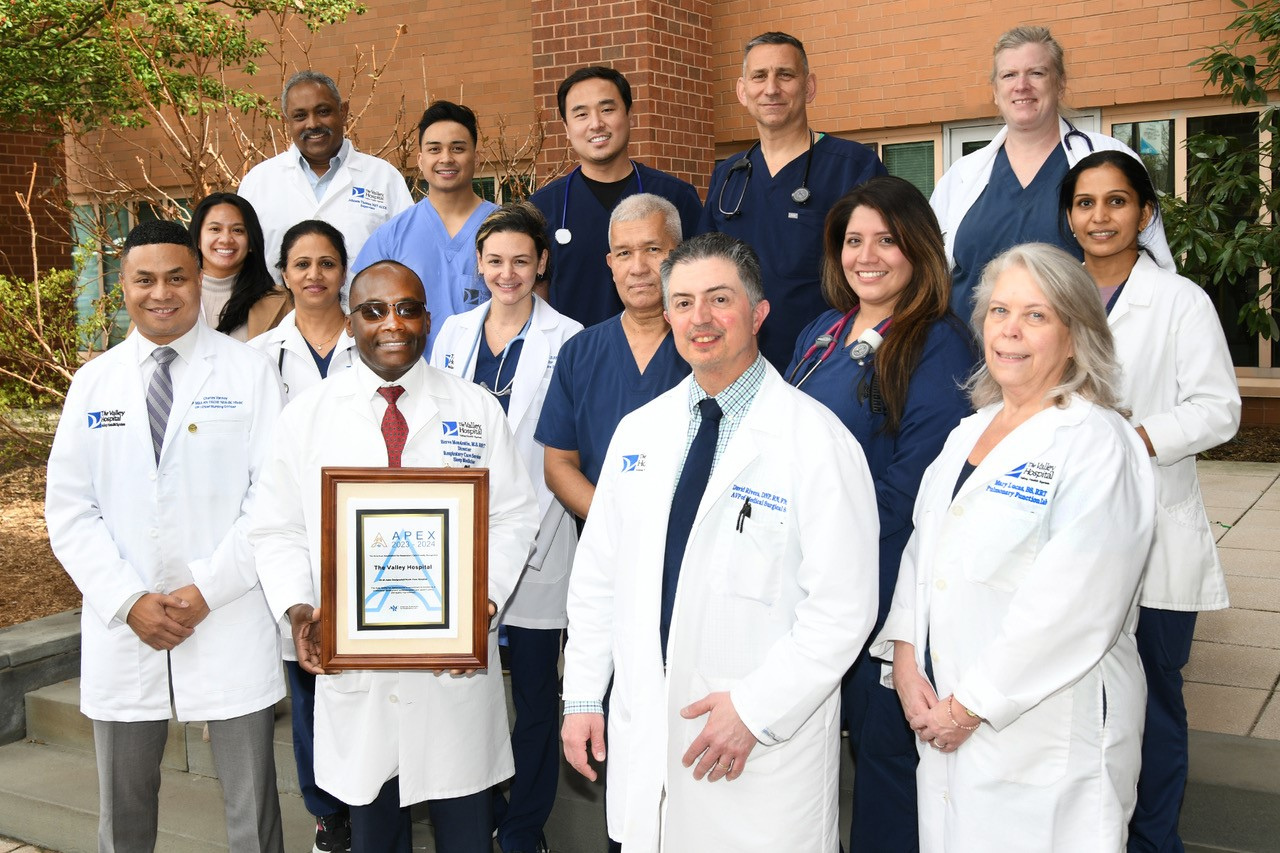 The Valley Hospital has been recognized with the 2023-2024 American Association for Respiratory Care (AARC) Apex Recognition Award for its continued best practices and promotion of patient safety in respiratory care. 
Valley's respiratory therapy team was one of only 29 recipients across the United States for this year's recognition.
"Valley is once again proud to have been recognized with the Apex Recognition Award," said Audrey Meyers, President and CEO of Valley Health System. "The Apex Recognition Award reflects the high-quality care our respiratory therapists and team members provide, and all of us at Valley are extremely honored to be a part of the small, elite group of organizations that receive this award."
  
The AARC Apex Recognition Award was developed in 2017 as a way for the AARC Board to recognize respiratory care departments that demonstrate high-quality care. The award includes three categories for recognition: acute care hospitals, long-term care facilities, and home medical equipment companies. The Apex program distinguishes facilities for their commitment to excellence in professional development, evidence-based care, patient safety, and quality improvement.
Valley's team continues to work hard to provide this outstanding level of care to our patients, while working in collaboration with fellow providers in our care team.