October 27, 2021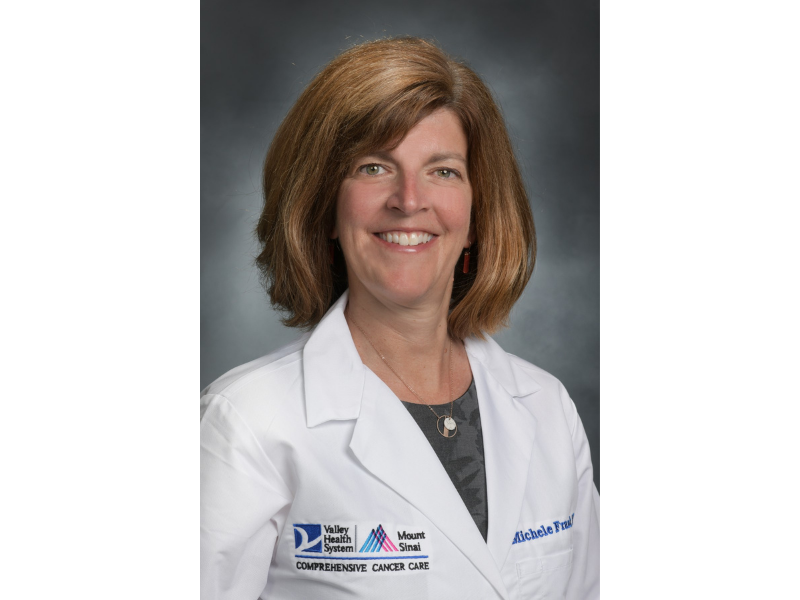 Valley Health System is pleased to welcome hematologist Michele Frank, MD, to Valley-Mount Sinai Comprehensive Cancer Care.
Dr. Frank is board certified in hematology and comes to Valley from Seattle Cancer Care Alliance in Kirkland, Washington. She has over 20 years of experience in clinical hematology and has been recognized as a Top Doctor in Seattle Magazine and Seattle Met every year since 2014. She has extensive experience with benign hematological disorders.

"I joined Valley because of their reputation of providing excellent care in a warm and friendly environment," Dr. Frank said. "I am excited to bring my level of expertise to Valley's hematology oncology program and looking forward to joining the team with an academic affiliation but in the community practice setting."
Valley-Mount Sinai provides comprehensive oncology and hematology services including both hematologic malignancies and benign hematologic disorders.
"We are pleased to have Dr. Frank join our team," said Ephraim Casper, MD, FACP, Chief Medical Officer, Valley-Mount Sinai Comprehensive Cancer Care. "Her level of expertise in hematology will be a great asset to our comprehensive program."
Dr. Frank received her medical degree from the University of Pittsburgh Medical School. She completed residencies at the University of Pittsburgh Medical Center. Dr. Frank completed a Transfusion Medicine fellowship at the Puget Sound Blood Center and a Hematology fellowship at the University of Washington and Fred Hutchinson Cancer Research Center.
Valley-Mount Sinai Comprehensive Cancer Care is a partnership between Valley Health System and the Mount Sinai Health System offering personalized, leading edge, and patient-centered cancer care in northern New Jersey. The specialized programs, distinctive technologies, and specialists in each disease, combined with compassionate attention, are what makes a real difference for Valley patients and their families every day.
For more information about Valley-Mount Sinai Comprehensive Cancer Care, please visit ValleyHealth.com/Cancer. To make an appointment with a Valley oncologist, please call 201-634-5578.