October 30, 2023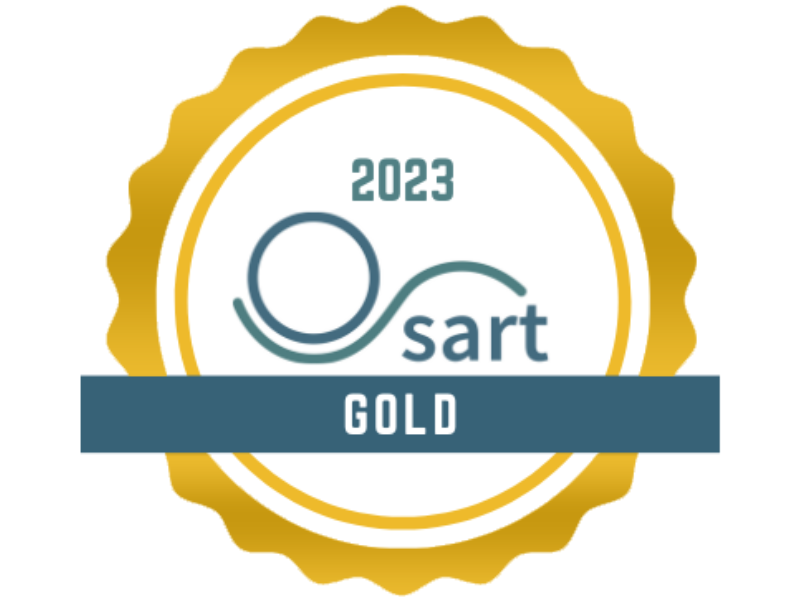 The Valley Hospital Fertility Center has received Gold recognition from The Society for Assisted Reproductive Technology (SART) for its 2021 preliminary data in improving pregnancy and neonatal outcomes. 
According to its website, SART is the primary organization of professionals dedicated to the practice of assisted reproductive technologies (ART) in the United States and was established to uphold the ART standards to ensure patients receive the highest possible level of care. 
This recognition is a joint selection by SART's Quality Assurance Committee and Validation Committee to recognize clinics for their excellence in fertility reporting, as well as following the American Society for Reproduce Medicine/SART guidance regarding single embryo transfer in women less than 38 years of age, egg donation, and gestational carrier cycles. 
"At Valley's Fertility Center, we take pride in helping people complete their families," said Ali Nasseri, MD, PhD, Medical Director of Reproductive Endocrinology/Infertility for Valley Medical Group. "We are honored to receive this recognition for all the hard work we do to report on our excellent outcomes."
Valley's Fertility Center offers fertility assessment, infertility treatment, minimally invasive surgery related to fertility, fertility preservation (egg and embryo freezing), and LBGTQ+ family building. 
To learn more about The Valley Hospital Fertility Center, please visit ValleyHealth.com/Fertility or call 201-634-5400 to request a consultation.