August 23, 2022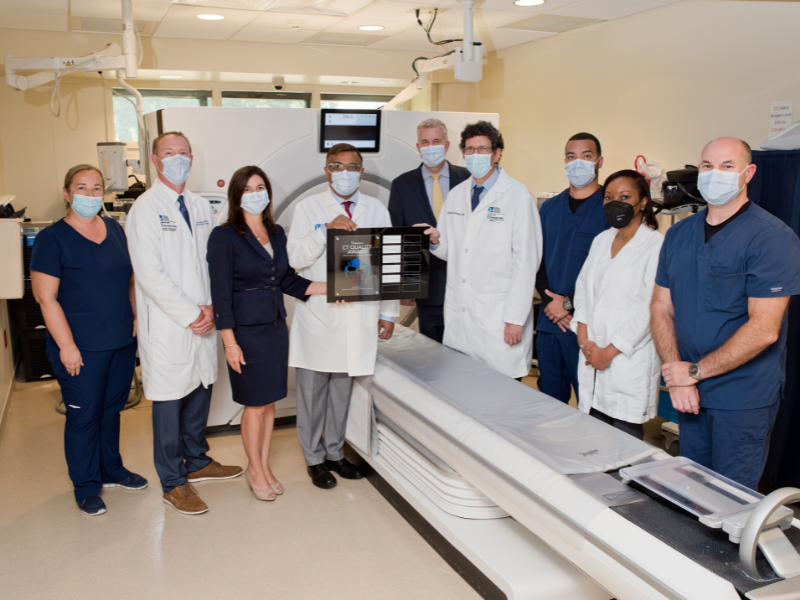 The Valley Hospital's advanced cardiovascular imaging team has been awarded the HeartFlow® CT Quality Award for the sixth quarter in a row. 
The recipients of this award are determined based on metrics assessing the quality and adoption of a medical center's cardiovascular imaging program.
"We are honored and thrilled to receive the sixth consecutive CT Quality Award from HeartFlow. This continues to demonstrate our program's commitment to quality, excellence, and high reliability," said Kristien Zingone, Director of Diagnostic Imaging, The Valley Hospital. "We are very proud of our outstanding multidisciplinary team for providing personalized care to all of our patients." 
Valley earned this award for the second quarter of 2022. Recipients of the award in the second quarter are in the top 20 percent of global medical centers providing patients with a better pathway for identifying and understanding their heart health by utilizing coronary CT and the HeartFlow® Analysis. 
For more information about Valley's cardiac services, please visit ValleyHealth.com/Heart.