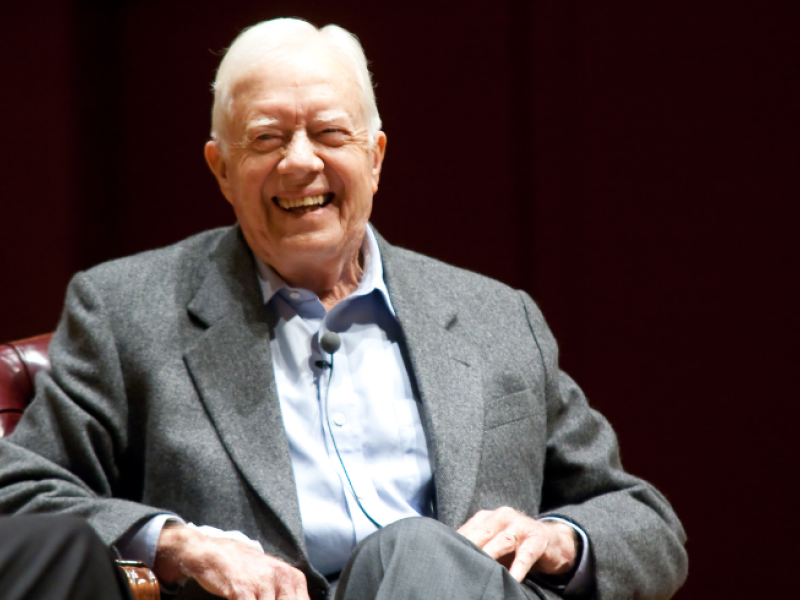 On Saturday, February 18, The Carter Center released a statement on former President Jimmy Carter's health, stating he would "spend his remaining time at home with his family and receive hospice care." Former President Carter is the oldest living president in history, at 98 years old.
So, what does this mean and what is hospice care?
Patients who receive hospice services have a life-threatening or incurable illness, injury, or disease, and have received a prognosis of six months or less, as determined by a physician. Hospice addresses the medical, emotional, financial, and spiritual issues that patients and families face during this challenging time in their lives. Hospice care may be provided at home, in an assisted living facility, or in a nursing home. Services are covered by Medicare, Medicaid, and most private insurance health plans.
Hospice Care at Valley
At Valley, our experienced team provides the most compassionate and knowledgeable approach to end-of-life care. Our team recommends patients begin receiving hospice care as soon as possible because the more time we have, the more we can do to keep the patients comfortable, help maintain their dignity, give them a sense of meaning, and help the family cope with the impending loss they will bear.
Valley's hospice services include end-of-life doulas, pain and symptom management, home health aide for personal care needs, delivery of medical equipment and medications, medical guidance, volunteer services, wound care, holistic modalities like aromatherapy, bereavement services, and more.
Our hospice specialists include a medical director who is board certified in hospice and palliative care, nurses, social workers, chaplains, home health aides, and volunteers.
Valley's hospice team cares for patients in Bergen and Passaic counties and neighboring towns. A referral to Valley Hospice can be made from the hospital, your doctor, or a facility.
Click here for more information about Valley Hospice.