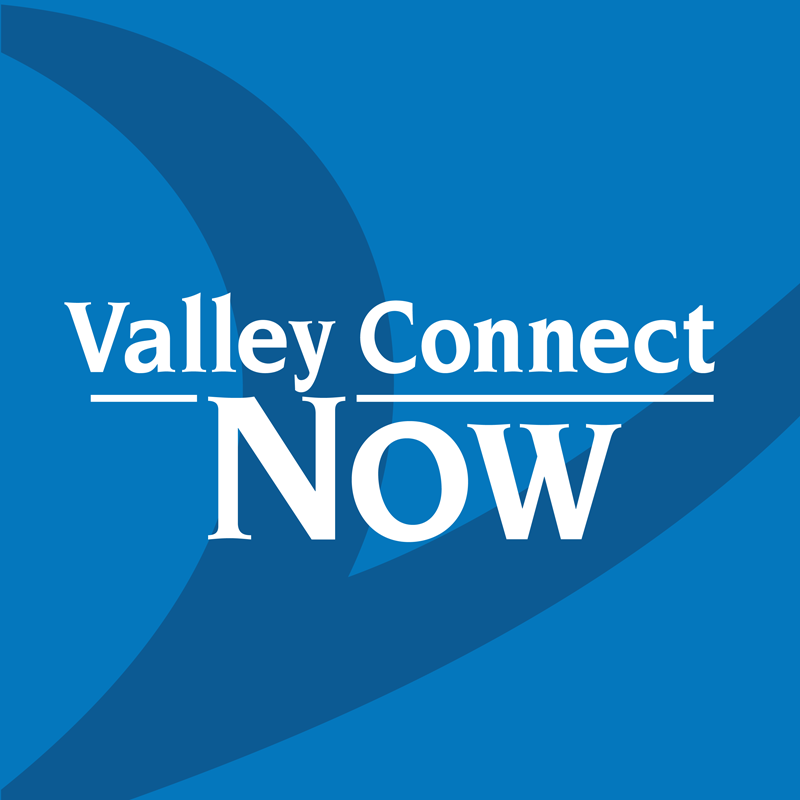 Valley Connect Now™, Valley Health System's online telemedicine service, brings healthcare home so you can feel better, faster.
See a doctor or advanced practice provider 24/7 for real-time urgent care using your smartphone, tablet or camera-equipped computer. These video visits connect you quickly and securely. 
How to Get Valley Connect Now 
1. Request Care
Registration is required to use Valley Connect Now. Download the free app or visit ValleyConnectNow.com. You'll be asked to provide a few details about yourself before selecting a provider.
2. Choose a Provider
Review provider profiles and check their availability. You can tell them about your health concern(s), your medical history, and even the pharmacy you use before your visit begins.
3. Connect Online
The provider you choose will "answer" your call, and your visit will automatically begin. The provider conducts the visit just as they would if you were in their office.
4. Feel Better
The provider can diagnose your condition, suggest follow-up care, and prescribe medication if needed. You'll receive a summary of your visit once the appointment ends.
What Conditions can be Treated with Valley Connect Now?
Anxiety
Bronchitis
Cold
Cough
COVID-19 symptoms/concerns
Depression
Diarrhea
Fever
Flu
Headache
Pinkeye
Respiratory infection
Sinus infection
Smoking cessation
Sore throat
Sprains and strains
Urinary tract infection
Vomiting
Weight concerns