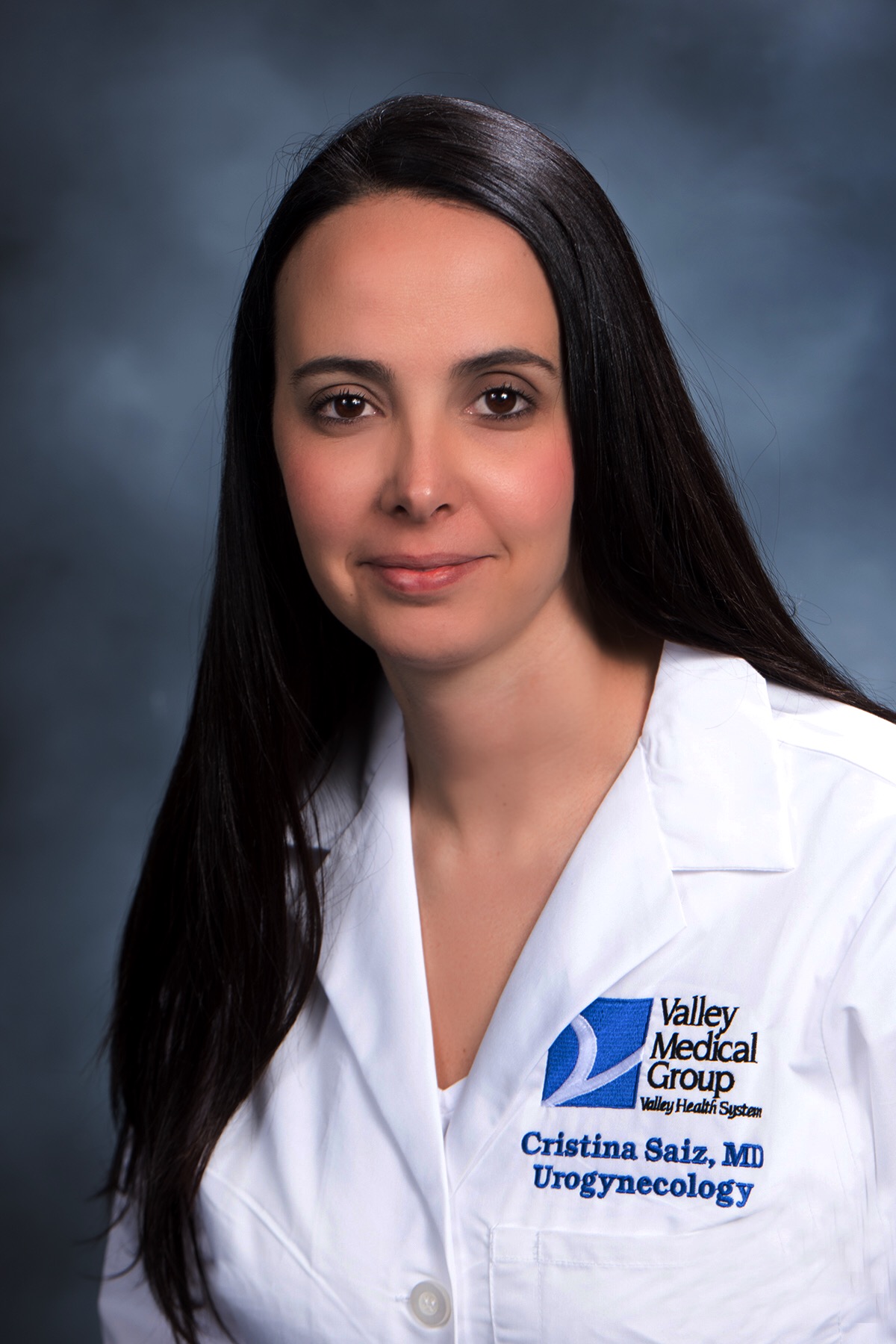 Cristina Saiz, MD, FACOG, is the Medical Director of Female Pelvic Medicine and Reconstructive Surgery (urogynecology) at Valley. Dr. Saiz is a certified robotic surgeon and specializes in minimally invasive urogynecologic procedures. She holds a dual board certification in obstetrics & gynecology and in female pelvic medicine and reconstructive surgery (urogynecology).
Dr. Saiz has held several academic appointments including Assistant Clinical Professor for the University of Miami and more recently Full-Time Faculty Associate for the Urogynecology Fellowship Program at Atlantic Health System in Morristown. 
She has published multiple articles in international medical journals and has authored several book chapters in the field of urogynecology. She was elected Junior Fellow Chair for the Florida section of the American Congress of Obstetrics and Gynecology in 2009.
A native of Spain, Dr. Saiz is fluent in Spanish.