October 11, 2021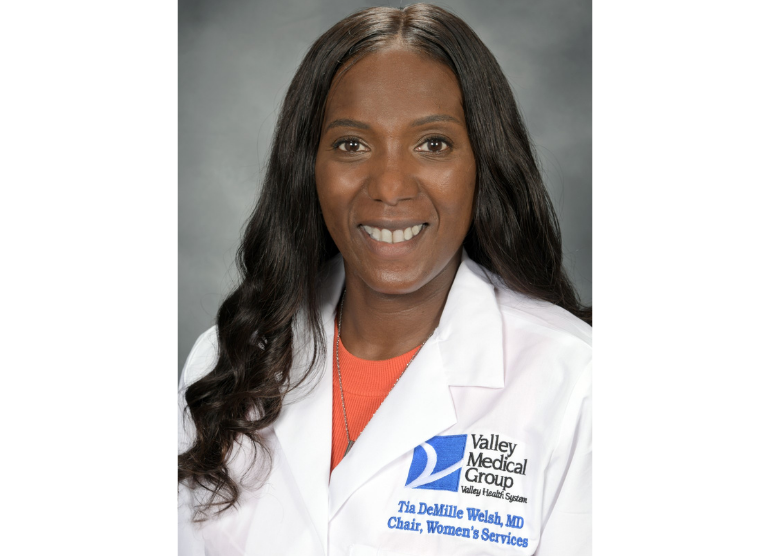 Valley Health System is pleased to welcome Dr. Tia Welsh as Chair of Women's Health for Valley Medical Group and Director of Obstetrics & Gynecology for The Valley Hospital. Her appointment was effective on October 1.
Dr. Welsh is board-certified by the American Board of Obstetrics & Gynecology and a Fellow of the American College of Obstetricians and Gynecologists. In her new roles, Dr. Welsh will be a member of clinical leadership team at Valley Medical Group and The Valley Hospital, with oversight responsibility for the delivery of clinical services for women, including program development and strategic planning.
Dr. Welsh will also lead the development of an OB/GYN residency to be introduced at Valley in 2024.
Dr. Welsh earned her medical degree and completed her residency in obstetrics and gynecology at SUNY Brooklyn College of Medicine. She earned a Master of Public Health from Independence University, Salt Lake City, and certification as a Physician Executive from the American Academy of Physician Leaders.
She joined Valley from Sun River Health, formerly Hudson River Healthcare, where she served as Director of Women's Health, overseeing 16 practices and more than 40 providers across the Hudson Valley, New York City, and Long Island. Prior to that, Dr. Welsh served as the Director of Family Planning, Associate Residency Director, and Simulation Trainer for NYC's Health and Hospital System's Lincoln Medical Center. She has also served as a Clinical Instructor at Hofstra University and an attending obstetrician/gynecology at Southshore University Hospital.
"I am excited to embark on my new role with Valley Health System," Dr. Welsh said. "It affords me the opportunity to continue to fulfill my goal of providing excellent care to women and serving as a strong advocate for my patients."