October 18, 2022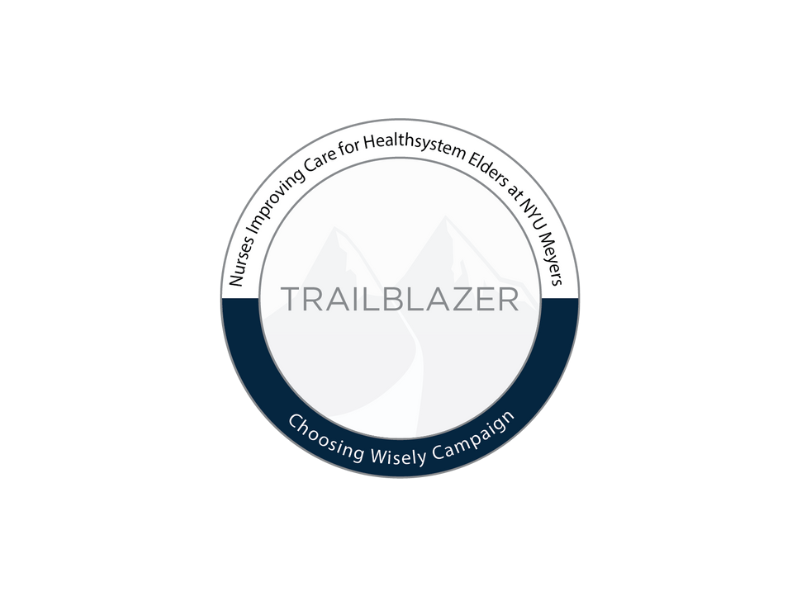 The Valley Hospital has earned the 2022 Trailblazer Award from Nurses Improving Care for Healthsystem Elders (NICHE) and the ABIM Foundation Choosing Wisely®.
The Trailblazer Award recognizes clinical teams for their outstanding achievement in improving the quality of care for older adults by reducing tests and treatments that have little or no benefit, prioritizing patient safety and preferences, and improving care coordination. 
"We are proud to receive this award from NICHE and the ABIM Foundation," said Audrey Meyers, President and CEO of Valley Health System. "This recognition reflects Valley's dedication to providing exceptional care for older adults and all patients."
Valley's Move 2 Improve program, created to encourage daily movement of geriatric patients, was recognized as part of this award. As part of the program, a mobility rounder, trained by physical therapists on ambulation techniques, visits the elder patient population in the hospital and helps them to move daily while in the hospital through focused ambulation sessions. The efforts of the Move 2 Improve program have resulted in decreased patient falls with injury, increased patient independence resulting in a reduced need for skilled nursing facilities, decreased length of hospital stay, and less physical therapy consultations.
"It is an honor to be recognized by NICHE for the work we do at Valley for our elder population," said Nancy Barrett-Fajardo, RN, BSN, MS, NE-BC, OCN, Director of Medical Surgical Services for The Valley Hospital. "Being chosen for the Trailblazer Award is exciting as we continue to look for opportunities to keep our elderly patients moving and independent, allowing for their safe return home after hospitalization. Treating patients with an interprofessional approach has been key to the success of this program as it brought different disciplines together to implement processes for the care of this population. The support of our executive team has also been instrumental as we have expanded this opportunity throughout our organization. The outcomes that we have achieved show that Valley is using best practices and evidence from the literature to improve processes and outcomes for our patients and their families."