April 28, 2023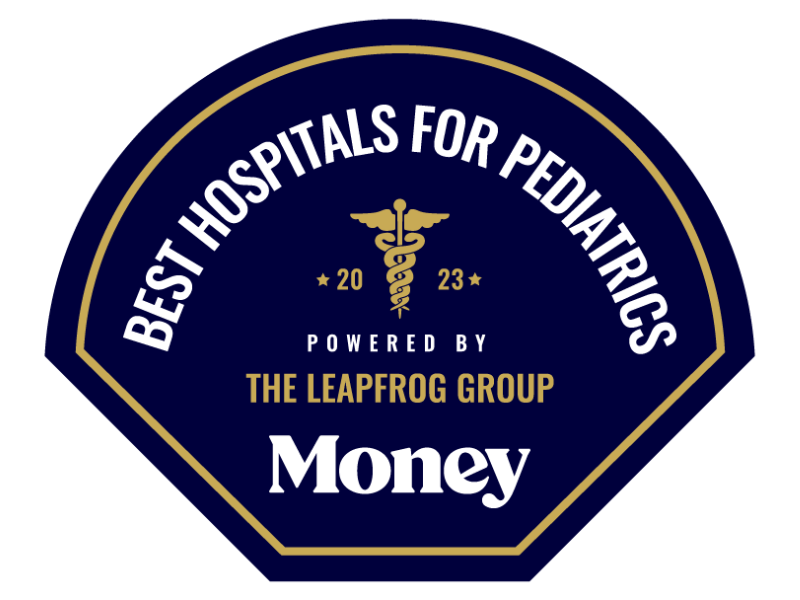 The Valley Hospital has been ranked as one of only 25 hospitals in the United States on Money.com's Best Hospitals for Pediatrics list. Money.com, in partnership with The Leapfrog Group, announced the Best Hospitals for Pediatrics list in March 2023. The 25 hospitals that earned this distinction have achieved Leapfrog's standards for safety and patient experience. 
"We are proud to have received this recognition," said Audrey Meyers, President and CEO of Valley Health System. "This recognition reinforces that Valley provides expert, family-centered care to our neonatal and pediatric patients." 
Hospitals earning this distinction are recognized for high performance in communicating with pediatric patients and their families and ensuring these patients know how to report problems observed, offering a better experience for pediatric patients and their caregivers. They also appropriately monitor and reduce radiation doses when performing computerized tomography (CT) scans on their pediatric patients. All those recognized practice safe medication ordering and administration for their patients, while staffing their intensive care units with well-trained physicians and following safe practices and policies throughout the hospital.
"This new list features one-of-a-kind selections that give readers an excellent look at one of the most important places to care for children," says Money's Executive Editor Mike Ayers. "We are proud to honor hospitals like The Valley Hospital with this distinction." 
To view the full list of Best Hospitals for Pediatrics, please click here. For the complete methodology of the ranking behind this list, please click here.
For more information about pediatric care at Valley, please visit ValleyHealth.com/ChildrensHealth.