April 12, 2022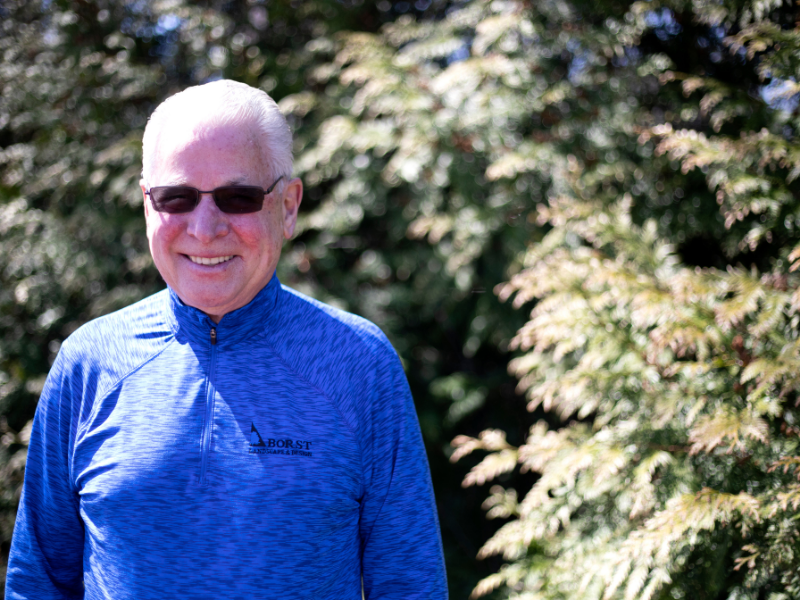 After breaking his femur in a freak accident and undergoing emergency surgery, Tom Shanley was released to an inpatient rehabilitation center. After being there for only a few days, he realized it wasn't the right fit for him. Tom then turned to Valley Home Care for help and hasn't looked back.
"I was behind in my progress, with limited mobility, and from the moment Valley Home Care entered my home, I began to see what they could do," Tom said. "They were the beginning of the change."
For four weeks, Home Care physical therapist Erin Moreland worked with Tom three times a week. "He was motivated and worked diligently to overcome his hesitancies and to build strength and progress steadily," she said. "He really took ownership of his health and worked with me, which I love."
"The people at Valley are the model of personal and professional care," said Tom. "I couldn't have asked those who came into my home for more. They are invested in you, care about you and your health, and make things easier for you by understanding what you are going through."
Tom is doing well and is back to work. He now participates in outpatient rehabilitation at Valley's Health and Wellness Center in Mahwah where he will continue for another four to six weeks.
"Even now, when I walk into Valley's facility, I feel like I'm at home. My therapists Ryan Snyder and Hannah Dial picked up where Erin left off, personal, professional, and truly invested in me. I've never walked out not feeling better. You couldn't get a bigger fan of Valley than me. Valley and its people are one incredibly special team!"
For more information about Valley Home Care, please visit ValleyHealth.com/HomeCare or call 201-291-6283 to request services.