June 24, 2020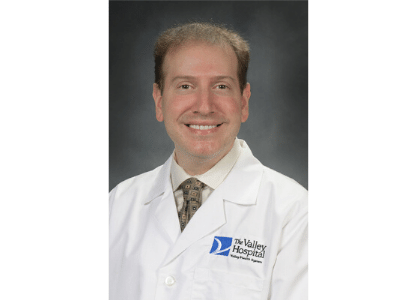 The Valley Hospital has enhanced its Pediatric Subspecialty Service with the addition of a comprehensive Pediatric Food Allergy Program, offered in partnership with the Mount Sinai Health System.
The program expands and improves comprehensive patient care, educational efforts, and clinical research/treatments in the field of food allergy. It will be led by board-certified pediatric allergist/immunologist and Mount Sinai Hospital faculty member Jacob Kattan, MD. 
Dr. Kattan is a member of the team of physicians at the Elliot and Roslyn Jaffe Food Allergy Institute at Mount Sinai Hospital in New York, and has opened a satellite clinic at Valley. His clinical work and research have focused on the diagnosis, management, and treatment of food allergy.  He has also worked extensively treating children with allergic rhinitis (environmental allergies), eczema, asthma, and hives.
"I seek to guide families through the difficult process of diagnosing and managing food allergies, as well as other allergic problems," says Dr. Kattan. "Furthermore, I seek to provide hope through education and treatment."
Dr. Kattan attended medical school at the Mount Sinai School of Medicine. He then went on to do his residency at the Children's Hospital of Pittsburgh. He proceeded to complete a fellowship in allergy and immunology the Mount Sinai School of Medicine. Dr. Kattan has been on the faculty and practiced at the Mount Sinai Hospital for the past eight years.
Dr. Kattan is seeing patients at The Valley Hospital's pediatric outpatient facility, located at 140 East Ridgewood Avenue in Paramus, on Mondays and Thursdays. To schedule an appointment with Dr. Kattan, please call 201-614-6124.