By Juan B. Grau, MD, Director, Cardiothoracic Surgery, The Valley Hospital
Degenerative mitral valve regurgitation (MVR) is a highly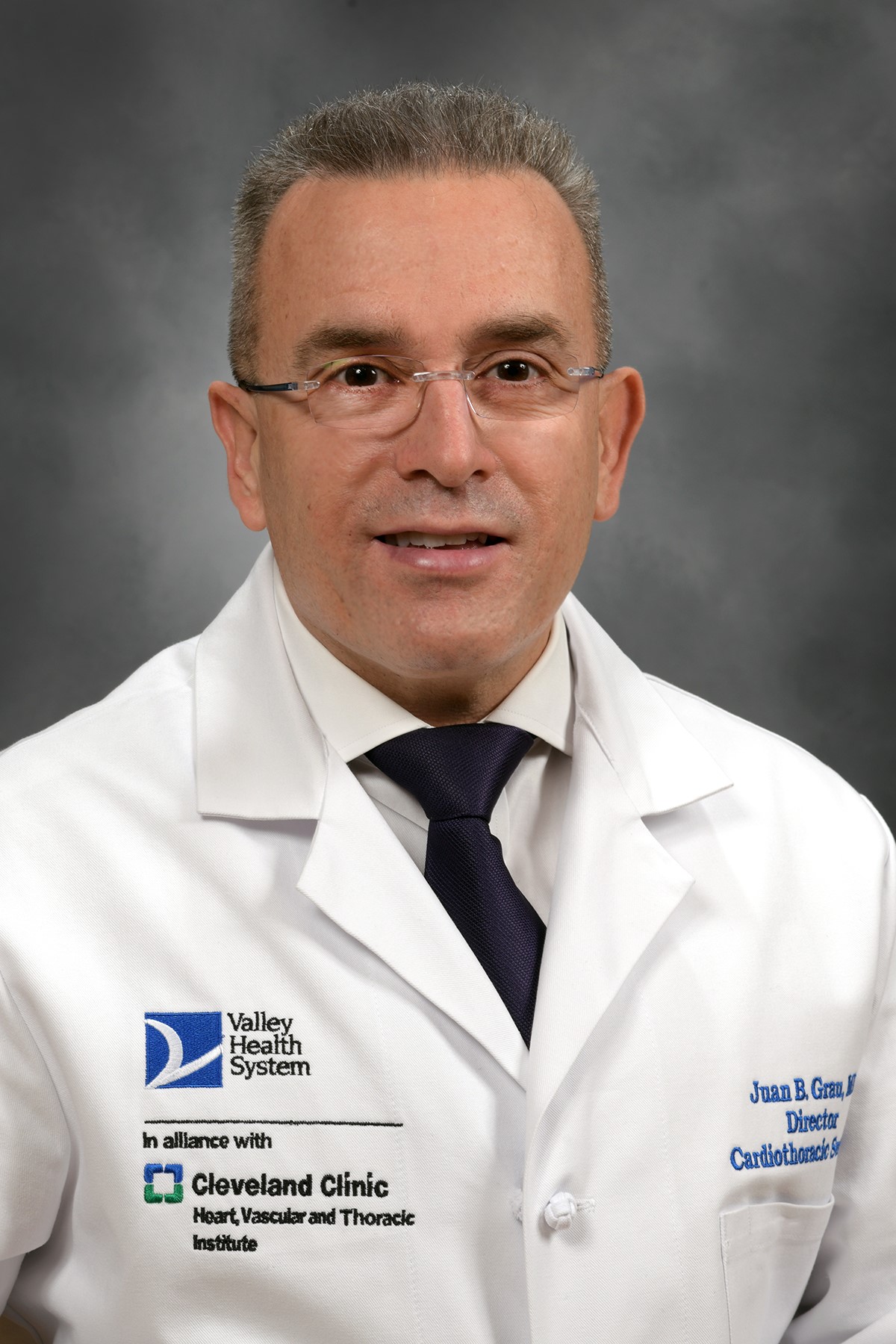 prevalent heart valve disease in which the shape of the mitral valve becomes distorted or the leaflets become thickened, preventing the valve from closing completely. In severe cases, MVR is treated with surgical or transcatheter intervention, but not all patients with MVR progress to the point of requiring surgery, and disease progression rates are highly variable.
Prior research has suggested that the serotonin transporter (SERT or 5-HTT) may impact the progression of mitral valve regurgitation. This work is based on early clinical observations, including the development of carcinoid heart disease in patients with serotonin-producing neuroendocrine tumors, and the link between serotonergic appetite suppressants fenfluramine/phentermine and valvular dysfunction.
Through a multi-institutional collaboration led by scientists at Columbia University's Department of Surgery in collaboration with the Pediatric Heart Valve Center at the Children's Hospital of Philadelphia (CHOP), the University of Pennsylvania, and The Valley Heart and Vascular Institute [Science Translational Medicine 2023, 15(677)], we used a translational research approach to further explore and understand how serotonin contributes to the development of MVR.
Our approach involved in vitro, animal, and human data, including clinical data from more than 9,000 patients who had undergone valve repair or replacement surgery for MVR and 100 mitral valve tissue samples. We wanted to identify the mechanism through which decreased SERT activity affects the progression of MVR in humans and in a mouse model.
Our results provided additional evidence of the association between serotonin signaling and the progression of MVR. In a mouse model, we observed that mice with either a SERT knockdown or those treated with fluoxetine developed thickened mitral valve leaflets. In patients with reduced SERT activity due to either the presence of the genetic variant known as 5-HTTLPR-LL or the use of selective serotonin reuptake inhibitors (SSRIs), surgical intervention on their mitral valve was required at an earlier age, suggesting a more rapid progression to end-stage MVR.
Recommendation: While additional studies are needed to confirm these findings, our research suggests that patients with early or sub-clinical MVR might benefit from assessment of their serotonin activity to identify those at higher risk to experience rapid deterioration of mitral valve function and earlier surgical intervention. Given the high prevalence of MVR and the widespread use of SSRIs, this is an important area that requires further study to ensure that patients are not being placed at additional risk.
Castillero, E., Fitzpatrick, E., Keeney, S.J., D'Angelo, A.M., Pressly, B.B., Simpson, M.T., Kurade, M., Erwin, W.C., Moreno, V., Camillo, C., Shukla, H.J., Inamdar, V.V., Aghali, A., Grau, J.B., Salvati, E., Nissim, I., Rauova, L., Oyama, M.A., Stachelek, S.J., Brown, C., Krieger, A.M., Levy, R.J., Ferrari, G. (2023, January). Decreased serotonin transporter activity in the mitral valve contributes to progression of degenerative mitral regurgitation. Science Translational Medicine, 15(677). https://doi.org/10.1126/scitranslmed.adc9606