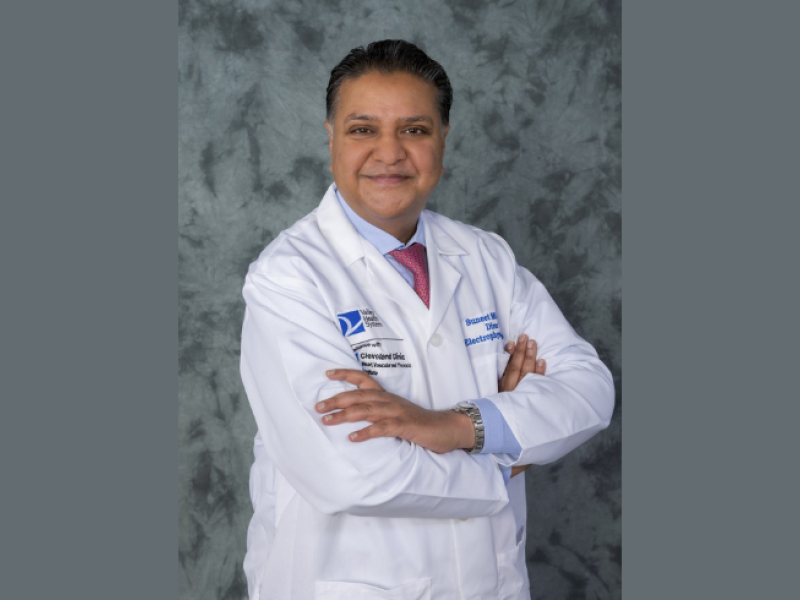 Clinical evidence is mounting in support of the early application of rhythm-control therapies in patients with atrial fibrillation (AFib) that has not become longstanding. In a recently published review of evidence from several key trials that evaluated rhythm versus rate control strategies [J Am Coll Cardiol. 2022; 79­ 1932-1948*], my co-authors and I conclude that although clinical practice and guidelines have not yet formally adopted this change, the widespread adoption of early rhythm control in the form of antiarrhythmic drugs (AADs) or catheter ablation should now be strongly considered.
Atrial fibrillation, the most common sustained arrhythmia in adults, is associated with significant mortality and morbidity, and it poses a significant burden to patients and healthcare services.
Management of AFib has shifted over time from the prevention of AFib recurrence to ventricular rate control based on "rate versus rhythm control" randomized trials conducted more than two decades ago. The more recent development of targeted therapies aimed specifically at restoration and maintenance of sinus rhythm with AADs and left atrial ablation led us to conclude that it is time to re-assess their impact on adverse cardiovascular outcomes, such as death, stroke, systemic embolism, and progression of heart failure, as well as on the quality of life. To that end, we undertook a comprehensive review to explore the rationale and evidence for more widespread adoption of early rhythm control in AFib patients.
Our review found that early rhythm-control treatment in patients who have experienced their first episode of AFib or have recent-onset paroxysmal AFib show very promising results:
It may be effective in reducing irreversible atrial remodeling and preventing AFib-related deaths, heart failure, and strokes in high-risk patients
It has the potential to halt the progression of paroxysmal AFib to permanent AFib and therefore save patients from years of symptomatic AFib
Our conclusion: The results from recent trials support rhythm control as an important strategy for early intervention in AFib, and it should be offered more widely, perhaps with concomitant rate control until (or unless) rhythm control is fully effective. Evidence supports the value of early intervention with rhythm control in all patients with AFib that has not become longstanding, as it may be effective in reducing irreversible structural atrial cardiomyopathy, unmanageable symptoms, and/or strokes in patients at risk.
*Camm AJ, Naccarelli, GV, Mittal S, Crijins, HJGM, Hohnloser SH, Ma, CS, Natale A, Turakhia MP, Kirchhof P. The increasing role of rhythm control in patients with atrial fibrillation. J Am Coll Cardiol. 2022; 79­1932-1948.