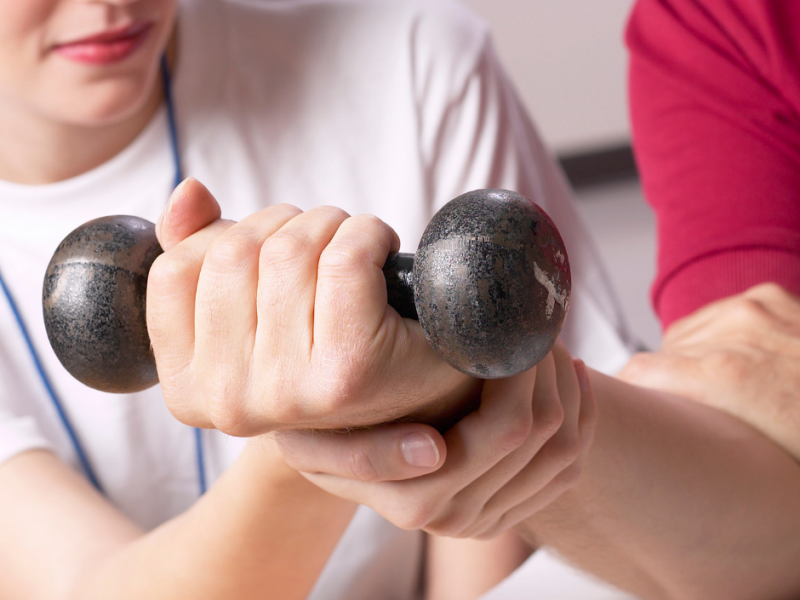 Many people ask, what are non-opioid options to manage pain?  Who can my doctor partner with to help me or a family member wean off opioid medication?
In many cases, a physical therapist (PT) is the right healthcare professional to meet those needs. In 2017, the state of New Jersey passed the Patient Notification Act, which gave new guidelines that included how physical therapy should be discussed with patients as an alternative treatment approach to manage pain.  This should be considered by physicians as they enter into a "Pain Management Agreement" with the patient, which is now required prior to prescribing an opioid medication for more than 10 days in New Jersey.
Of course, the best-case scenario would be to never prescribe an opioid to manage pain. A physical therapist can perform an evaluation and develop a detailed treatment plan that focuses on why you feel pain. Whether an individual's pain is related to major surgery, such as a joint replacement or longstanding low back pain that has been debilitating, a physical therapist can help.
In many cases inflammation (swelling) and muscle tightness are the culprit, putting pressure on nerves and resulting in pain. Treatment by a physical therapist can resolve this pain through movement, hands-on soft tissue techniques such as massage, and joint mobility activities including stretching and strengthening.
For those individuals who are taking opioid medication for pain reduction, physical therapists can also assist in decreasing dependence on medication for pain reduction. Physical therapists are licensed professionals who can collaborate with physicians and mental health professionals to assist in opioid reduction measures. The American Physical Therapy Association of New Jersey and its members understand their role in solving the opioid crisis and are ready to help serve the people of New Jersey. Click on the link for more information on physical therapy and opioid reduction. Don't mask the pain – choose physical therapy!